How are you unaware of the what, how, and why's of Hari Raya? That's okay, you don't need to sweat because we are here to help you out. Before you make any visits, it is a must to be fully or at least nearly fully aware of Hari Raya etiquettes and regulations. After all, you don't want to make a poor impression on your friends or relatives!
So, jump right into the list of 10 Hari Raya etiquettes and rules you must know to impress the hosts.
The Festival's Significance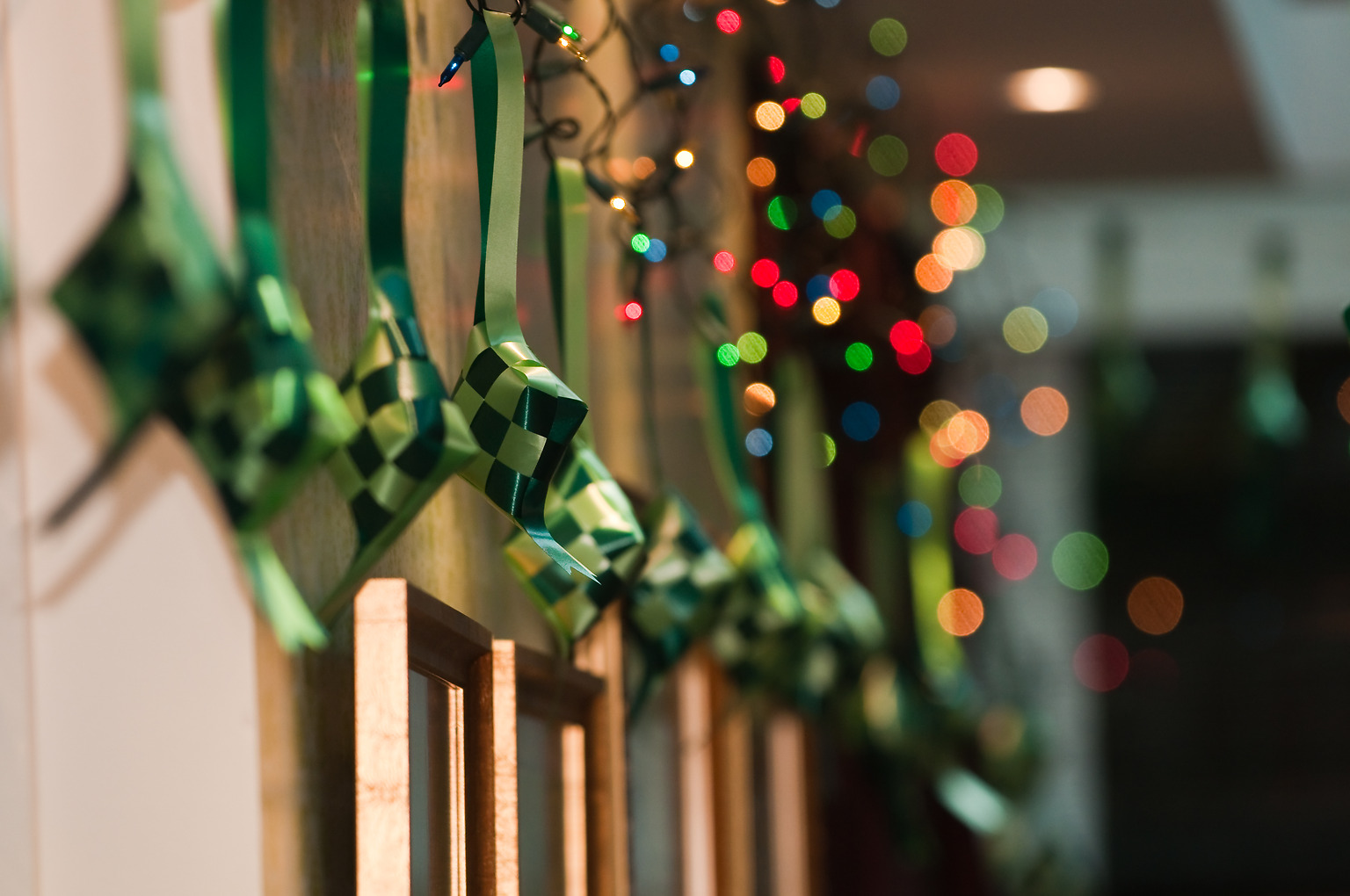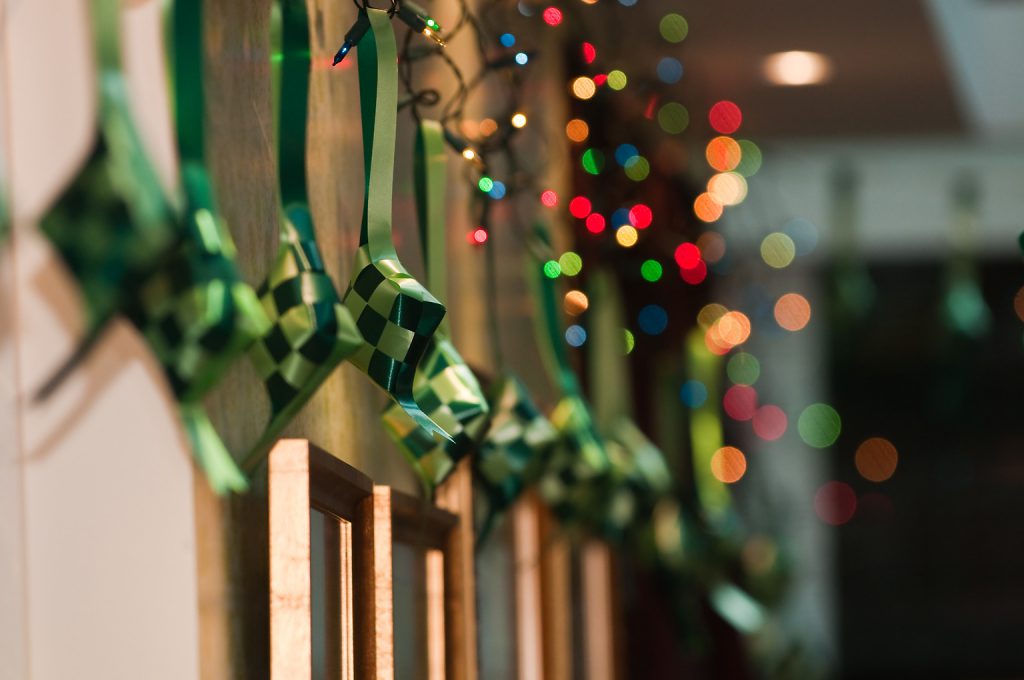 Every Muslim knows the difference between Hari Raya Puasa (also called Eid al-Fitr and the festival of breaking fast) and Hari Raja Haji (also called Eid al-Adha and the festival of sacrifice). So, whether you are a Muslim or not, it is part of basic Hari Raya etiquettes to know about the festival's significance and importance.
Hari Raya celebrations around the world mark the end of Ramadan, the month-long fasting period. So, people pay visits to each other's houses for nearly a whole month, instead of that one day.
Exchange Greetings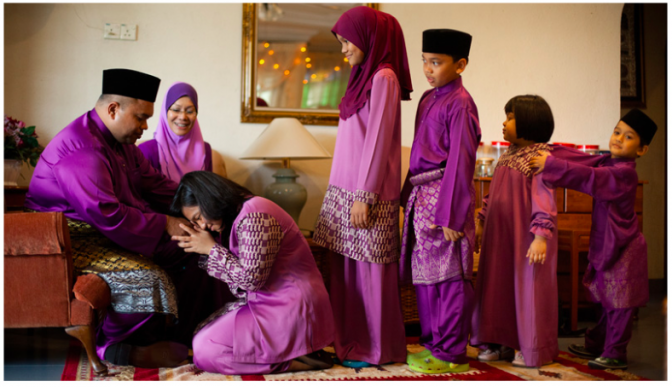 Apart from common manners, it is customary for you to look for the host upon entry to give them your wishes. You greet them first and then others with 'Selamat Hari Raya', which loosely translates to 'joyous day' in Malay.
One of the most vital Hari Raya etiquettes to follow is avoiding contact with the opposite gender, as it is frowned upon. So, a man greets a man while a woman greets a woman!
You can, however, kiss an elder's hand, but if you are uncomfortable, a simple handshake will suffice.
Gift-giving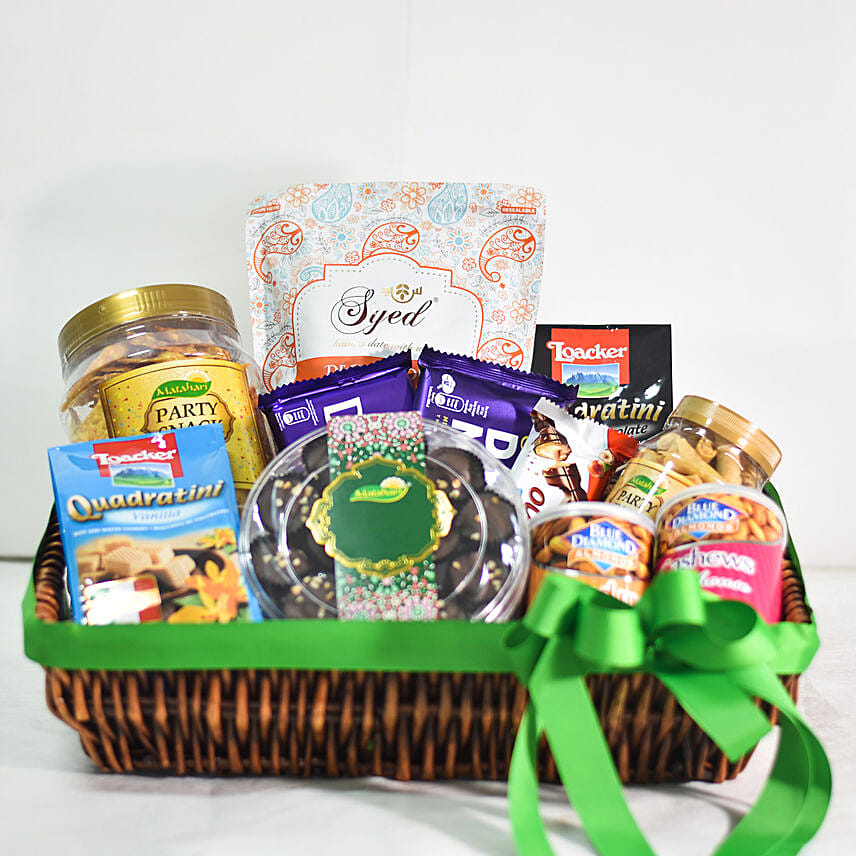 There was a time when gifting was not a big concern, but today giving gifts has become one of the main reasons for people to visit homes. The gifts for Hari Raya visiting rules are simple:
They should be halal
Beverages and goodies are great choices
Traditional Hari Raya sweets are a better option, but chocolates and cupcakes do perfectly too
Avoid anything that has a hint of alcohol
Culturally Accepted Gifts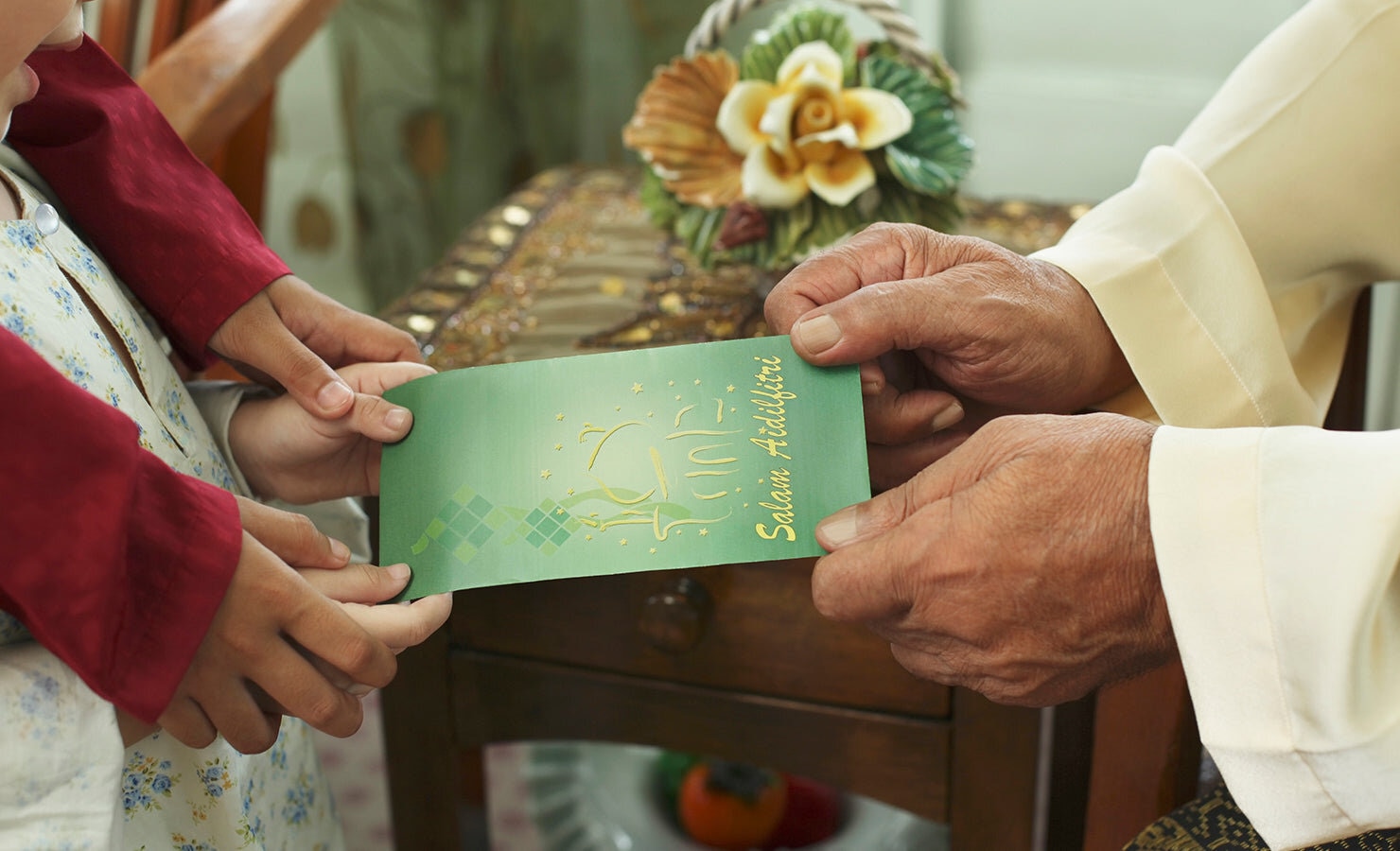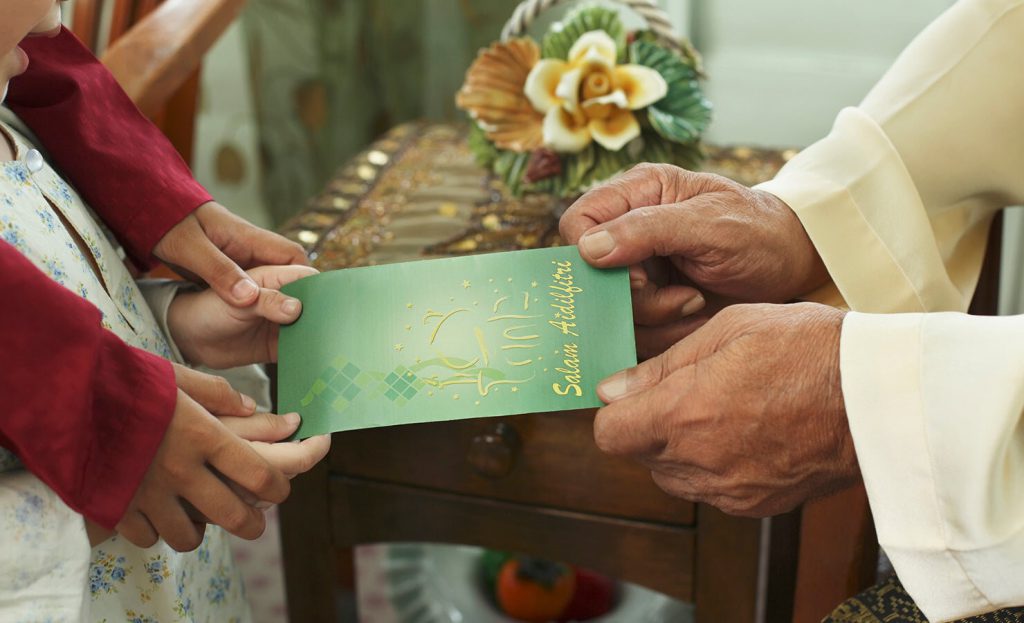 One of the most common culturally accepted gifts is the green packets. While it is not assumed of non-Muslims to carry them, you most certainly can fully take part in the Hari Raya celebrations.
The green packets contain fresh notes with the amount depending on how much you can afford. Do remember that these green packet gifts for Hari Raya visiting are gifted to children, be it the hosts or other kids.
Dress Code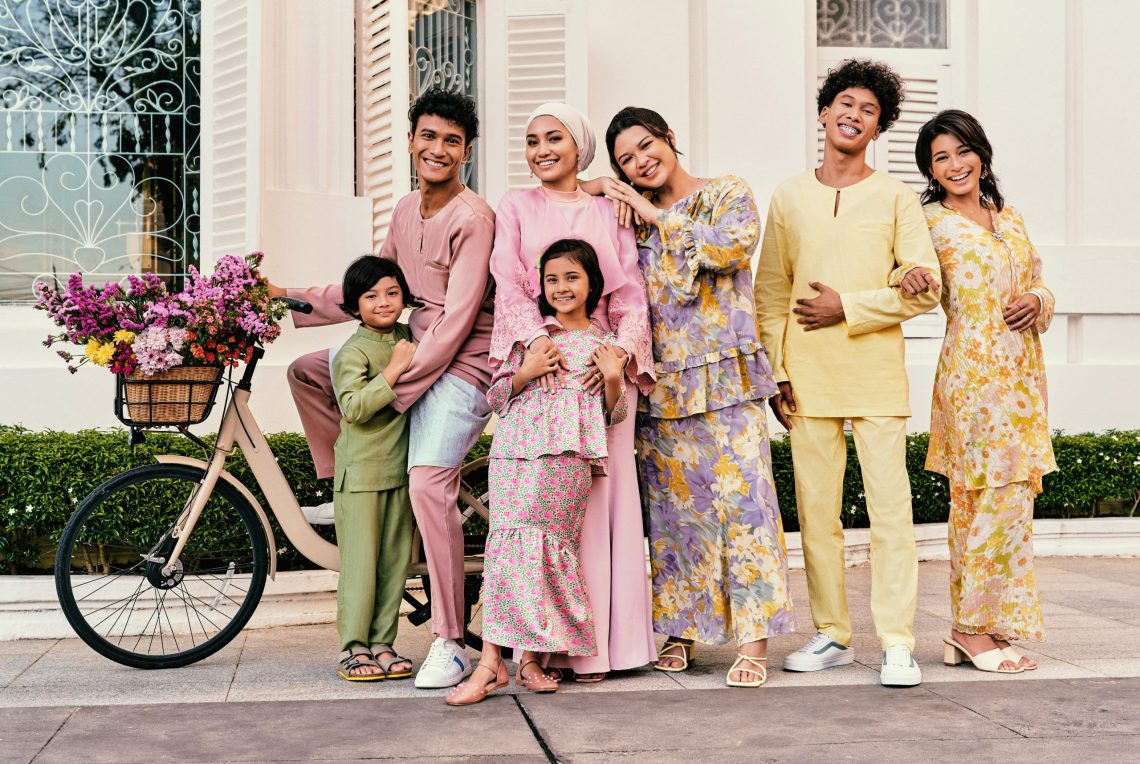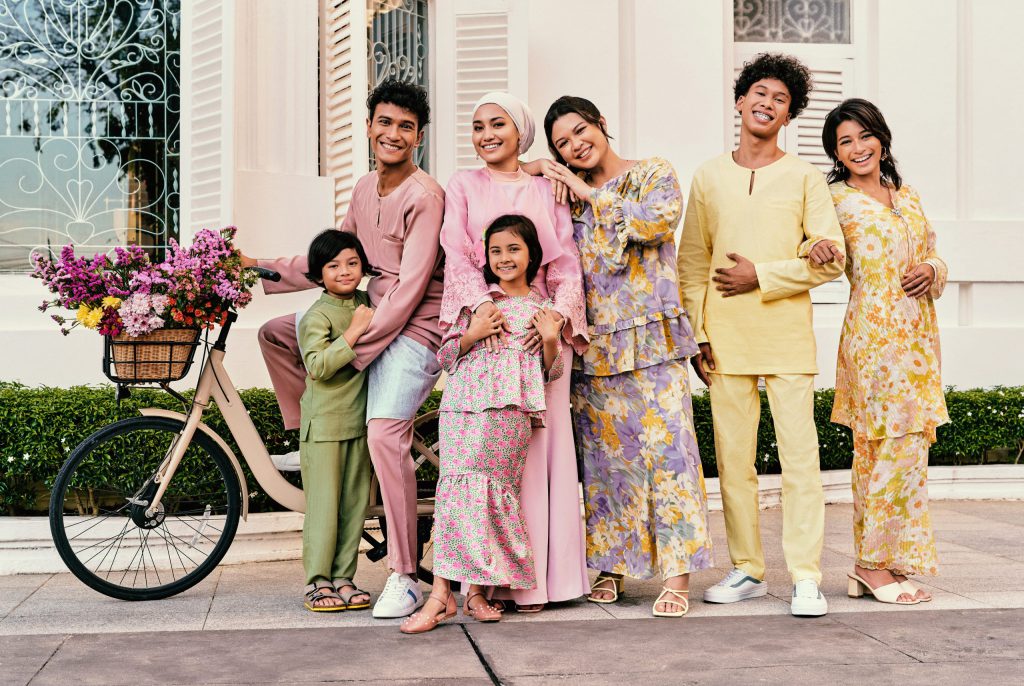 The fun of celebrating a festival lies in wearing traditional outfits. With Hari Raya, there is no restriction on the colour or designs, so, you can go all out with funky hues and intricate work.
The Hari Raya etiquettes in dressing come into play with respect to the length of the outfit. For men and women, wearing shorts, mini skirts, or cropped tops is looked down on, as everyone is supposed to dress modestly.
The next rule, especially for Asian homes, is to remove your footwear before entering. So, for comfort, you should wear shoes that can be removed and worn with ease.
The Event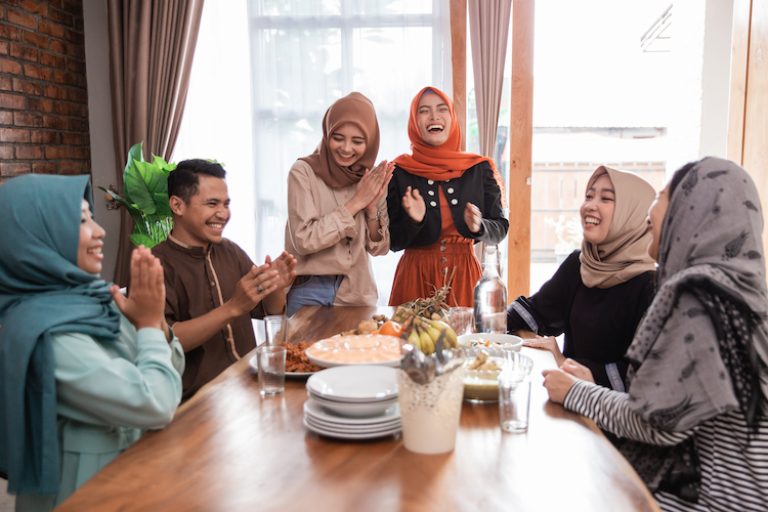 Hari Raya celebrations call for eating till your tummy bursts. So, it makes sense to enter your loved ones' homes on an empty stomach because they have prepared a full meal for you. Not eating to your heart's content will be rude.
Also, why would you not want to gorge on biryani, rendang, ketupat and other mouth-watering must have traditional Hari Raya dishes?
Time to Dine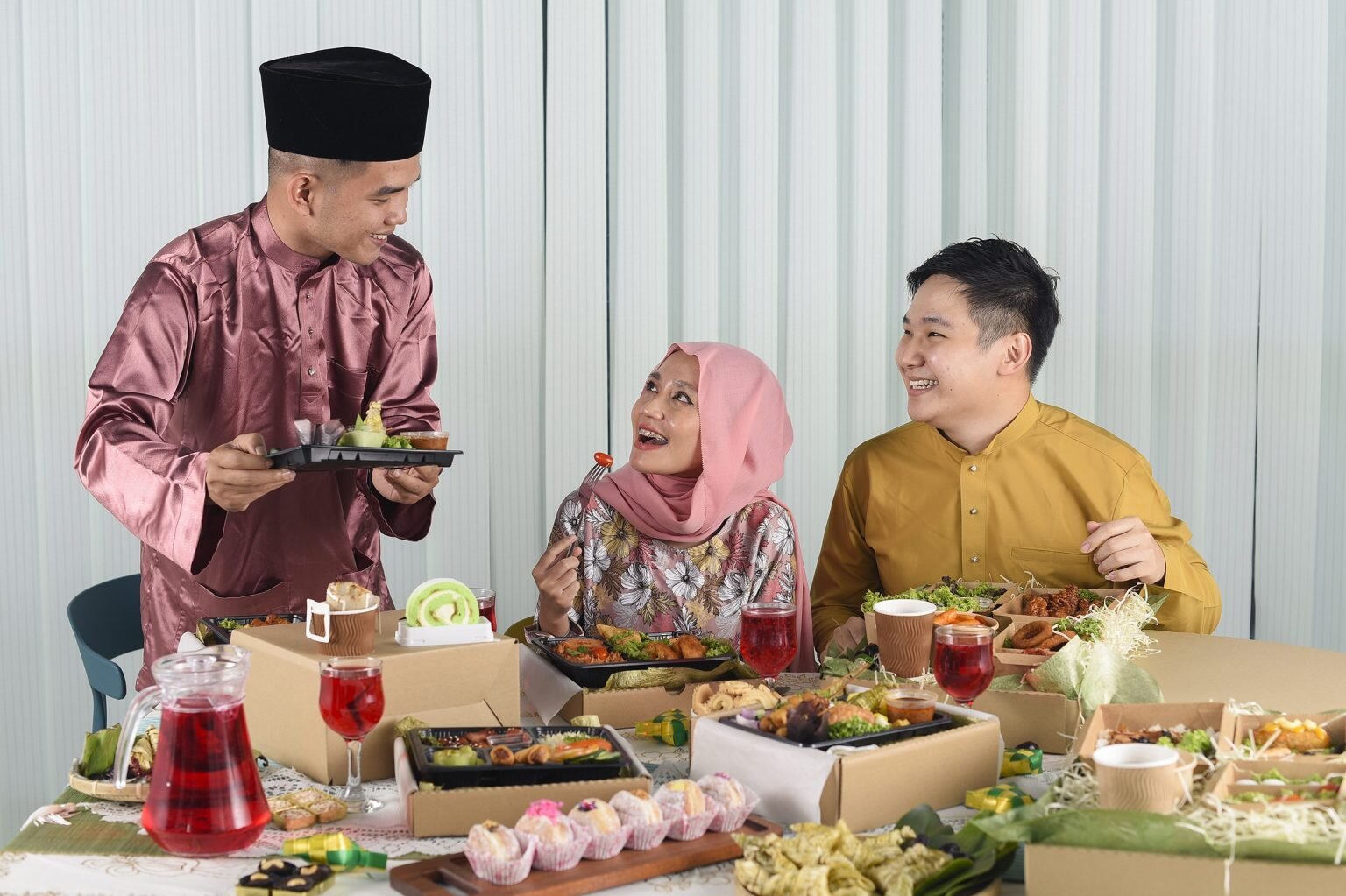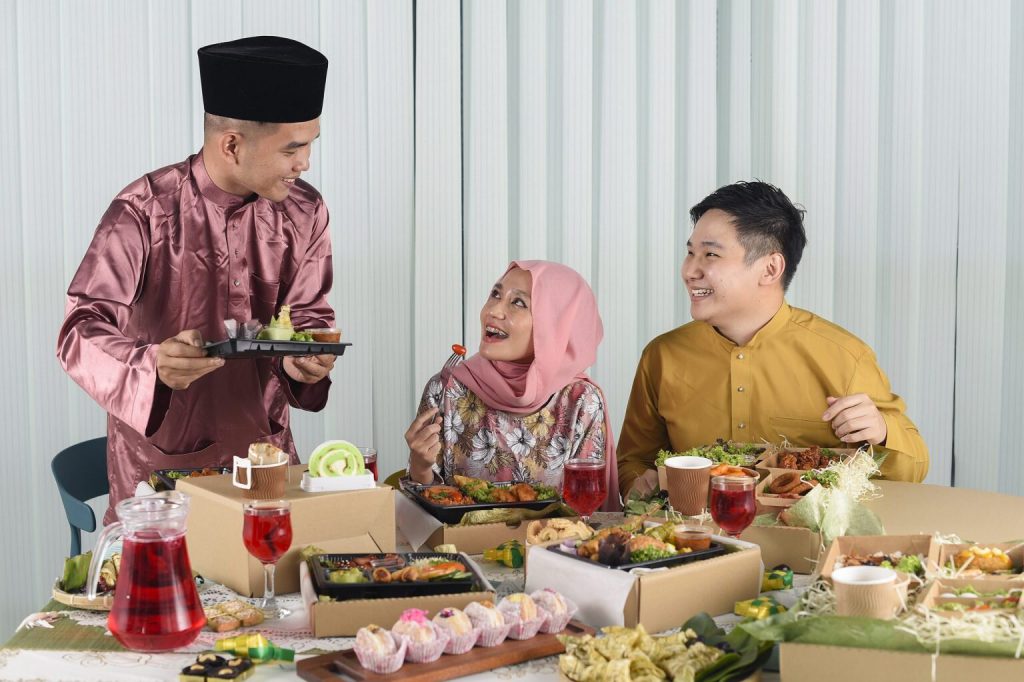 Before you sit down at the table to dive into the delectable dishes, you must wash your hands. Even if you came directly from home with no stops in between and the cutlery is laid out on the table.
Secondly, as part of Hari Raya etiquettes, it is mandatory for you to use your right hand to receive or pass food around because the left hand is considered unclean.
Conversations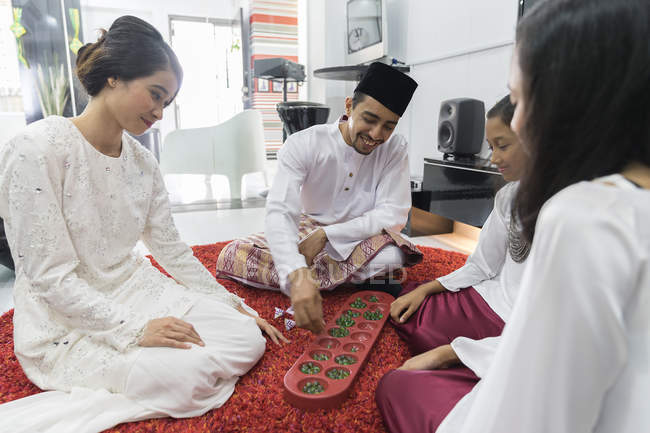 You have been invited for a meal and get-together, but you do not converse? Isn't that bad manners? Your basic duty as a guest is to make conversations with the hosts, their parents, and other guests.
If language is a barrier, you can always have someone translate it for you but do not overdo it, as they have not come to be your translator. So, break out of your shell and exchange words with people around you.
Apt Visiting Time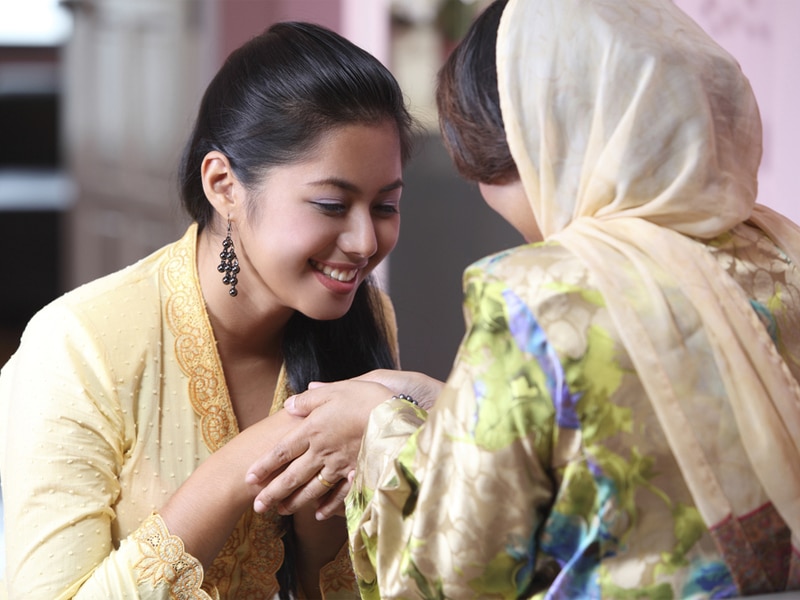 The first three days of the Hari Raya celebrations are normally reserved for family members. So, don't get offended if you have not yet been invited. Also, the Hari Raya visiting period lasts for a whole month, so you have plenty of time to call them over or go to them.
Duration of Visit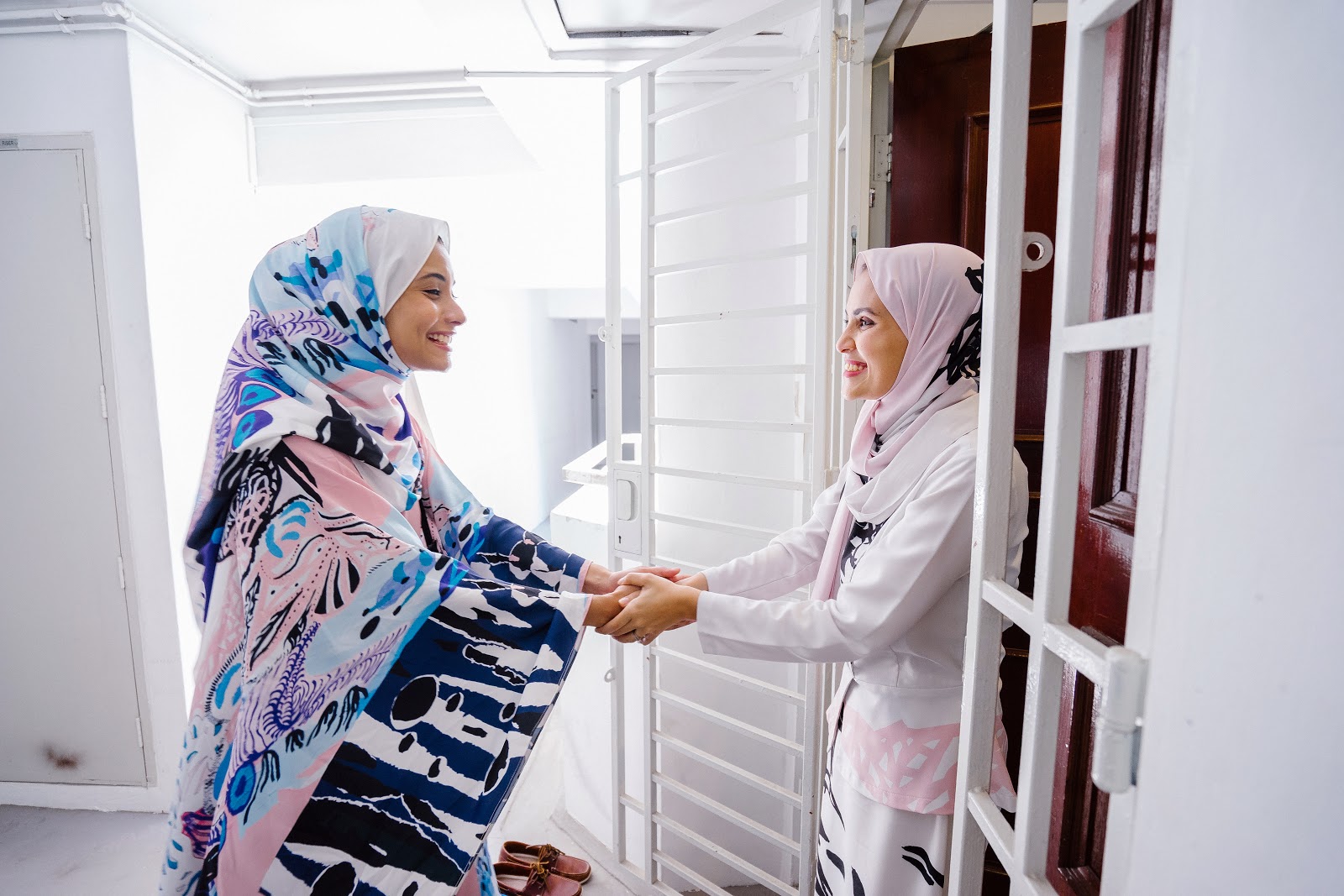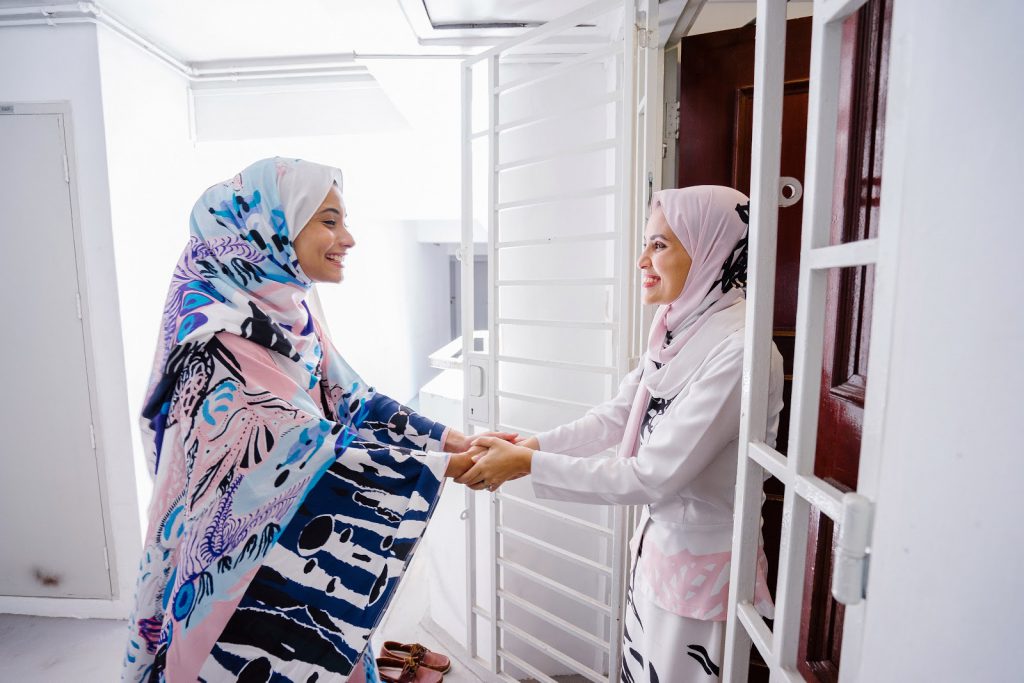 Whether you are invited for an open house or not, one of the important Hari Raya etiquettes to remember is not to overstay your welcome.
If you are with a group, two to three hours in the host's house is perfectly fine.  However, if you and your family are invited for a close get-together, stay for only three or four hours because everyone has places to go and exchange gifts for Hari Raya visiting.