Work from home and COVID-19 outbreak are the two main themes of 2020. We bet you are already missing your colleagues and your work corner in your office. Christmas is not that far away, and it's time for you to dive into Christmas spirits and grab extremely impressive gifts for your colleagues who are precious for you no matter how far they are! Do you remember who was your Secret Santa amongst your colleagues last year? Christmas vibes spread all around the office, people hiding gifts and keeping it at the right moment to safeguard their identity. Christmas was indeed an outstanding affair before the pandemic hit us hard. As they say, count the blessings and so, without losing hope, get ready to splurge and order online gifts for your super amazing colleagues! This year, check out our 10 unique Christmas gift ideas for colleagues and get ready to be entitled with the tag of the best Santa Claus ever!
Red and White Poinsettia Plant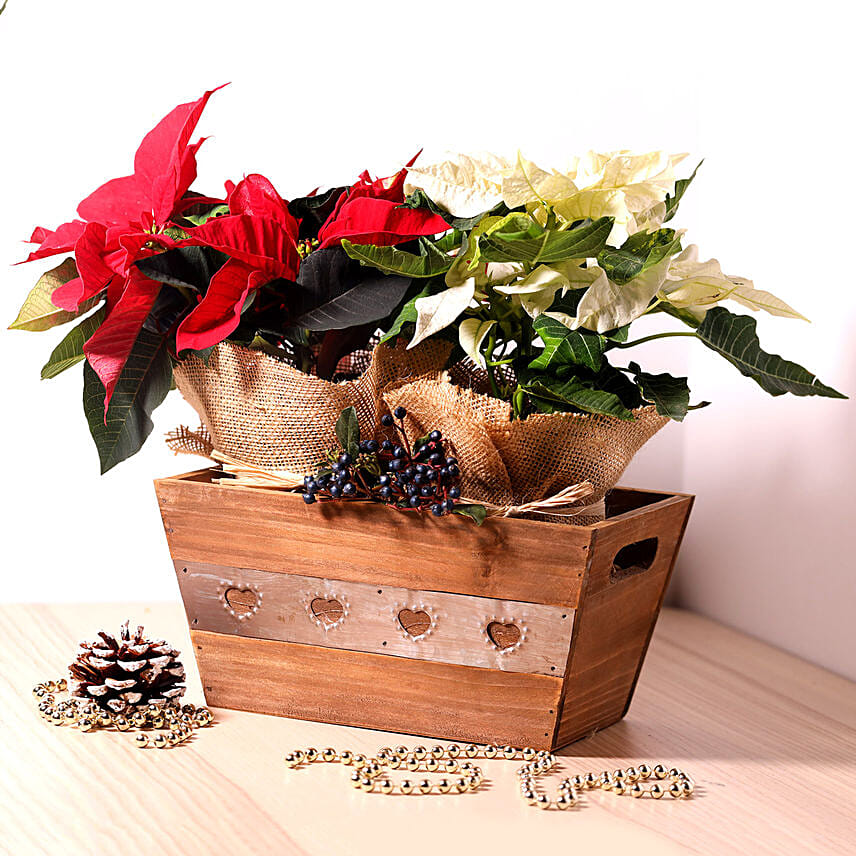 An indoor plant is one of the best gifts to give to your colleagues. Add uniqueness into it by picking the red and white Poinsettia plants which symbolise Christmas feels. Poinsettia makes for a gorgeous home decor item for Christmas, and your friend will surely love it!
Personalised Xmas Greetings Cushion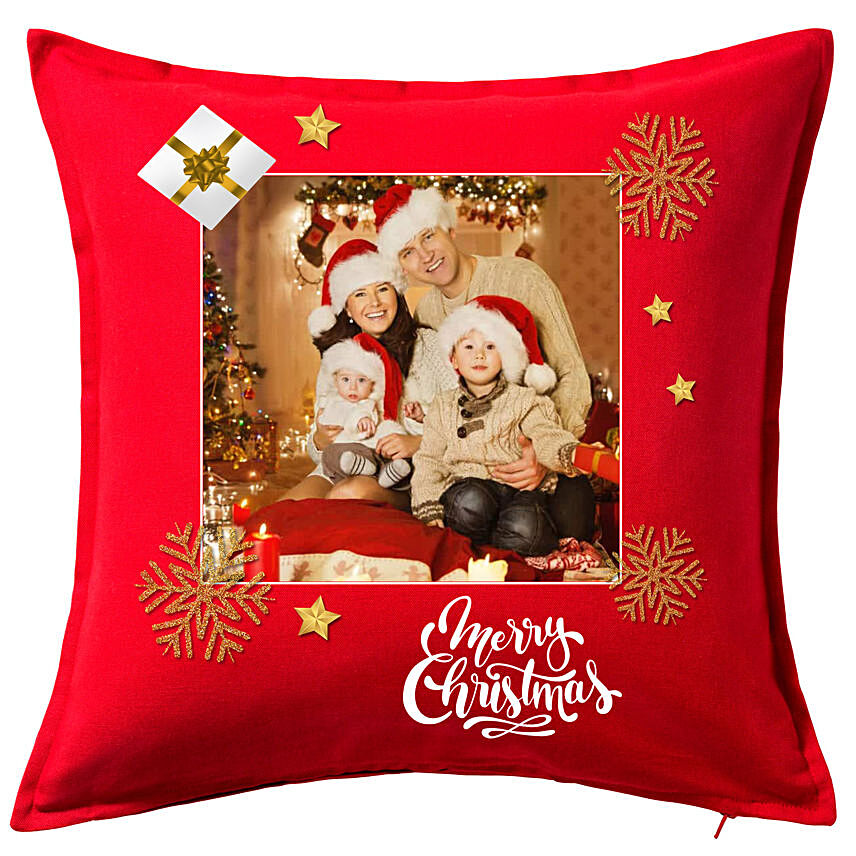 Coat any gift with a personal touch and a thoughtful gift is ready. A bright red cushion with a picture and Christmas greetings is another great gift idea that'll make you the receiver's favourite!
Christmas Fruit Cakes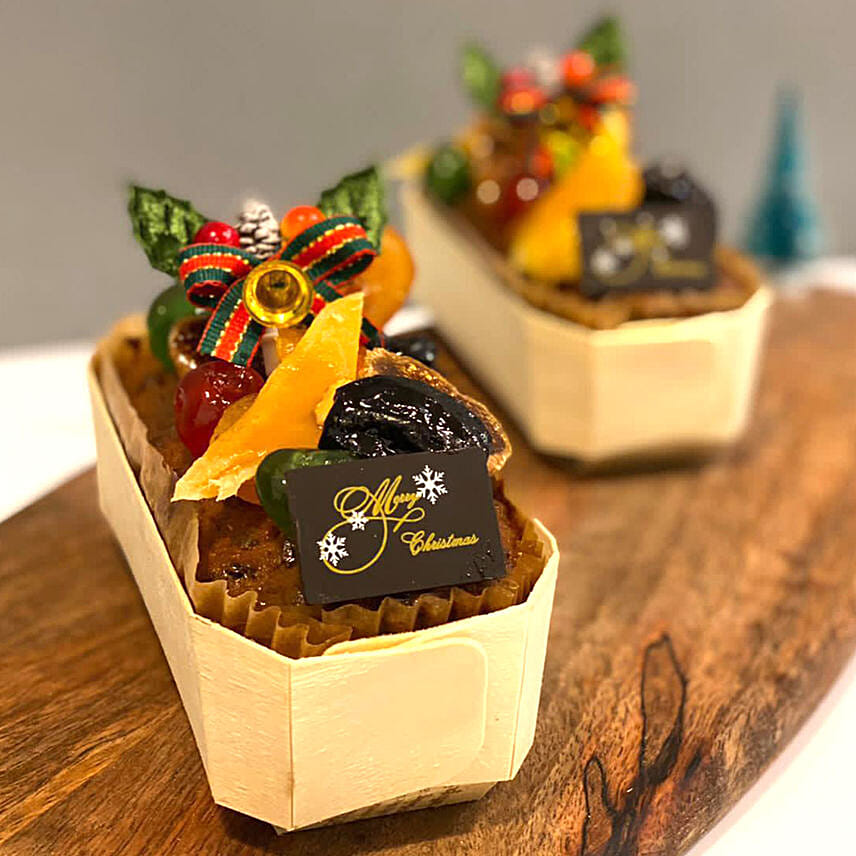 There is always a colleague in your office who loves special Christmas fruit cakes, and this one on our list of unique Christmas gift ideas for colleagues is the most suitable gift for them. Satiate the dessert lover in your team by sending a delicious cake as a Christmas present.
Artificial Xmas Tree
For the ones who are away from home and can't meet you because of the pandemic, an artificial Christmas tree is the perfect gift. Make them feel at home by surprising them with an artificial tree that they can keep in their apartment and add a dash of Christmassy vibes to their lives!
 Scrumptious Hampers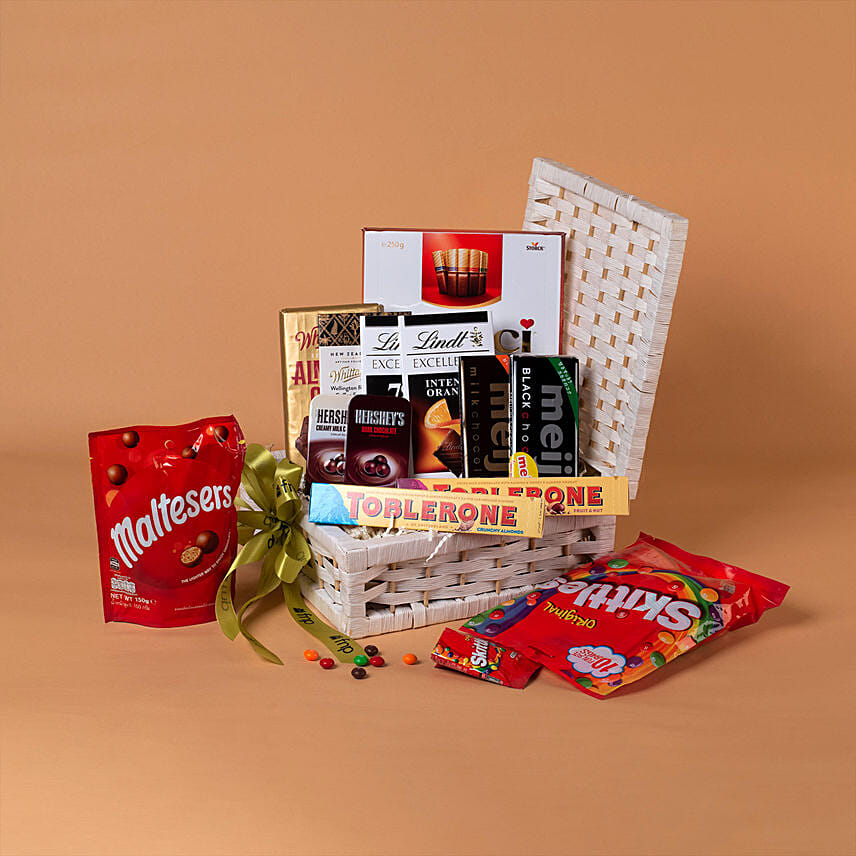 Snacks are the best friends of humans. A bag full of Christmas chocolates or amazing snacks is a remarkable gift. Select the one which is stunningly wrapped and has a wide variety of chocolates, snacks and drinks, so that your colleague is completely left in awe with the gift!
Flower Arrangement in Santa Claus Jar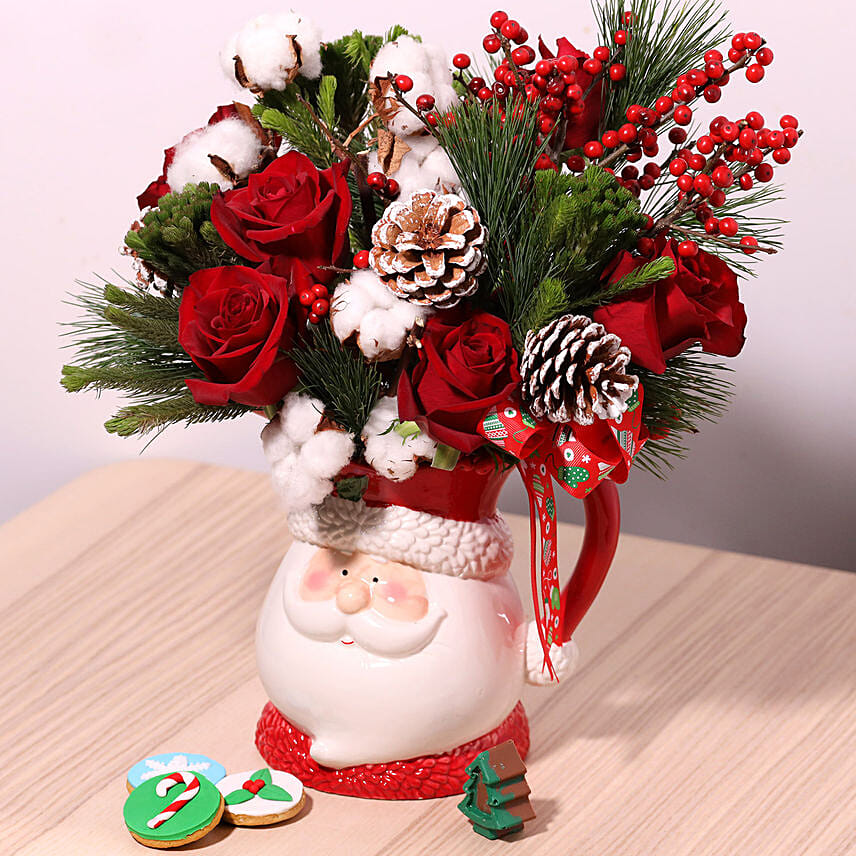 A simple flower arrangement is a good gift for anyone. However, an enchanting flower arrangement which is a mix of red, green and white, and is placed in an adorable Santa Claus Jar will stand out for sure. For that colleague, who fancy flowers, this gift idea is an excellent one!
Personalised Christmas Mugs
Imagine your colleague is sitting surrounded with Christmas decorations and is relishing an aromatic cup of hot chocolate. Now, replace that cup with a personalised Christmas mug in red or green colour. Did the sight fill you with excitement? Make the imagination come true and gift your colleague a personalised mug with a picture and Christmas greetings that they will cherish forever.
Musical Snowman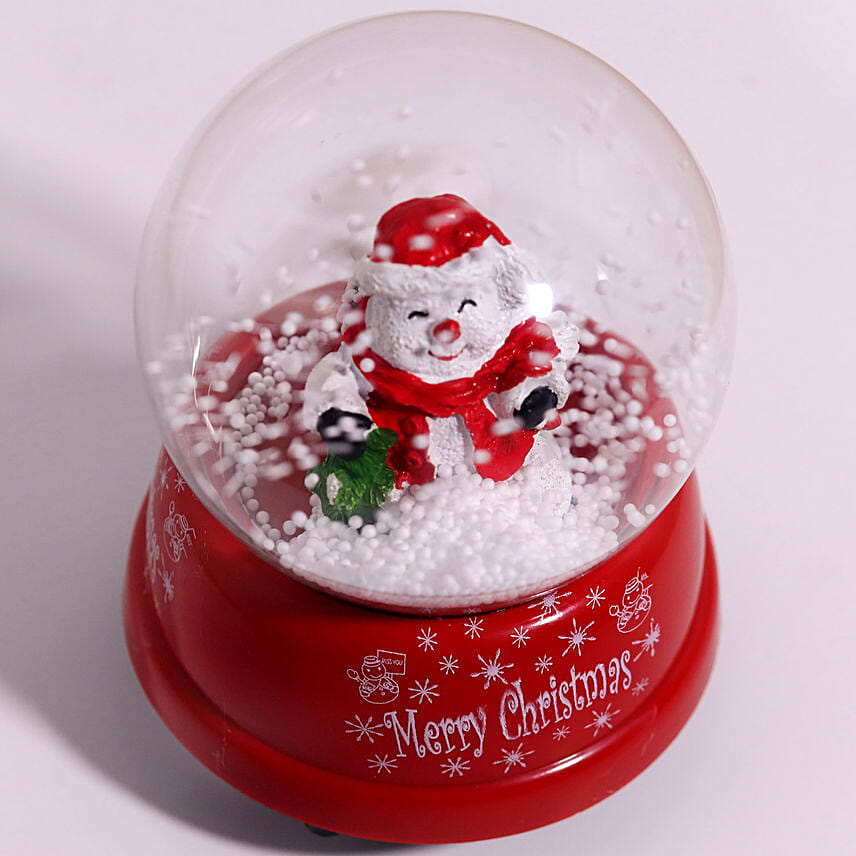 A musical snowman is the cutest gift that you can give to your colleague on Christmas. Not only the music of Christmas carols will impress them, but the charming snowman will bring a gleaming smile on their face!
Personalised Caricature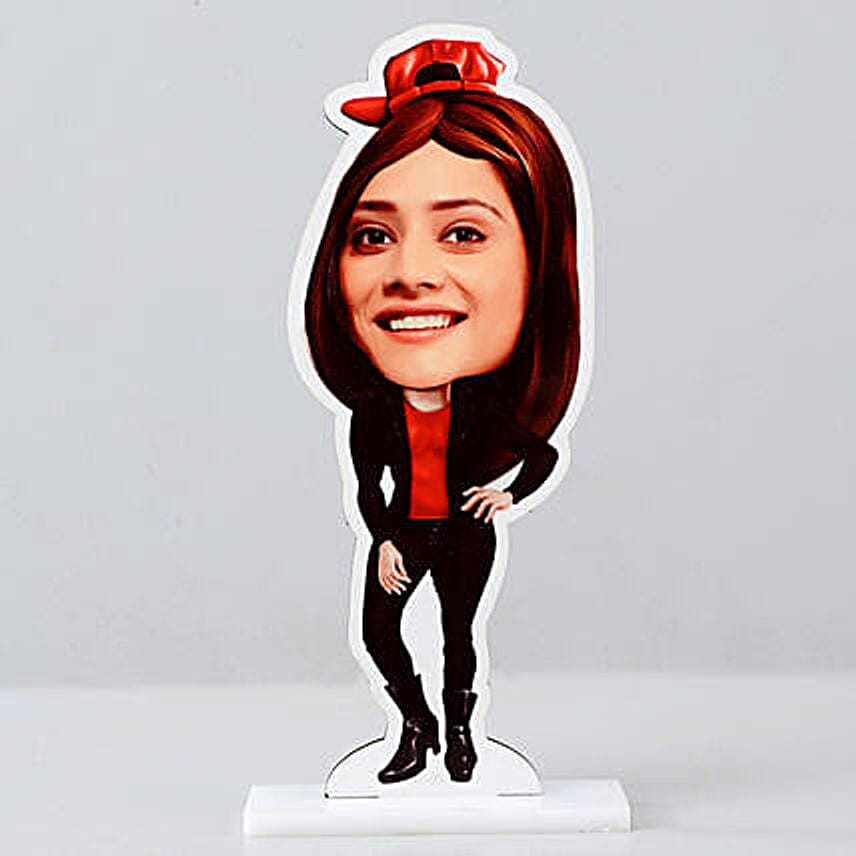 To the one who loves anything and everything humorous, you can give a personalised caricature. Christmas is a festival of love, laughter and giving, making the funniest coworker happy by giving him/her a caricature that they can keep on their desk once the office reopens!
Traditional Fruit Basket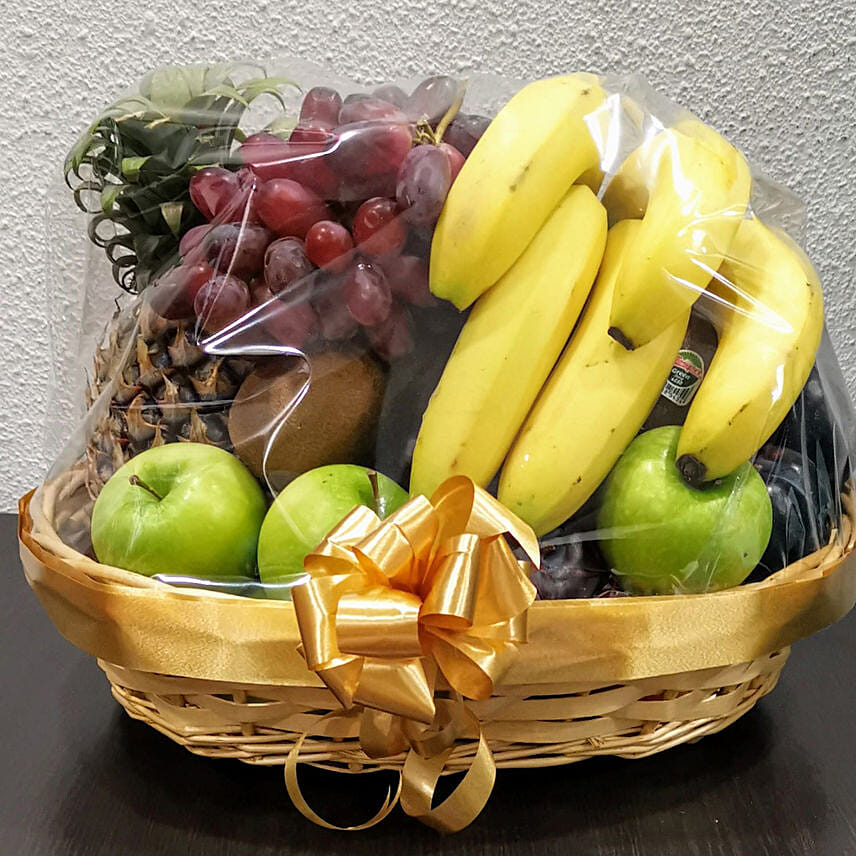 A traditional fruit basket is a fantastic gift for a coworker who is health-conscious and is always on a diet. A fruit basket with fresh fruits will make for a terrific gift for your fit colleague who always talks about vitamins and fibre!
Edible Christmas Wreath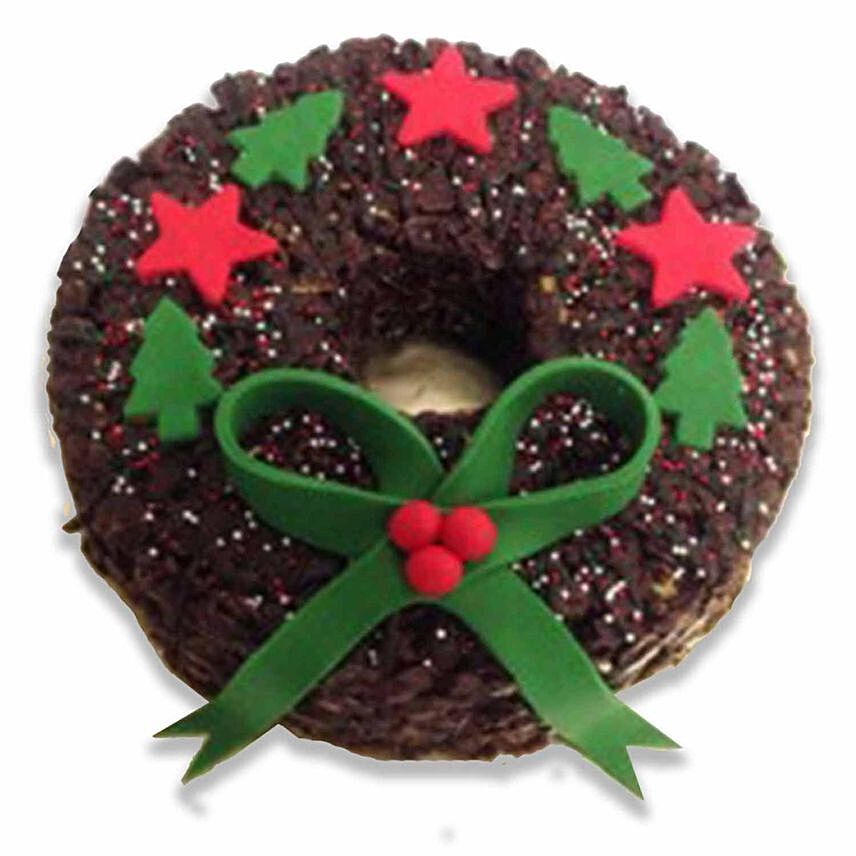 The last one on this list is especially for chocolate lovers. An edible Christmas Wreath is an irresistible gift for your colleague. Send the wreath and let them deal with the inner foodie who is confused about whether to have it or not!
All these Christmas gift ideas for colleagues are an amalgamation of quirkiness and the true essence of Christmas. Let your colleagues know that your bond with them is unique and forever by surprising them with these extraordinary gift ideas right away!