With Teachers' Day approaching on 4th September in Singapore, it is the best time to shower them with love and appreciation for everything they do. Teachers continue to overcome obstacles and give equal attention to each student. Recognise and appreciate the hard work they do all year long in these fun and thoughtful ways.
Please with flowers
Send them a bouquet of refreshing Teachers' Day flowers as a token of appreciation. The floral beauties will instantly brighten their mood and show that you're grateful to them for years of love, guidance and support.
Write a short poem
If you want to thank your teachers in a creative way, write a short poem on what you've learned this year and why you are thankful for being in their class. It will move them beyond words and make their day truly special.
Make a class video
Take pictures of all the class students thanking teachers or saying something special for them. Put all the photographs together in a video. Edit the video with soothing background music and get ready to give your teachers the surprise of a lifetime.
DIY Thank You Cards
Nothing expresses heartfelt gesture of gratitude like DIY thank you cards. Teachers will love the idea and appreciate the efforts you made to thank them uniquely. 
Food Hamper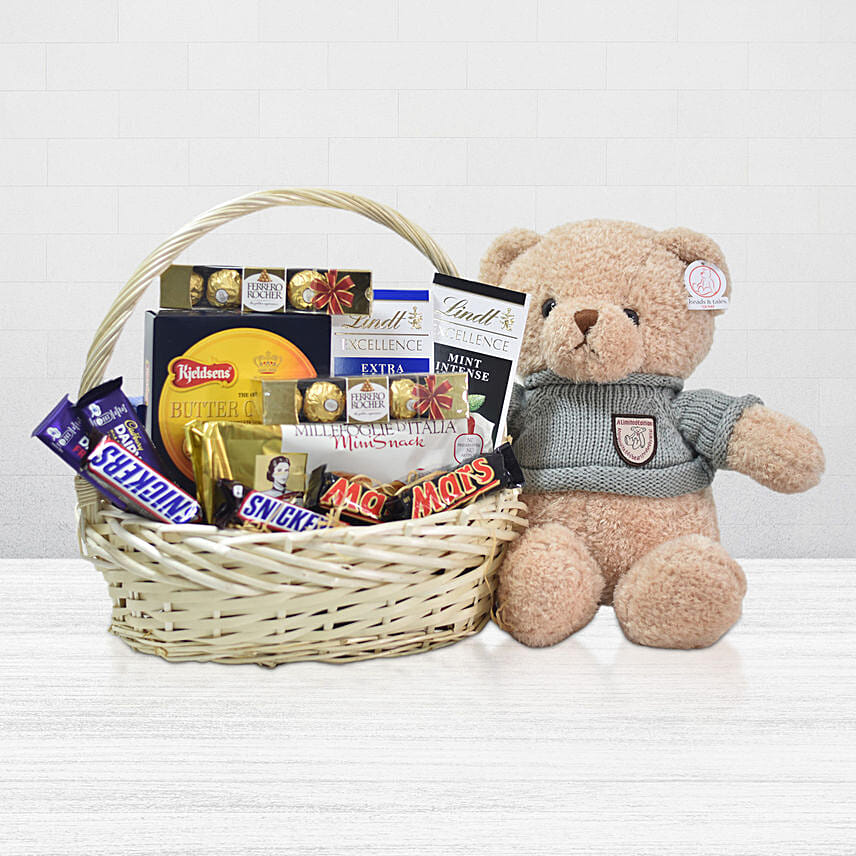 Delight you favourite teacher with a gourmet food hamper loaded with cookies, chocolates, sweets, candies and cupcakes. Such a thoughtful gifting idea will put a smile on their face and make Teachers' Day truly memorable.
Gift a small plant
Extend the deepest feelings of gratitude and appreciation for your dear teachers with green plants. The plants will keep nurturing and nourishing the surrounding environment. Every look at plants will remind teachers of your love, respect and admiration for them.
Plan a lunch party
It'll be a great idea for teachers and students to spend some time together while relishing good food and desserts. After lunch party, everyone can play some fun games to culminate the celebration on a positive note.  
We hope these ideas help you honour your teachers and make them feel truly special.