Are you still stuck on the 'which plants' part to commence the work on your terrace garden? Fret no more because we have come to solve that problem for you. Whether your terrace is large enough to host grand parties or a modest group of people, you will always have space to make it your Eden. Take a walk down some of the best plants to start a terrace garden that will keep you fulfilled and satisfied.
Caladium
Bring colour to your terrace by planting this gorgeous Caladium plant. The unique combination of green with red or hot pink markings on each leaf is a sight to behold. Most of the caladiums grow to the maximum height of two feet.
Peace Lily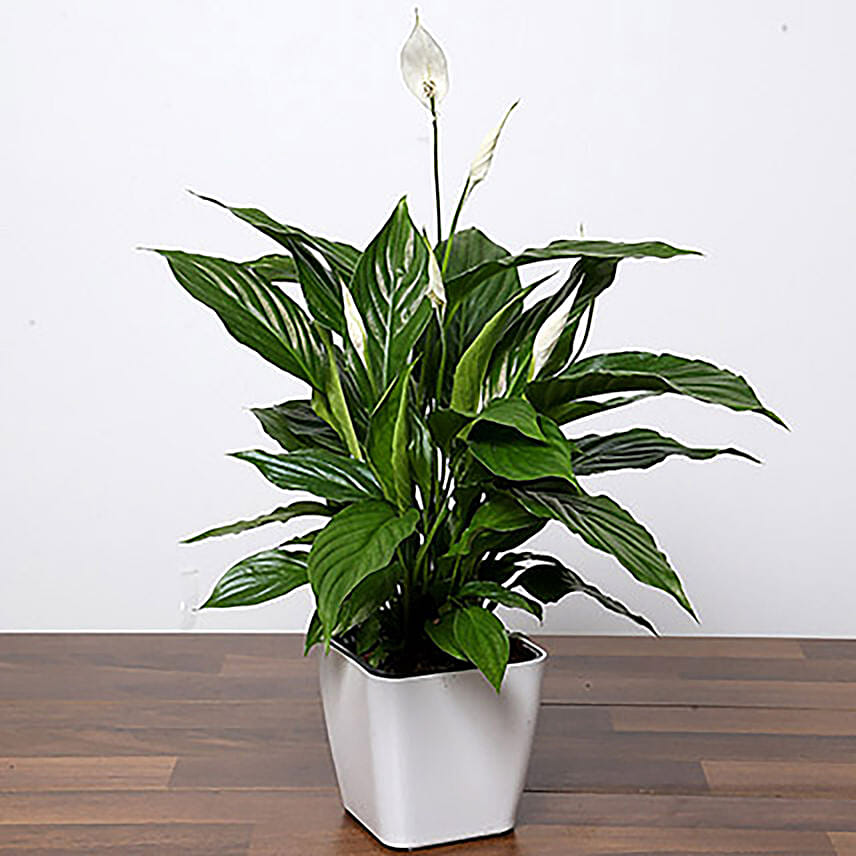 A Peace Lily should be in the top 5 outdoor plants for terrace gardens. Apart from the attractive foliage and elegant flowers, the plant is easy to grow. They thrive in low to medium light and have fewer water needs.
Dracaena
As someone who is beginning to adorn a terrace with plants, you need to sow the ones that are easy to grow. The Dracaena is one such outdoor plant in Singapore that will give good results by beautifying your space with its lovely foliage.
Swiss Cheese Plant
Those who have generous terrace space can easily afford to place or grow this marvellous plant. The swiss cheese plant's name is just as interesting as its foliage which is perfect for filling up empty corners.
Phalaenopsis Orchids
The Phalaenopsis orchid is one of the most beautiful and conveniently available online plants in Singapore. The advantage of growing this plant is in its striking flowers and no-fussy growth requirement.
Aloe Vera
If you are making a garden on your terrace, you have to include an Aloe vera plant. Apart from its numerous health benefits, this hardy plant grows in the heat with ease and is non-demanding. As a bonus, they do add to the charm of the garden.
Sansevieria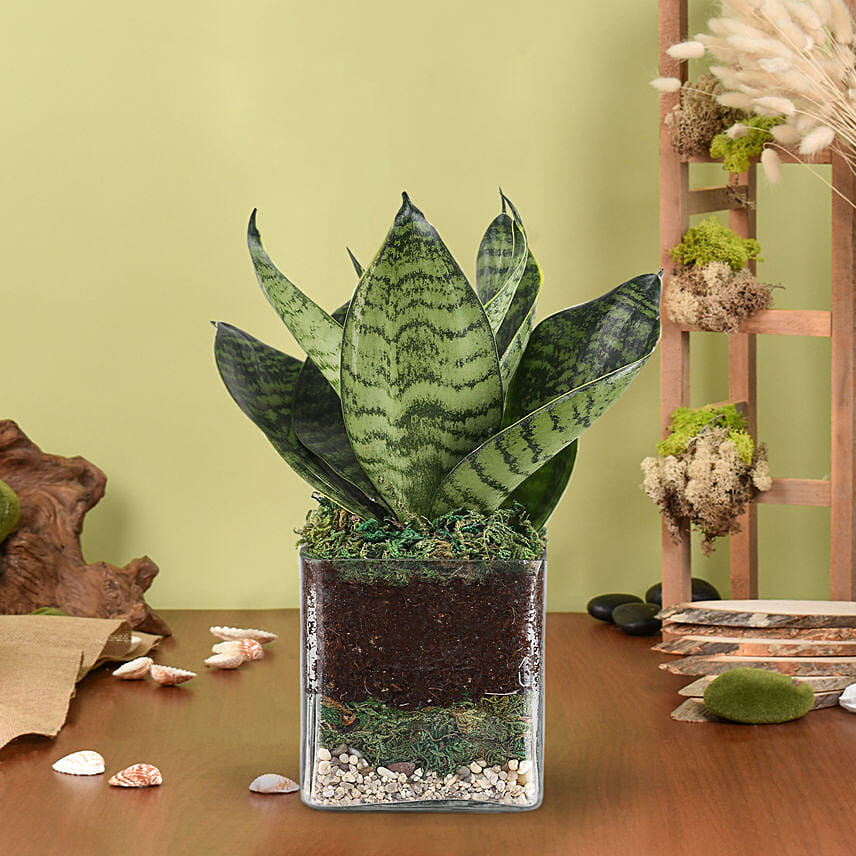 The Snake plant, also known as Sansevieria and mother-in-law's tongue, is a widely famous indoor and outdoor houseplant. Its remarkably tall and erect foliage will undoubtedly spruce up your little utopia.
Lavender
Keeping Singapore's warm and sunny weather in mind, lavenders seem to be one of the best plants for terrace gardens. Its sweet and mesmerising scent, along with an aesthetic planter, will transport you to the Mediterranean.
Succulents
Succulents are irrefutably ideal for small gardens. They can be grown in the soil as well as planters. Since their fleshy and glossy leaves don't grow too big, they become flexible in their placement. Just make sure not to overwater them.
Fatsia Japonica
An outdoor evergreen that has earned its name from the Japanese word 'fatsi', meaning eight because each leaf has eight lobes. The Fatsia Japonica is a famous outdoor plant as it is considered easygoing and adds some style to the home garden.
Money Plant
Money plant or Devil's Ivy is one of the most common indoor and outdoor plants in Singapore. It is believed that the money plant brings prosperity and wealth but what is certain is its ability to add charm to the green space.
There are innumerable online plants in Singapore that will look fabulous on your terrace garden. However, you must kickstart your journey with the ones mentioned above as they are all fast and easy to grow plants.