A colourful bunch of balloons does not only look beautiful when floating in the sky, but it can also turn any ordinary party or occasion into a visual delight. Decorations made with a pack of balloons can help you in creating wondrous displays for your special occasions. So, unleash the creativity inside you, and try some of these unique and easy balloon decoration ideas –
Plan a surprise room décor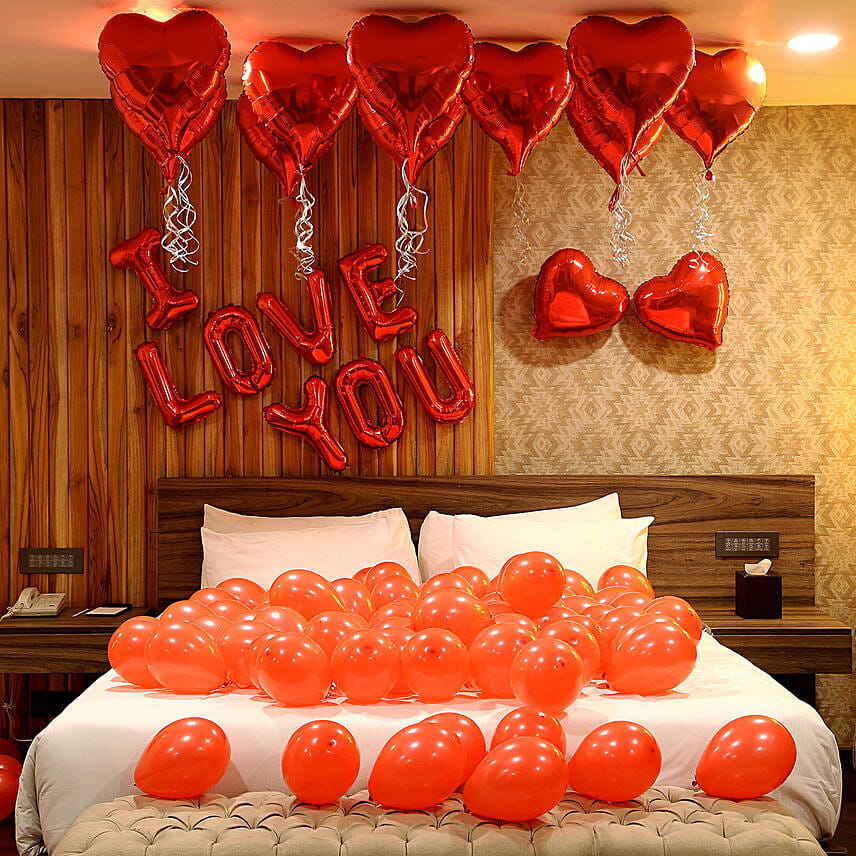 No surprise room decor is ever complete without those colourful floating balloons. Adding a few balloons can make it look absolutely beautiful and special. There are several ways to incorporate balloons in your room decorations, such as using the letter balloons, covering the entire ceiling with helium balloons, attaching photos with them, or spreading them all over the room.
Ferns N Petals offers some of the best balloon decorations Singapore has seen. They are enough to make your partner feel special and loved. Cupcake birthday surprise is hands-down the best way to treat your beloved companions with balloons, roses, and delectable cupcakes.
Colourful balloon arch for the entrances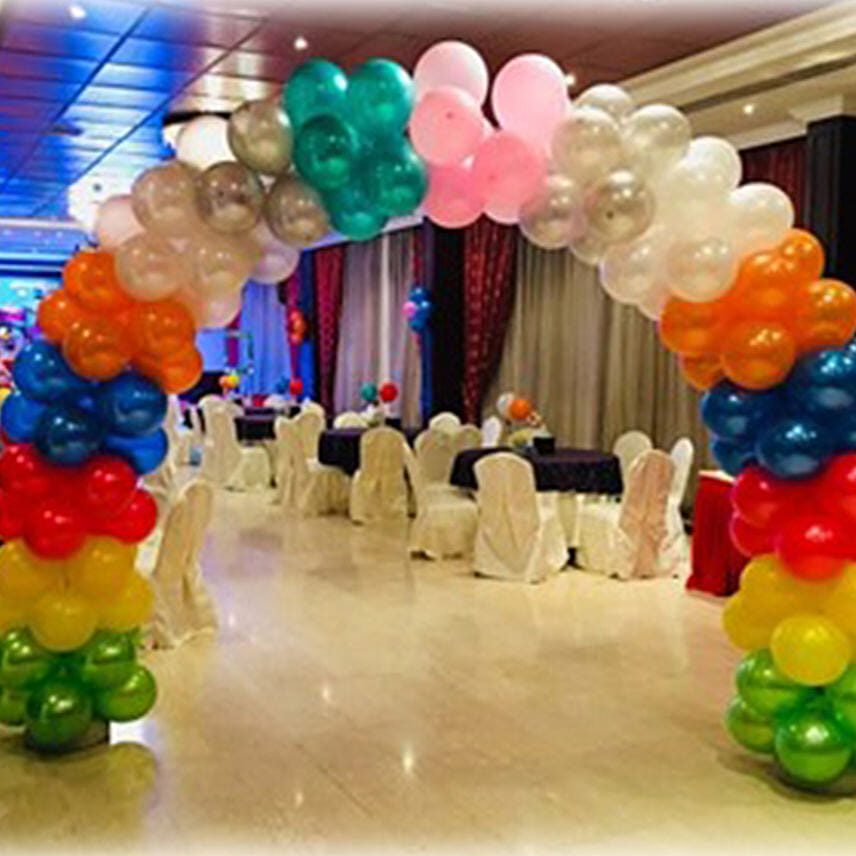 A pop of colour can add more charm and excitement to your party in no time. A multi-coloured balloon arch from Ferns N Petals at the entrance of the party hall or your home is the way to get your guests' attention.
To make your party decoration appear more interesting, installing balloon pillars in the hallways is an excellent choice as well.
Star-shaped balloon arch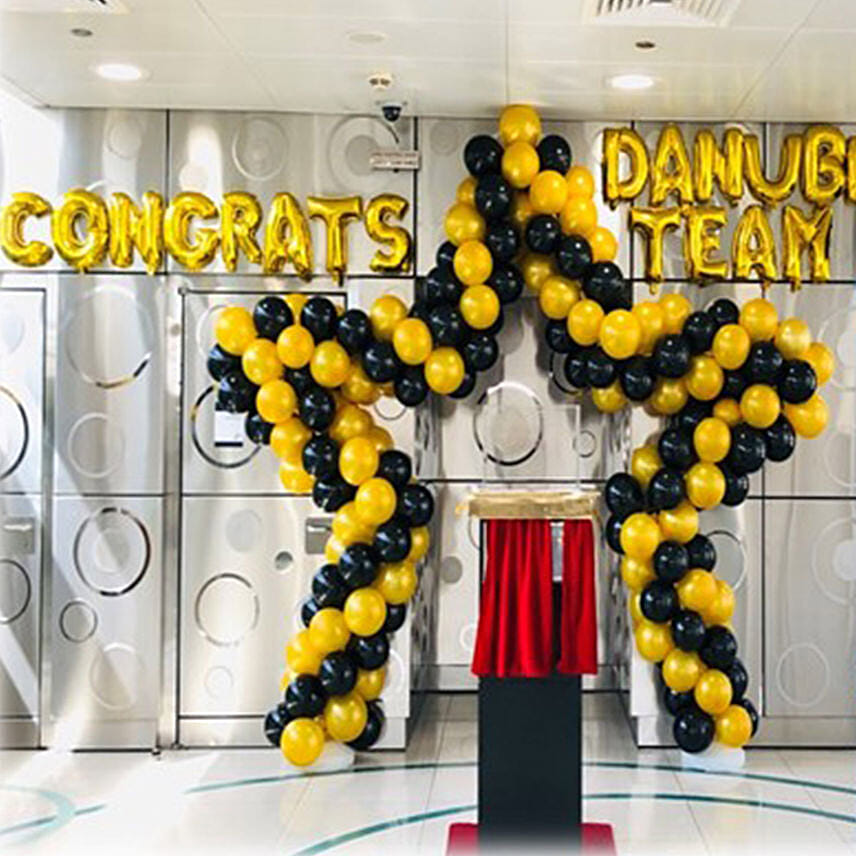 Want to do something different from the traditional balloon arches? Go for star-shaped helium balloon arch from Ferns N Petals. Not only is this ideal for decorating the entrances, but they can also be used in a variety of unique ways.
For instance, installing a star-shaped balloon arch at indoor events can make for a perfect background to capture amazing group pictures and candids. Okay, let's be honest, fake candids.
A different take on the congratulatory stands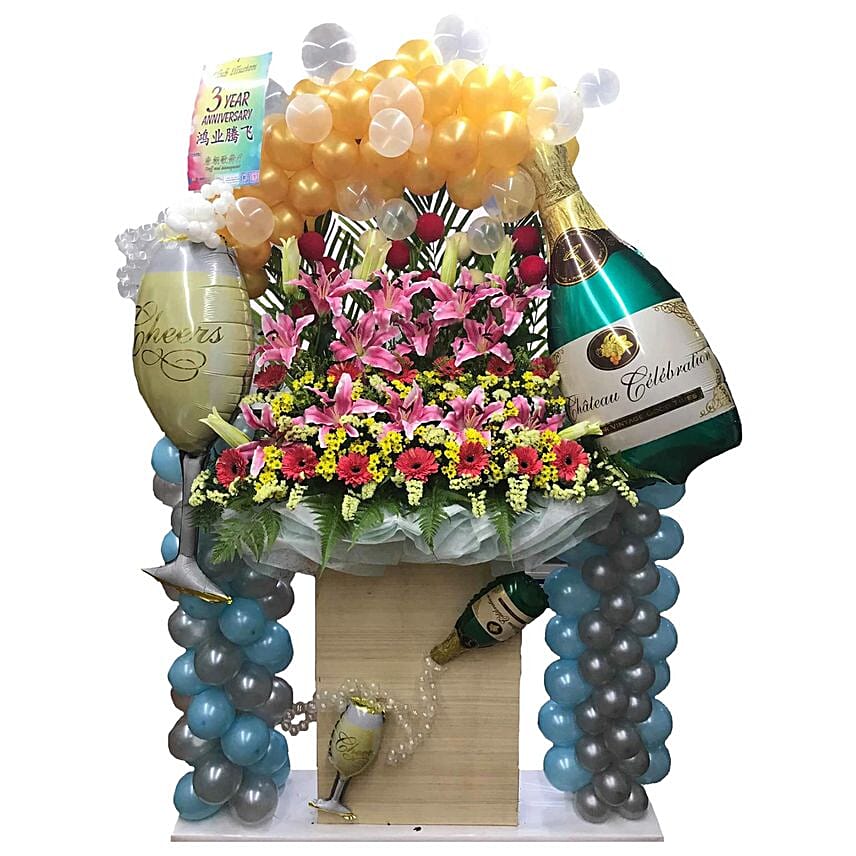 Yes, you guessed it right, congratulatory stands with balloons. Ideal for birthday parties and kitty parties, these gorgeous balloon stands are loved by kids and adults alike. So, if you want to try something unique other than flower greetings, you can surprise your dear ones with these balloon congratulatory stands from Ferns N Petals. 
Available in different colours, designs, and patterns, these are sure to please everyone. Also, you can find colourful balloons and flowers complementing each other in some of the most stunning designs. 
Create balloon bouquets on the ceiling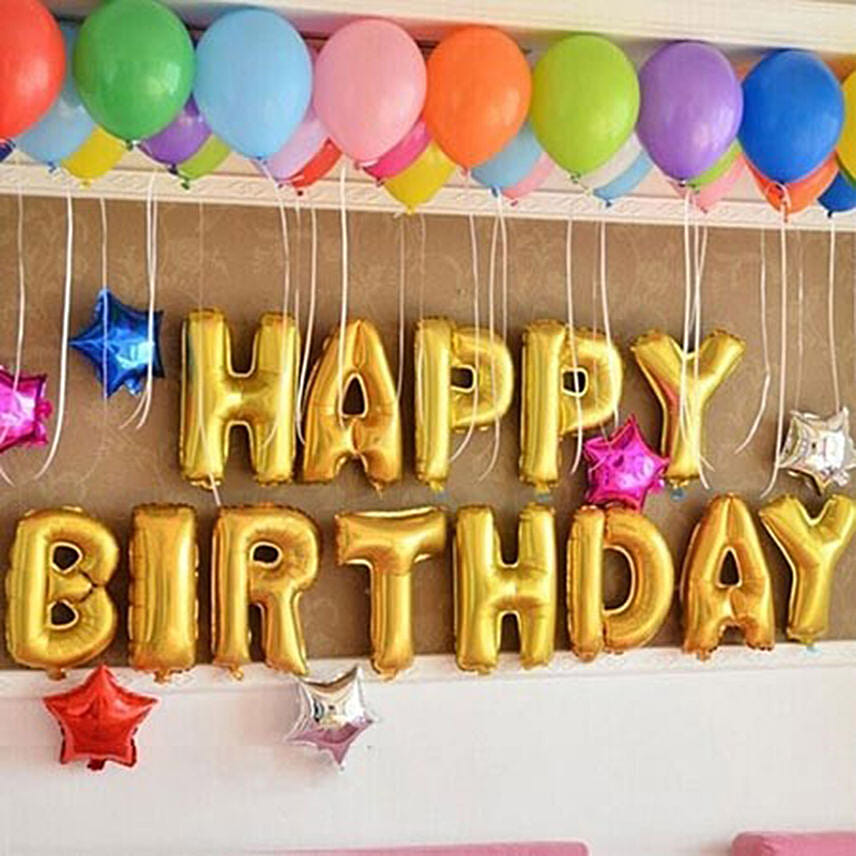 Attaching balloon bouquets on the ceiling or the top of the pillars is a great idea to make your place look aesthetically pleasing. With a bunch of balloons of different shapes, long tassels, colourful strings, and some glitters, this decoration will surely fascinate your guests.
Make your special moments more cherished and memorable with a bundle of these lovely balloons from Ferns N Petals.