Are you finding it difficult to cope with your long-distance relationship? Your anniversary will be the perfect time to unwind and display your affections. It is the gospel truth that long-distance dating is hard but it is in your hands to make the journey easier. That being said, memorably commemorate your anniversary with some fun and creative ideas. Take a look at the list of some fantastic anniversary surprises to impress your sweetheart.
Take a Surprise Visit
A surprise visit tops the list of anniversary gift ideas for good reason. There is nothing better than having your sweetheart travel miles just to meet you. The astonished look on your partner's face soon filled with immense excitement makes the travel worth it.
Plan a Virtual Date
This goes without saying, a virtual date is the most common and easy way you can connect on a romantic front. For your anniversary, order personal favourite dishes, wear good clothes and if possible dim the lights of your room. You can also go for a Netflix and chill date and binge on pizzas. Whatever you decide, ensure that you have fun and get to spend time with each other.
Order Beautiful Flowers
Flowers are one of the most romantic gifts you can give to anyone. So this year, place an order for your darling's favourite flower arrangement in a charming basket or a vibrant bouquet. The best part is that you get convenient flower delivery in Malaysia, Australia, Qatar and every other country. Long-distance relationships just got easier!
Send Presents their Way
A classic way to commemorate any anniversary is to send presents. With reliable and swift online gift delivery you can send anything without any hassle. Whether you send a wallet, watch, apparel or gadgets, make sure the item showcases your love and care. If you are unsure of the present, send a gift card from his or her favourite store.
Compose a Quirky Video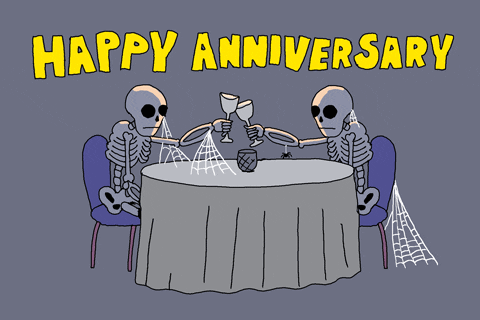 Anniversary celebrations don't have to always be romantic, they can be ordinary or even off-beat. Talking of off-beat anniversaries, give your beloved the best gift ever by composing a quirky video. You can choose to say a few words in the video, enact some of your partner's silly habits or make a hilarious motion picture. Do what you like as long as it is from your heart.
Gift their Favourite Cake
Send love by gifting your partner his or her favourite cake or any other bakery item. To make the gift even more thoughtful, send a confectionery item you both love or have a special memory attached. You can also opt for a funky-themed designer cake for your dear one.
Small acts indeed go a long way, so choose from any one of these amazing long-distance anniversary gift ideas for a joyous celebration. A friendly reminder- plan this special day well in time as long distances celebrations can become tricky.