Mother's Day is a global celebration that acknowledges the immense significance of motherhood and flowers are a popular way of expressing love and appreciation. While various flowers for Mother's Day have been popular over the years, none have quite the same significance as carnations. They have become a special symbol of this holiday, reflecting the deep love and respect we hold for our mothers.
Mother's Day flowers have a rich history, specifically in relation to the significance of carnations on Mother's Day. The tradition dates back to 1907 when Anna Jarvis, who established Mother's Day, distributed white carnations to all the mothers who attended the first official Mother's Day service. This choice was motivated by the fact that carnations were her mother's favorite flower. Since then, carnations have been an inseparable part of Mother's Day celebrations. But what makes them so special? Carnations have a long history of symbolism and are associated with many positive qualities. Let's delve into the significance of carnations on Mother's Day and explore why they are the perfect gift for moms.
Pink Carnations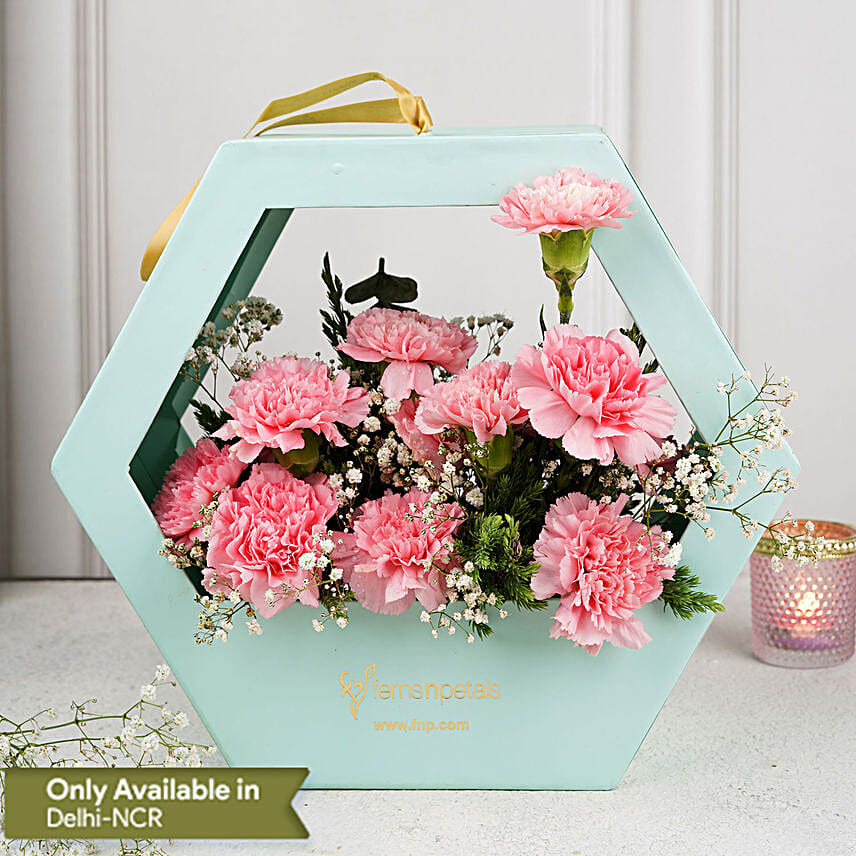 Pink carnations are the most popular choice for Mother's Day. They symbolise a mother's love, gratitude and admiration. The gentle pink hues of the flowers convey the tenderness of a mother's love and appreciation. Pink carnation flower bouquet is a perfect way to show your mother how much you value her.
Red Carnations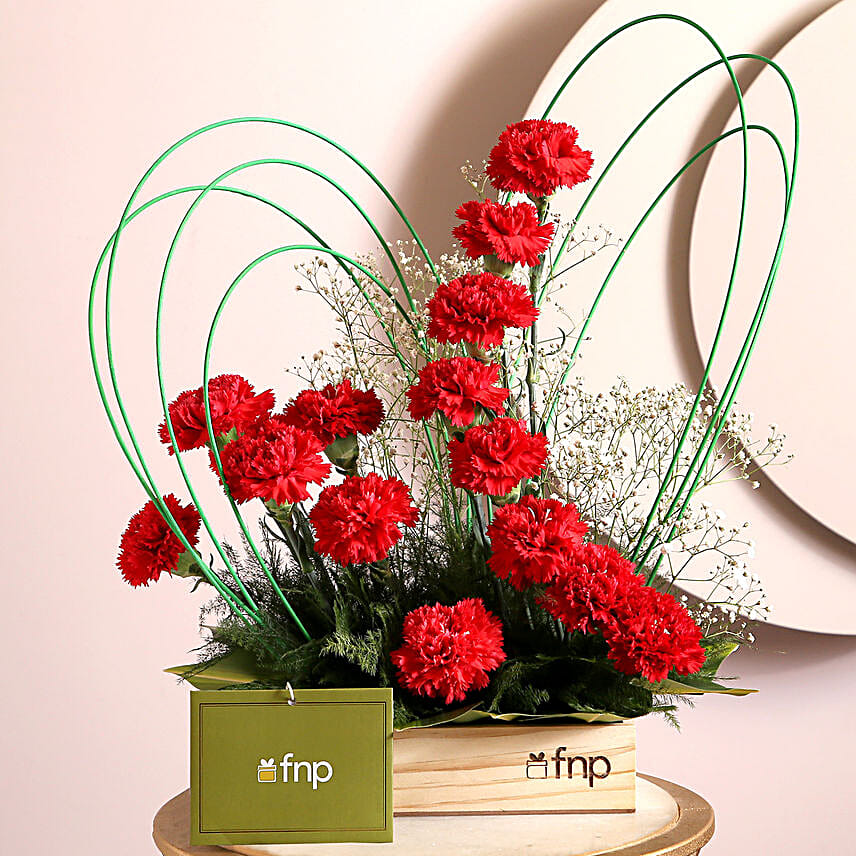 Red carnations represent deep love and affection. They are a perfect choice for mothers who love bold and dramatic expressions of love. This type of carnation is also used to honour mothers who are no longer with us.
White Carnations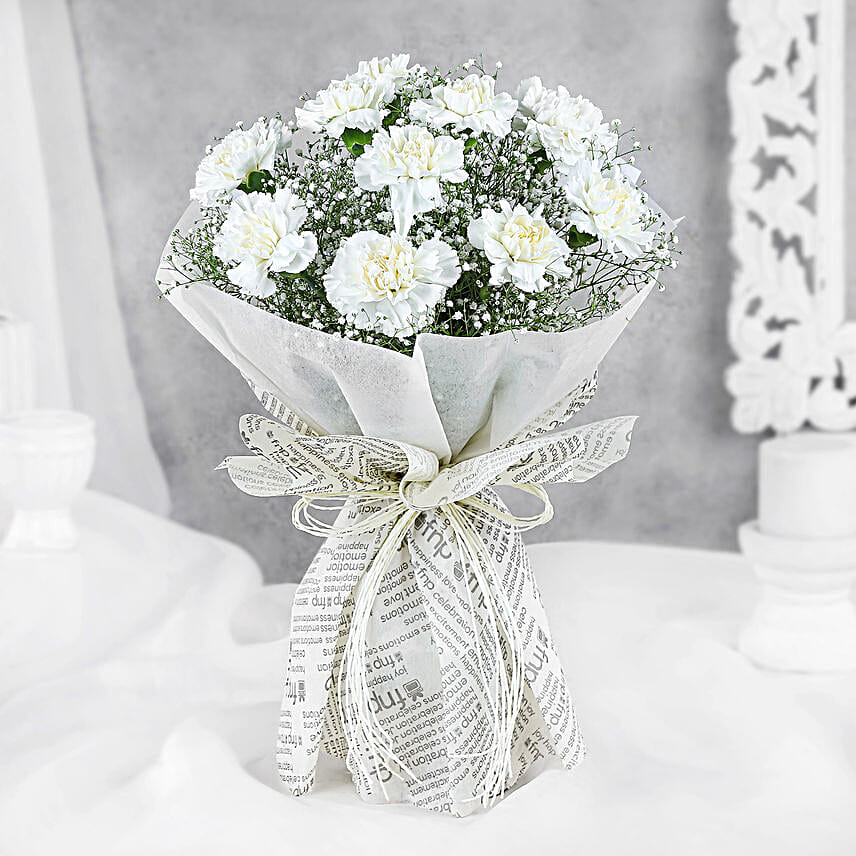 White carnations symbolize purity, innocence and faith. They make a perfect gift for new mothers or mothers-to-be. White carnations also signify remembrance and honor, making them an ideal choice to pay tribute to a mother who has passed away.
Mixed Carnations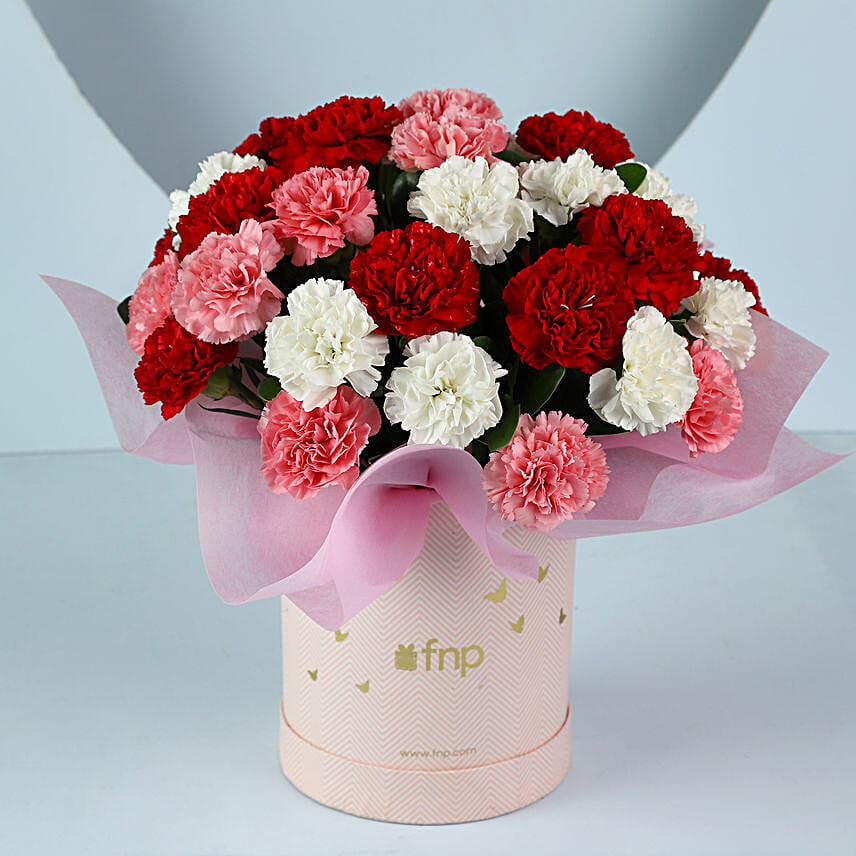 Mixed carnations are a popular choice for Mother's Day. These bouquets contain a variety of different colored carnations, each symbolizing a different sentiment. This is an excellent way to express all the different feelings you have for your mother in one arrangement.
Yellow Carnations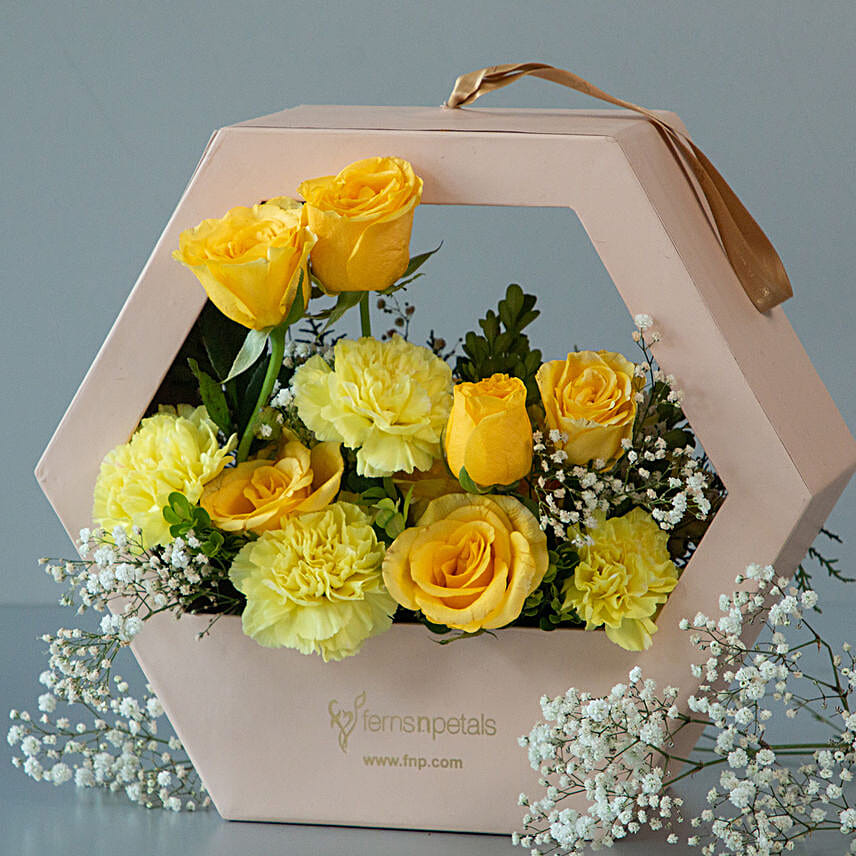 Yellow carnations represent joy and happiness. They are perfect for mothers who have always been the light in their children's lives. Yellow carnations are also used to celebrate motherhood and are often given to new mothers.
Purple Carnations
Purple carnations symbolise charm and grace. They are a great way to honour the grace and elegance of your mother. Purple carnations also represent admiration and can be given to mothers who have inspired you.
In conclusion, carnations are an important symbol of Mother's Day. They represent the love, affection and appreciation that we have for our mothers and mother figures. Whether you choose to give your mother a bouquet of pink carnations, or wear a red carnation to honor her, these flowers are a meaningful way to show your love and gratitude on this special day.