Yes, you hardly have any time to pamper your dad on 19th June 2022 (in case you forgot the date). So, whether you procrastinated the entire time or simply forgot to buy a present, you now have the chance to get something that will make him happy. 
However, you are not looking for just happiness but something more, right? You can not let your dad know that you got this at the last second, so getting last-minute Father's Day gift ideas that do not expose you becomes difficult. Fret not because we have curated Father's Day gifts ideas with which he'll never catch wind of your cleverness. Or shall we say laziness? Either way, check out the 12 last-minute Father's Day gifts that'll leave him impressed and waiting for next year's. 
Plant Trio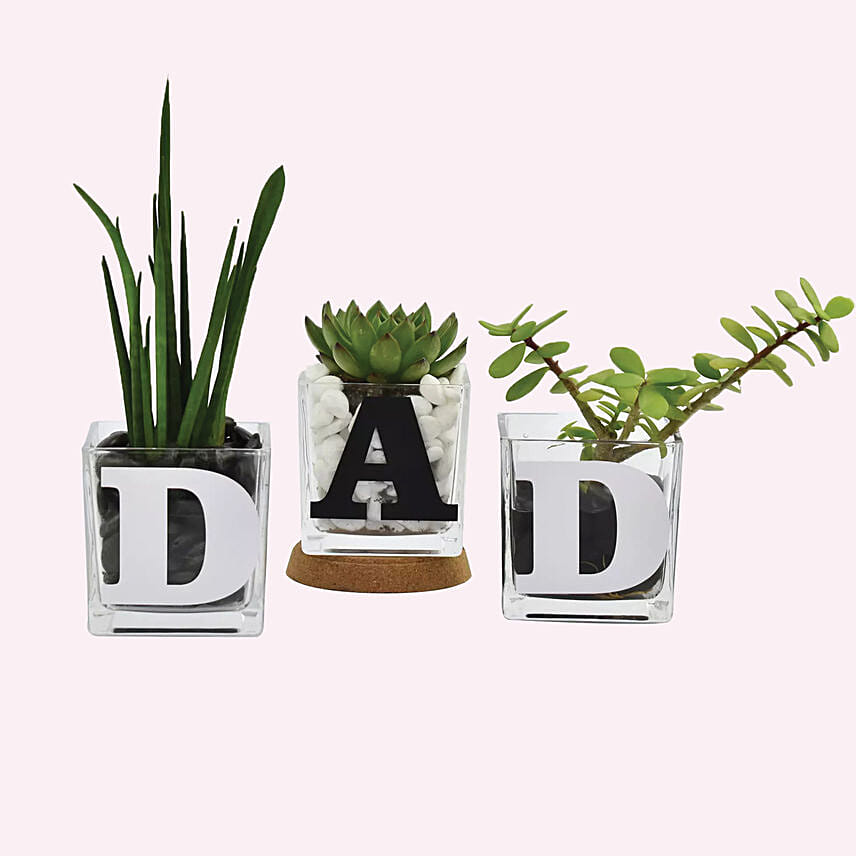 Whether he is a plant carer or killer, this succulent plant trio will surely enhance his green thumb skills. Moreover, they are so adorably tiny that together; they transform every corner of the office and home. Not to forget, the minimalist 'DAD' personalisation makes it one of the sweetest Father's Day gifts ideas. 
Snacks Hamper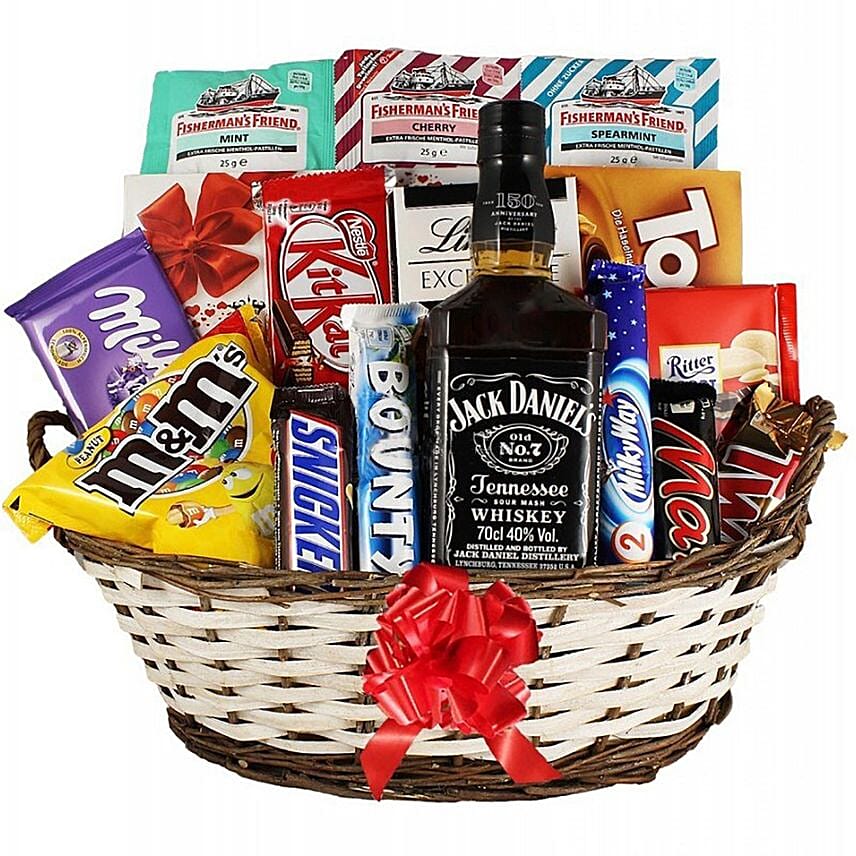 Everyone has one parent who loves to binge, and if yours is your dad, this snack and goodies hamper; is one of the best last-minute Father's Day gifts you can ever give him. From different branded chocolates, refreshing mints to a world-class whiskey, this gift idea for dad is perfect. 
Master Cushion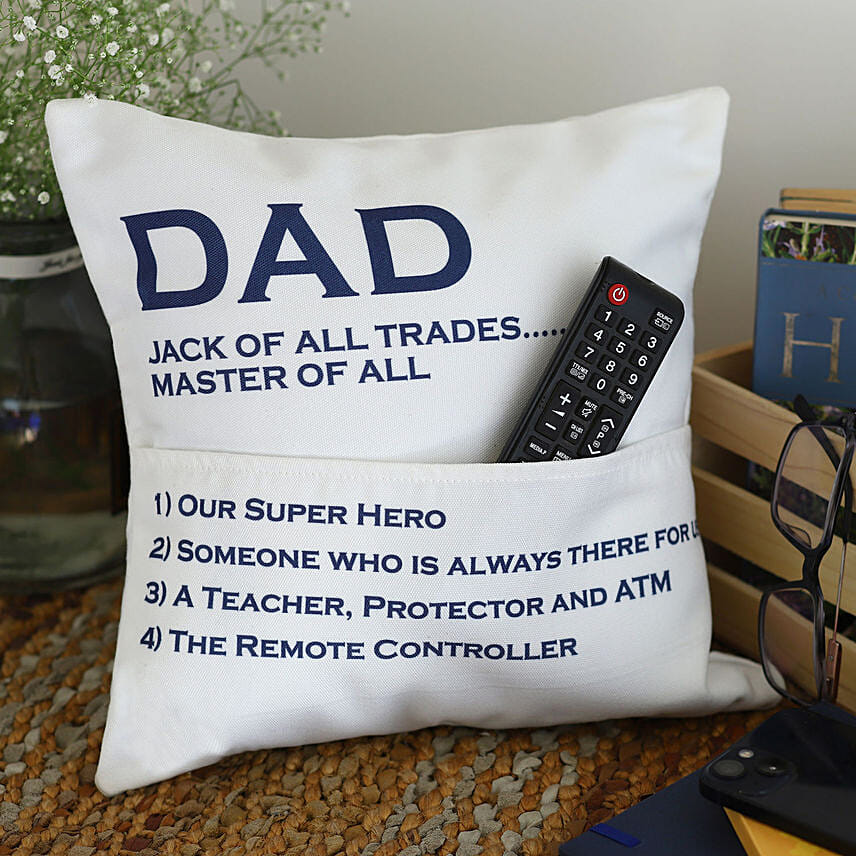 If you were asked to describe your dad, how would you do it? Confused? Let us help you not only define your father but also praise him with this master of all cushion. With four highly accurate and relatable characteristics on the cushion, it is also a holder for the television remote. Talk about ideal last-minute Father's Day gifts! 
Adorable Cupcakes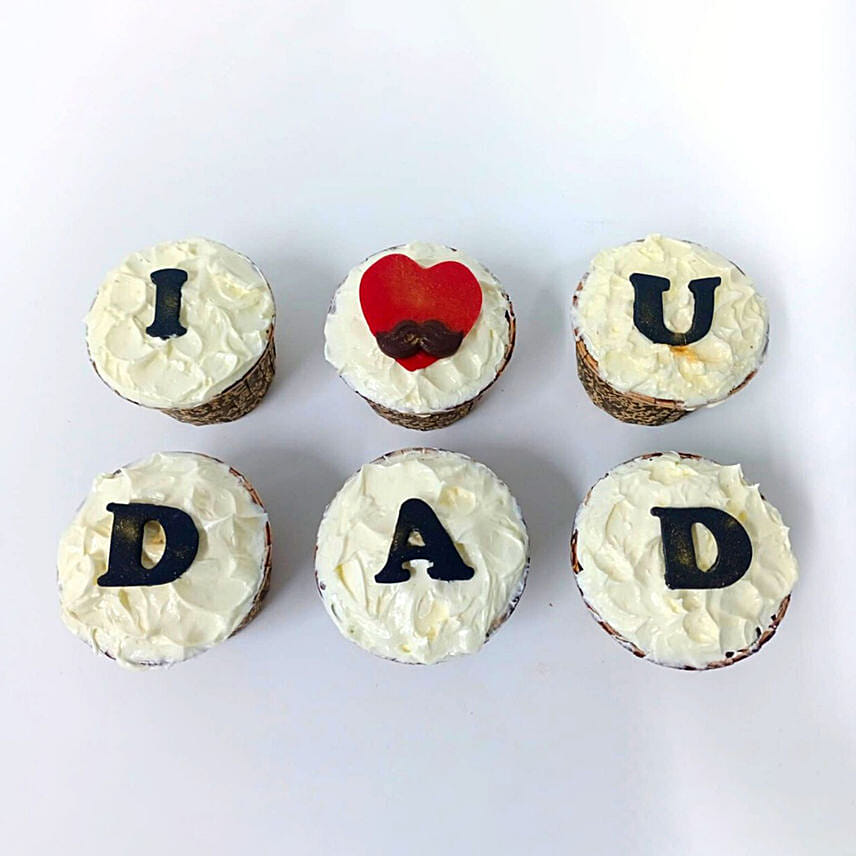 Quit your hunt for last-minute Father's Day gift ideas by opting for this adorable cupcake because when you can get hold of nothing, cupcakes will always save you. Moreover, these are themed, so you get bonus points. Wuhoo!!
Radiant Tulips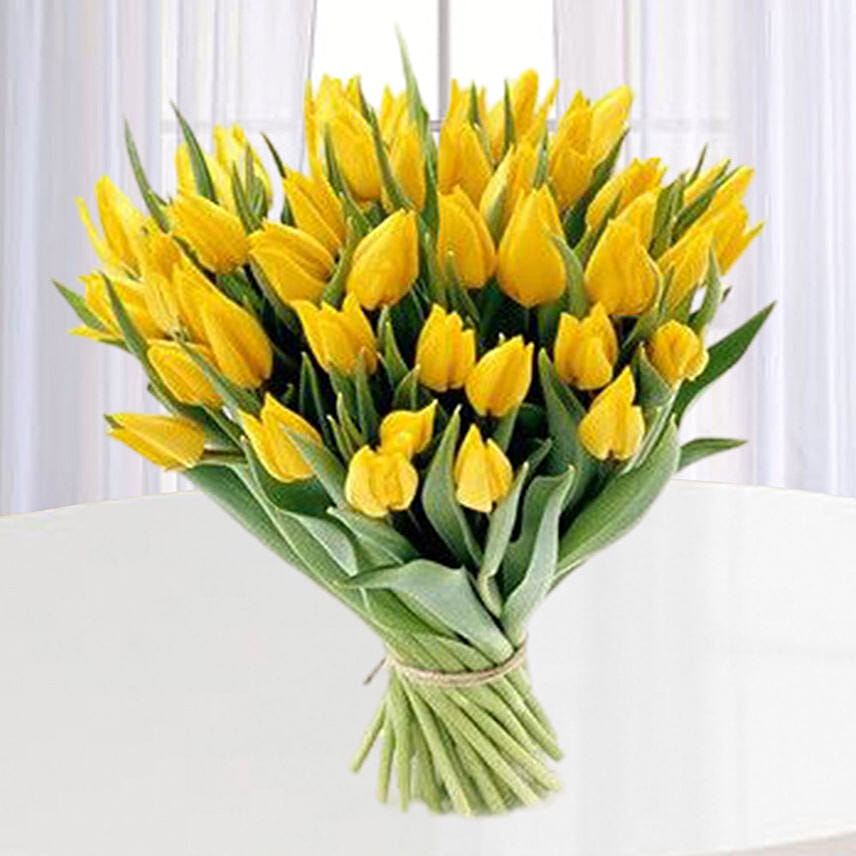 If you are going for cupcakes, remember you can make the gift idea for dad fancier by choosing a bouquet of tulips. Let the radiant tulips brighten his mood, day, and living room as his senses take a beautiful ride. A two-in-one gift. Genius! 
Body Care Kit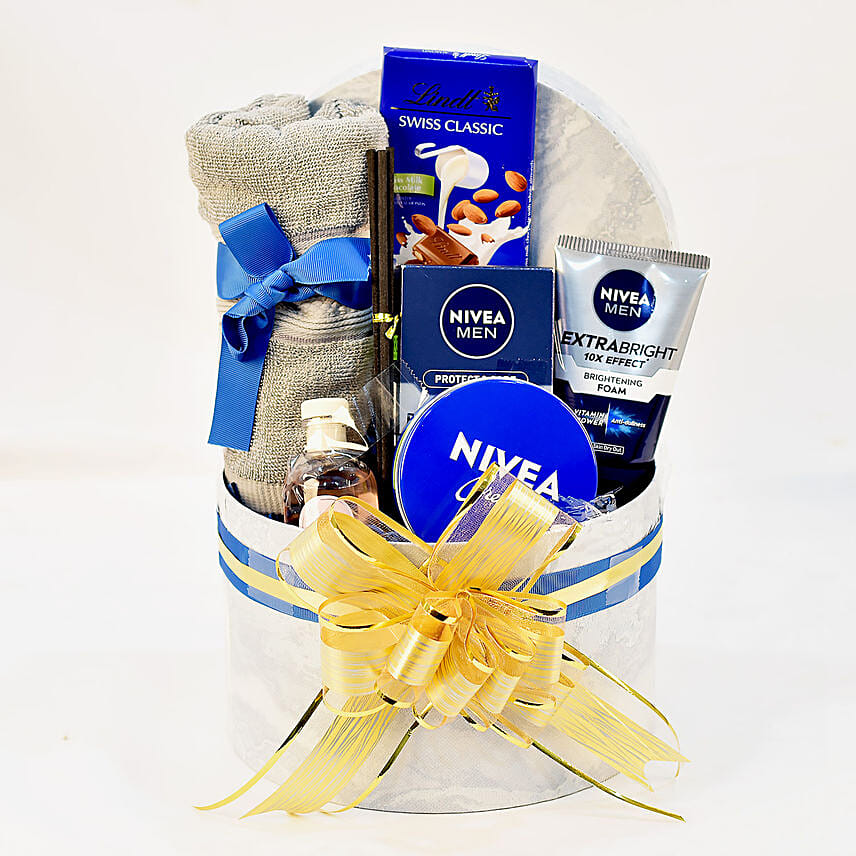 If you are searching for impressive last-minute Father's Day gifts online, look no further, because this body care kit is it. With creams, body washes, towels, and swiss chocolate, you can finally convince your dad to have some me-time. 
Luxury CK Perfume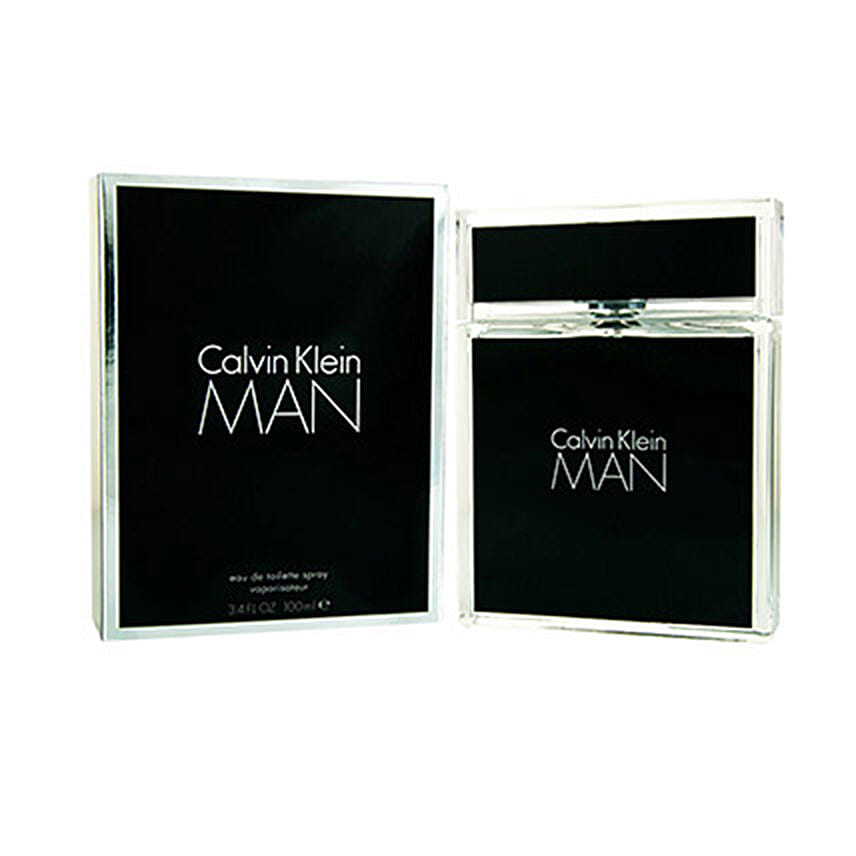 Just because you are buying a present at the eleventh hour, it does not mean it can't be luxurious. This Calvin Klein perfume for men will never make your dad suspect it as a last-second gift, thus making you a thoughtful and big-hearted child. (wink)
Health is Wealth Basket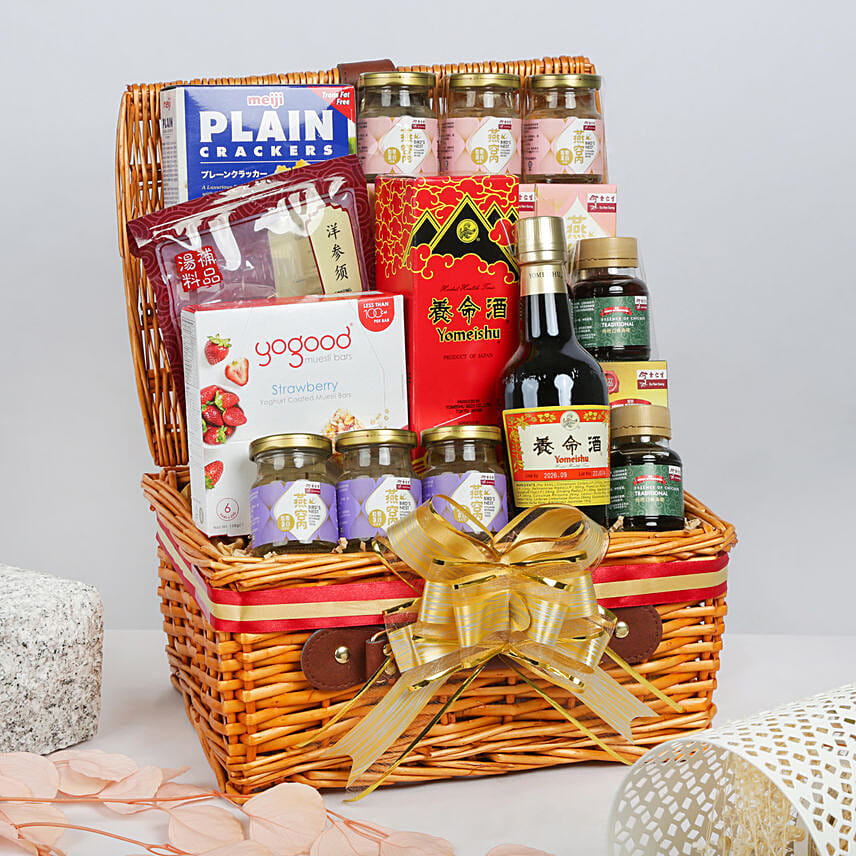 While we have dads who love to binge on junk, we also have fathers who care a little too much about their health and insist others do the same. Therefore, this health basket containing muesli bars, tonics, and many more items is one of the most appropriate last-minute Father's Day gifts that will bring his health geek to action. 
Designer Cake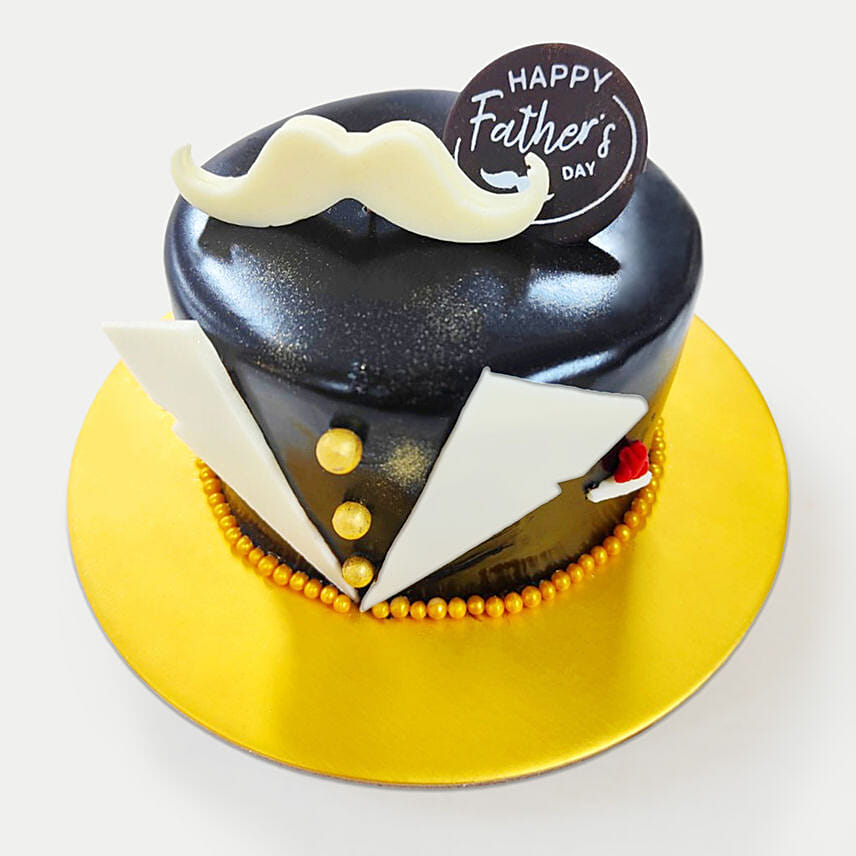 Are you planning on celebrating this day without a cake? This is blasphemy! Well, not really, but we are not happy about it, and nor will your dad be. Get this cute dad-themed chocolate mousse with a little moustache and collars for an overdose of sweetness. 
Amazing Dad Mug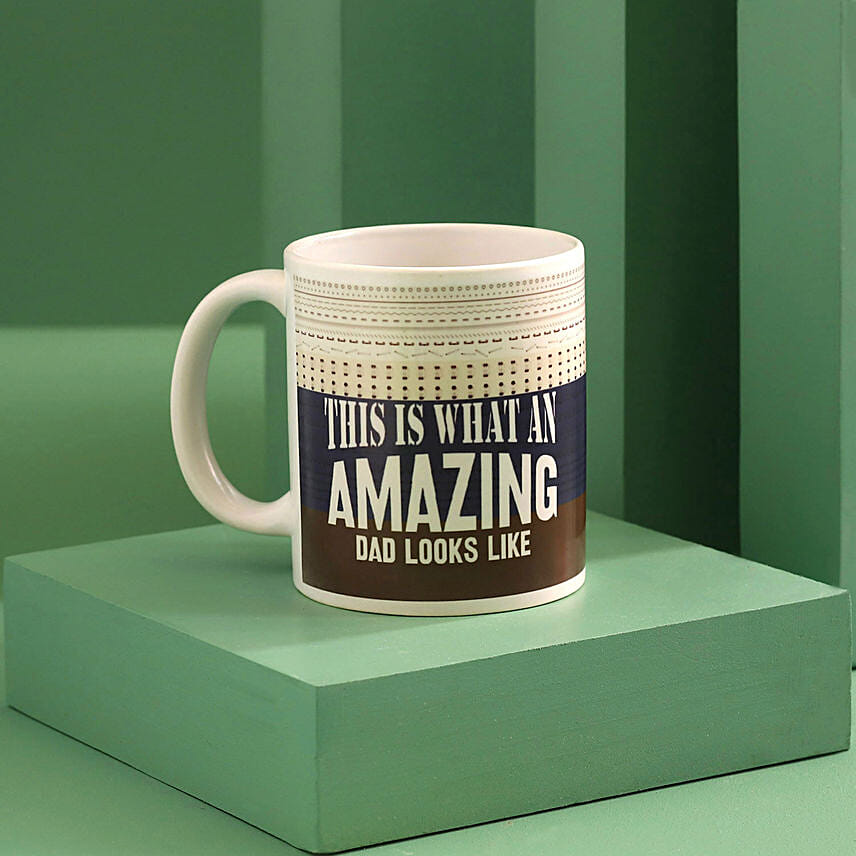 You know it, but does he? Let this day be about praising your dad for all he has done and affirming how incredible he is with an amazing dad mug. After all, he is nothing short of exemplary! Also, this is one of those last-minute Father's Day gifts ideas that'll not make your dad raise his eyebrows. So, it's a win-win. 
Corona Barrel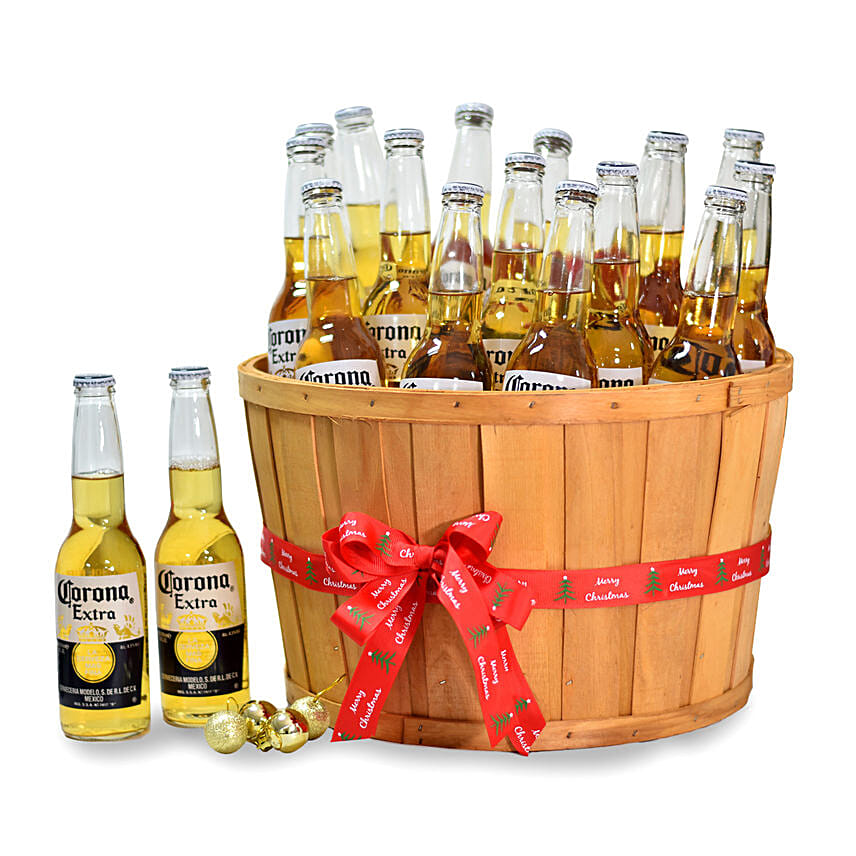 Where are all the beer dads at? This Corona beer barrel is just the gift that will not only make him leap out of his seat; but also stunned. It is every beer lover's dream! Also, this barrel gives off Pirates of the Caribbean vibes, thus making it even more enjoyable. 
Wish Tree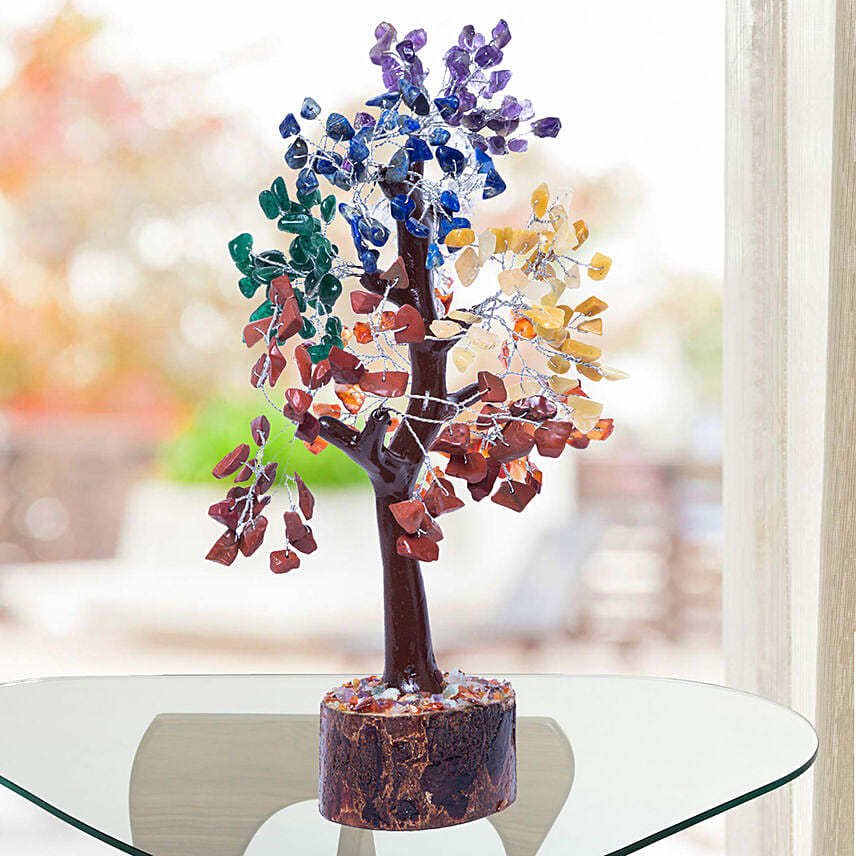 Last but not the least on the list of last-minute Father's Day gifts ideas is a wish tree. If you want to strike an emotional and thoughtful chord, this five chakra wish tree representing the circle of life and prosperity is just what your father should have sitting in his office or a cosy corner at home.