Families are always complicated, and when it comes to festivals, things can escalate quickly. So, the best way to celebrate and enjoy the festivities is by checking off everything, starting from Chinese New Year gifts for family members. 
Finding the right, appropriate and thoughtful gift is not easy, but we have done most of the work for you. With a lovely curated list of 10 meaningful Chinese New Year gifts for your fam-bam, you can make wonderful memories. 
Orange Tree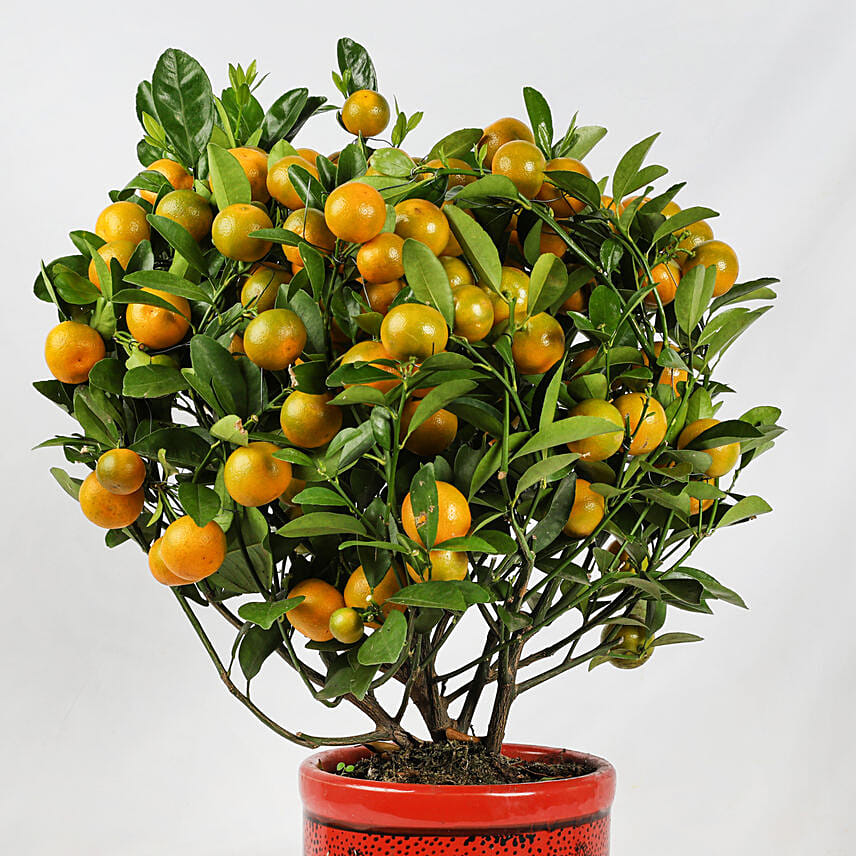 Start your Lunar New Year gift shopping with an orange tree. It is an absolute classic that will make your elders ecstatic. Also, it'll give you brownie points for sticking to your roots this festive season. 
Assorted Goodies Hamper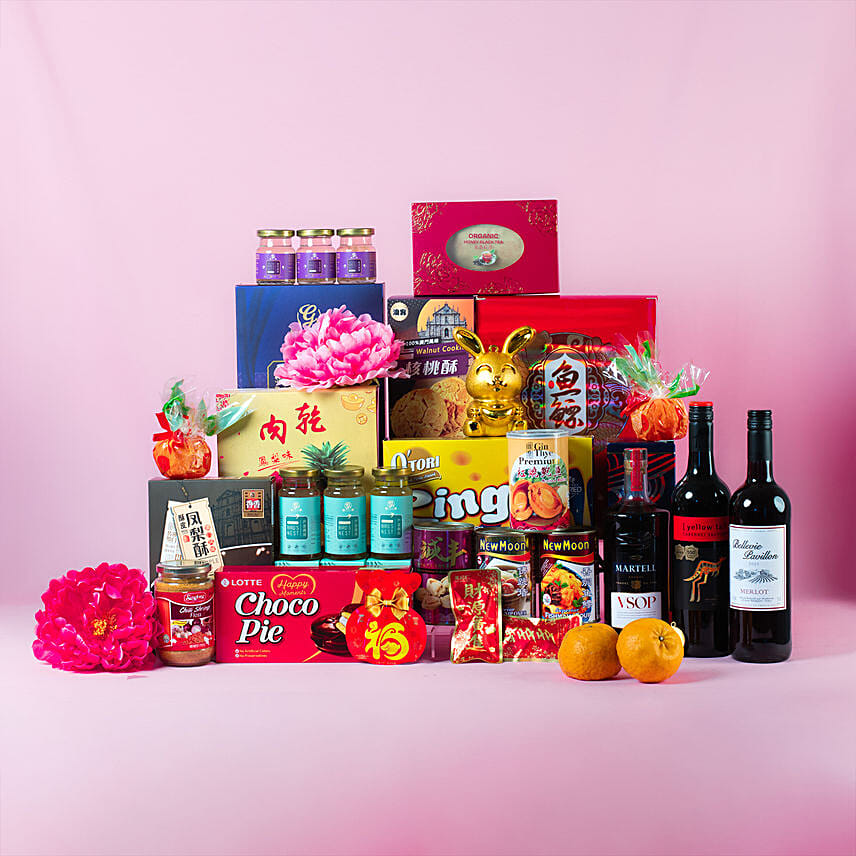 You say 'CNY', and we say 'hamper'! This year, like all the previous ones, assorted goodies hampers are the 'it' thing because they are filled with delectable snacks and fine wine. See, your mouth is already watering.
Keuh Bangkit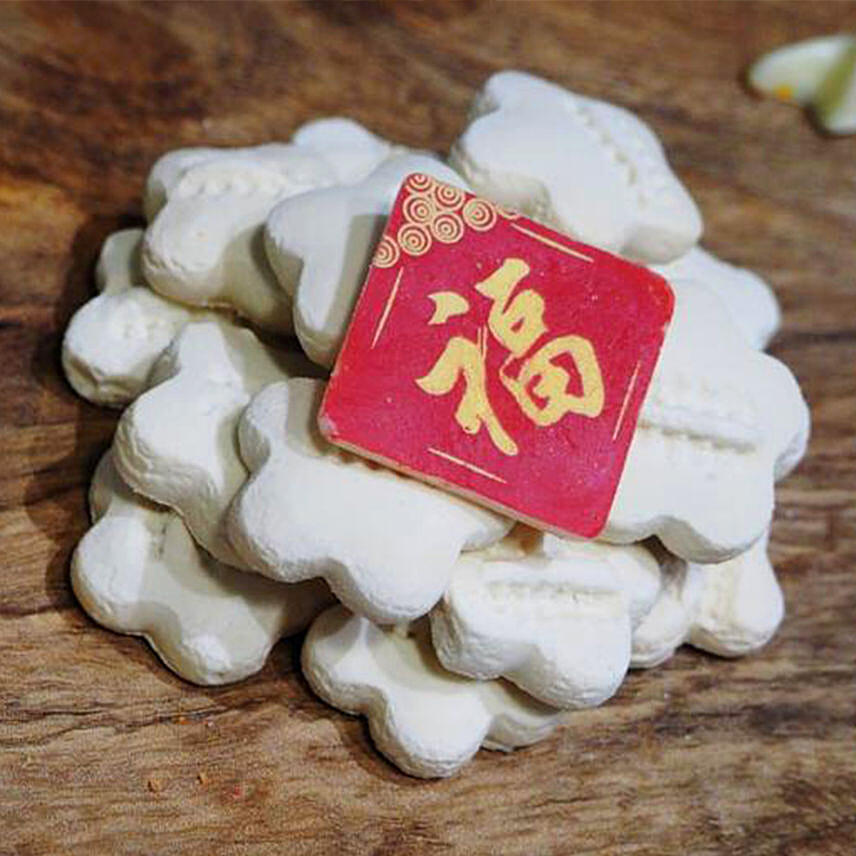 Do you have nieces and nephews? While a generous red packet is customary, you can switch up the Chinese New Year gifts experience with a box of Kueh Bangkit. After all, children love sweets, especially at festivals. 
Lucky Bamboo Plant
Check off your long list of relatives by opting for a beautiful lucky bamboo plant. We all know how significant and auspicious this plant is, so gifting one for the new year will make you their favourite gifter.
Year of the Rabbit Mug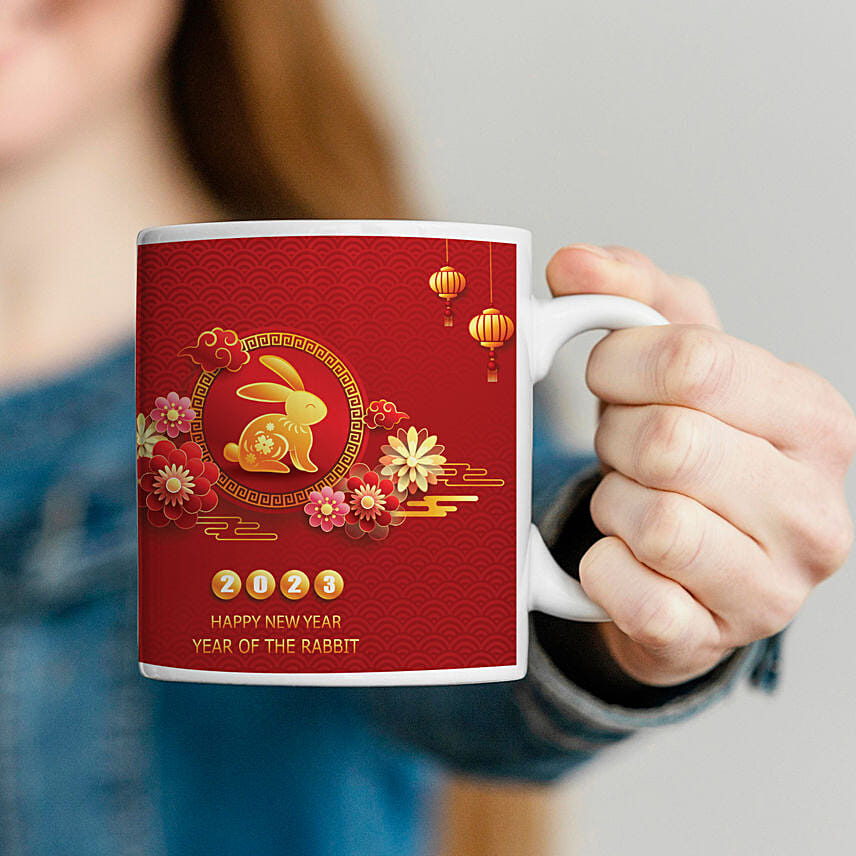 Did you gift tea baskets or coffee hampers last year? This time, play with your Chinese New Year gifts for family members by giving the same person a mug. A festive-themed mug for their tea/coffee will bring you in their good books.
Orchids with Oranges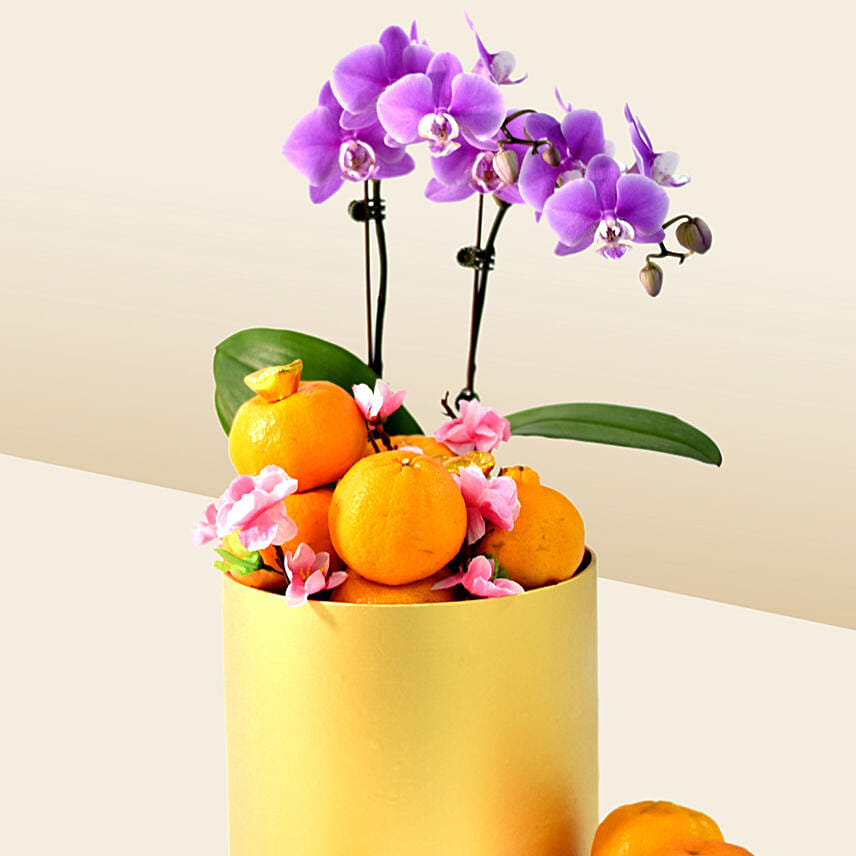 Do you have that one relative for whom you can never decide what to buy? It is time to clarify all the confusion by getting an elegant vase of timeless orchids with bright oranges. 
Gourmet Gift Basket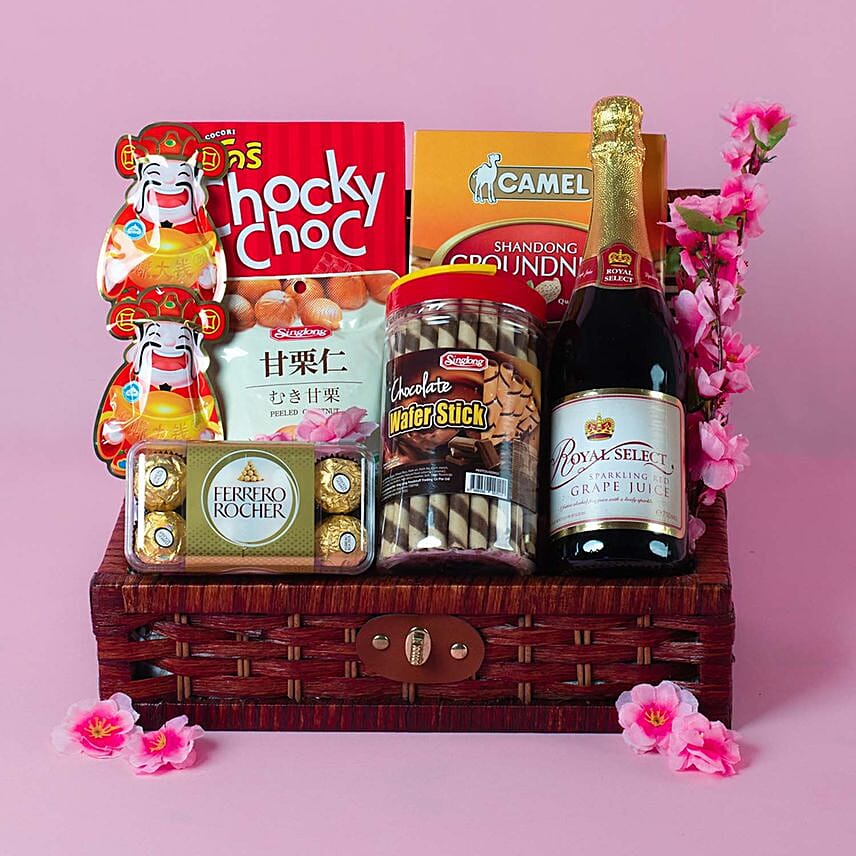 While gift baskets are one of the most common and expensive Chinese New Year gifts for family and relatives, you can opt for something affordable. This Chinese New Year hamper is pocket-friendly and about spreading good vibes. Yay!
Floral Arrangement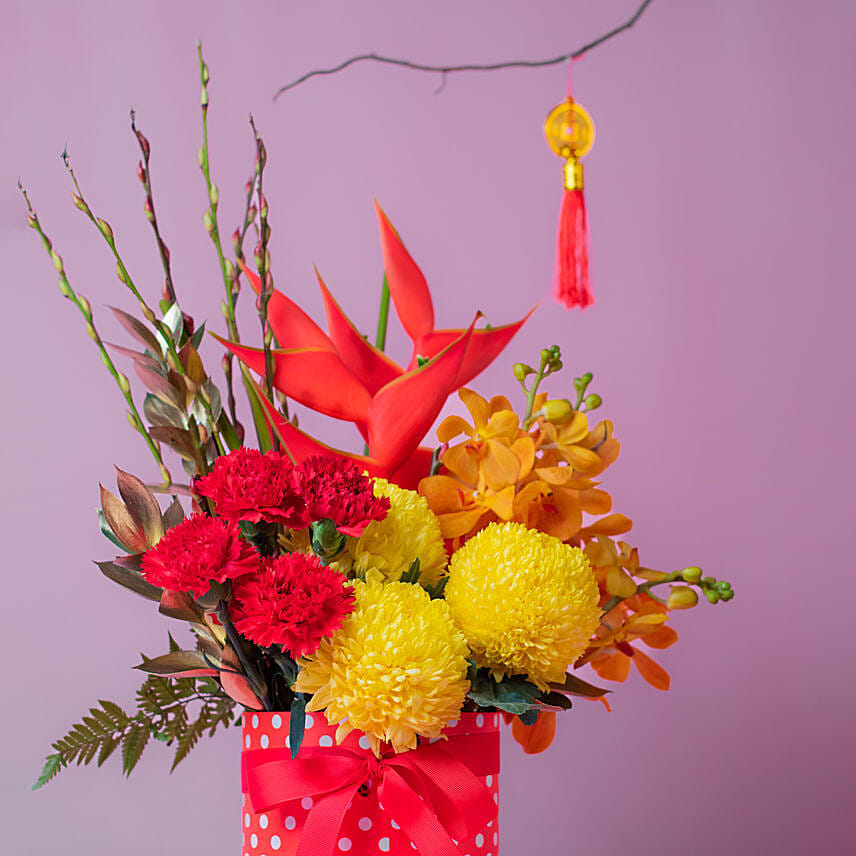 How could we forget about flowers? They are pretty, mesmerising and a mood booster. That's why this particular arrangement of carnations, mokaras and heliconias is the perfect Lunar New Year gift for your beloved. 
Mandarin & Chocolates Basket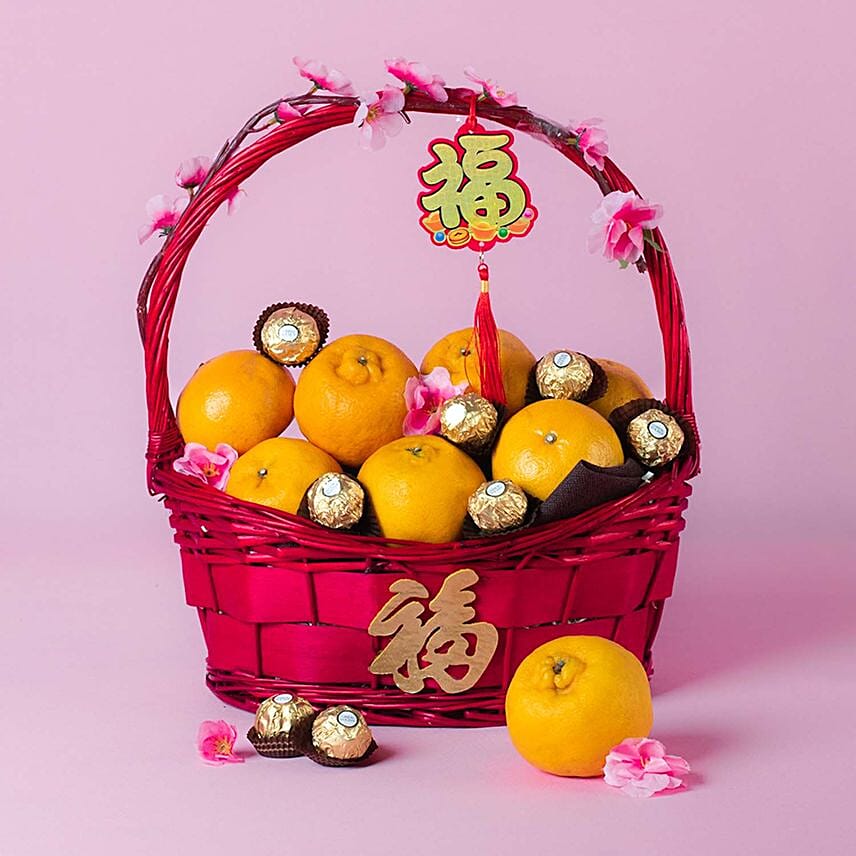 If you want something less fancy yet culturally-appropriate, a basket with oranges garnished with a few chocolates is just the thing. It is one of the simplest yet most meaningful Chinese New Year gifts for family members. 
New Year Wish Cushion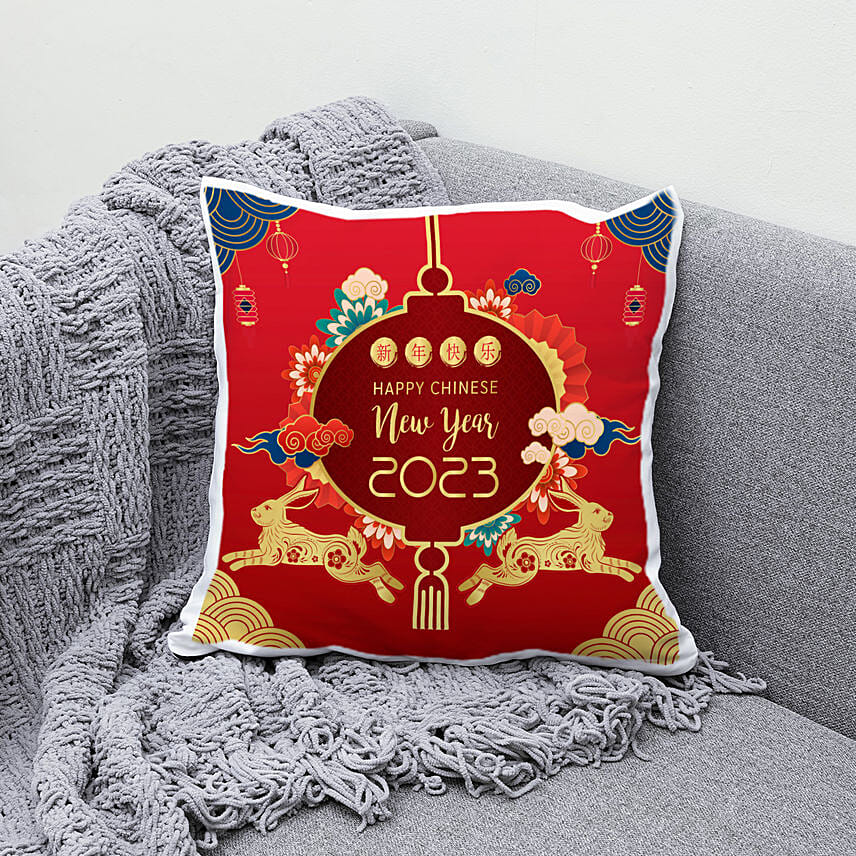 Does your uncle's back always pain? Or do you have an aunt who likes to decorate her living room with cushions? Either way, it is time for you to surprise them with comfort. Thus, a cushion that exudes all the CNY vibes. 
With these Lunar New Year gifts ideas you can have a fantastic celebration!