Winter or summer, festival or no festival- the one thing that will always remain constant is flowers. They are nature's everlasting beauty that helps us express ourselves better and feel deeper. Therefore, this sparkly holiday season, we have curated a list of 10 mesmerising Christmas flower arrangements that will heighten your vibes and happiness. 
So, while Christmas poinsettia flowers are a traditional gifting and decorating option, you can dip your toes in a few more for a merry holiday. 
Snowman Flowers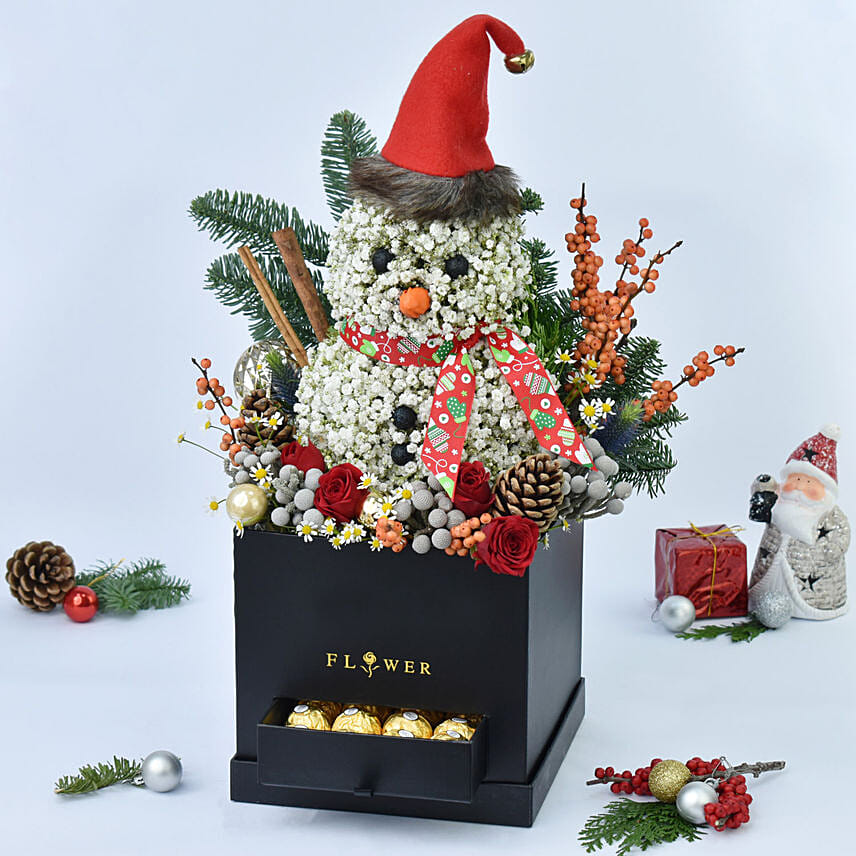 Bring on the décor game with Xmas flowers that leave everyone in awe. This adorable yet magnificent Snowman flower arrangement will give your home an extra cosy feel during the festive season. 
Paint the Town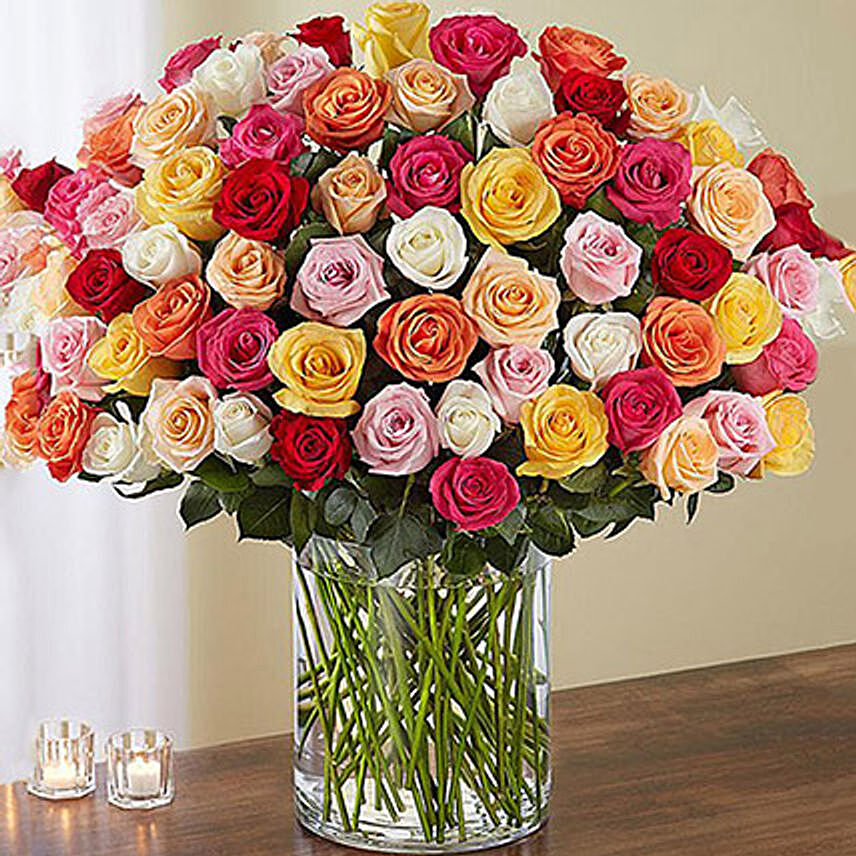 You're not a theme person? No problem, because we have just the Christmas flower arrangements for you. A bouquet or vase filled with vibrant roses is both a step towards a romance with your partner and a way to stand out amongst the red and whites. 
Red Christmas Bouquet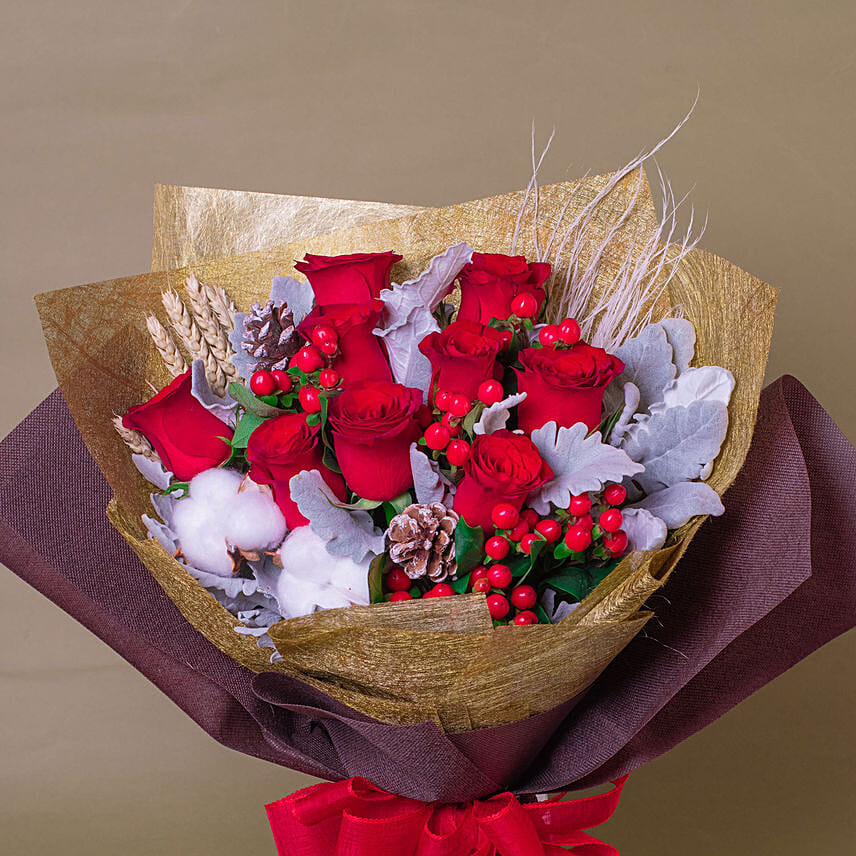 Whether you like your decorations to be typical or different, this red Christmas flower bouquet is a dream come true. It looks like it has come out of a storybook and will undoubtedly give an exact look to your home. From red roses to cotton flowers, everything screams Merry Xmas!
White Beauty Bouquet
Take a classy route for gifting with regal white Christmas flower arrangements. The ever-beautiful white roses and anthuriums, along with a dash of green and red, make this bouquet breathtaking.
Shimmer it up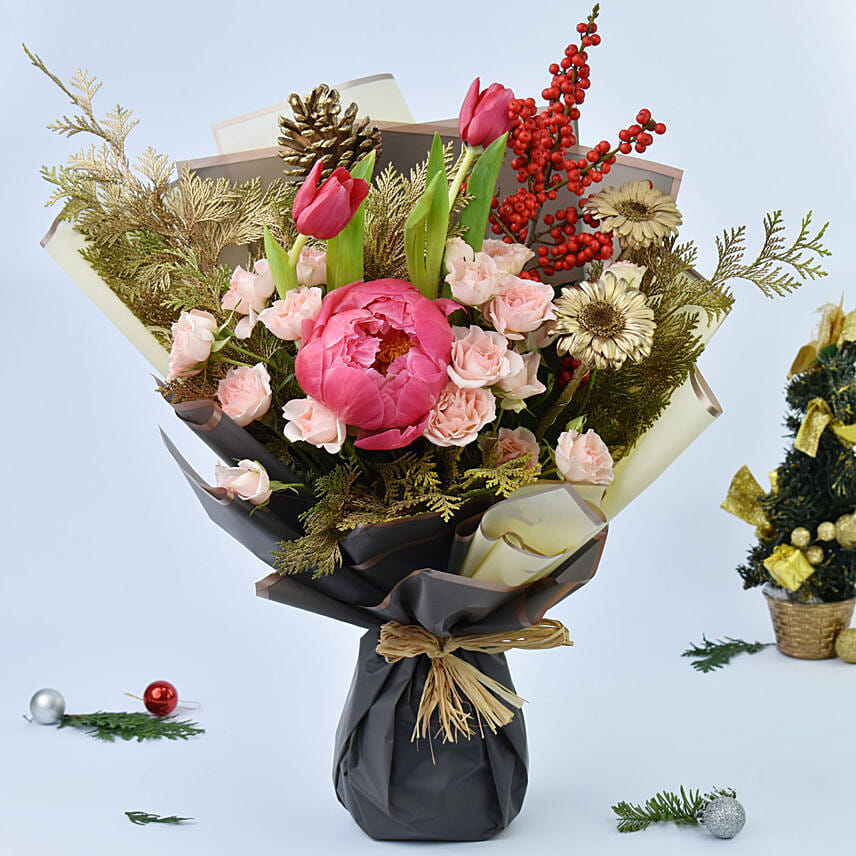 Do you want Christmas flower arrangements unlike any other? We've got you covered! This little bouquet can singlehandedly bring the brightest smile on the grumpiest person's face, uplift any room within seconds and bring colour to your day. With peonies, roses, tulips, gerberas and foliage, this Xmas flower bouquet is truly remarkable.  
Soft Elegance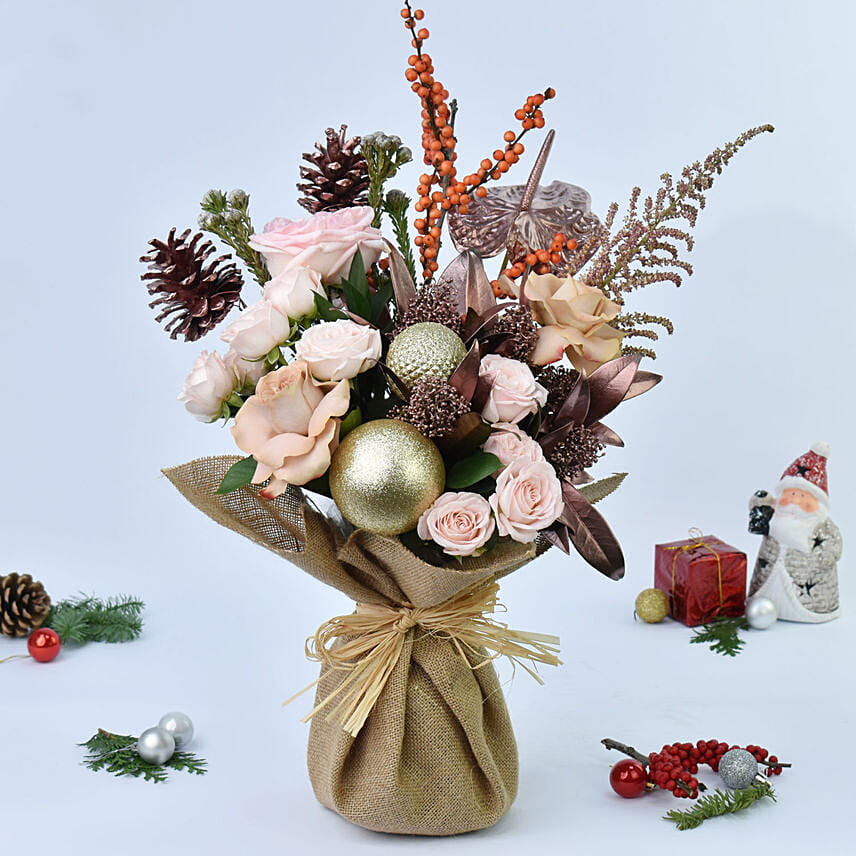 Come Christmas, the cost of flowers shoots up. Leading to simple baskets also becoming costly, but not this one. The soft elegance of this bouquet, along with its reasonable price makes it the perfect Xmas gift for your loved ones and yourself.  
Adorableness Personified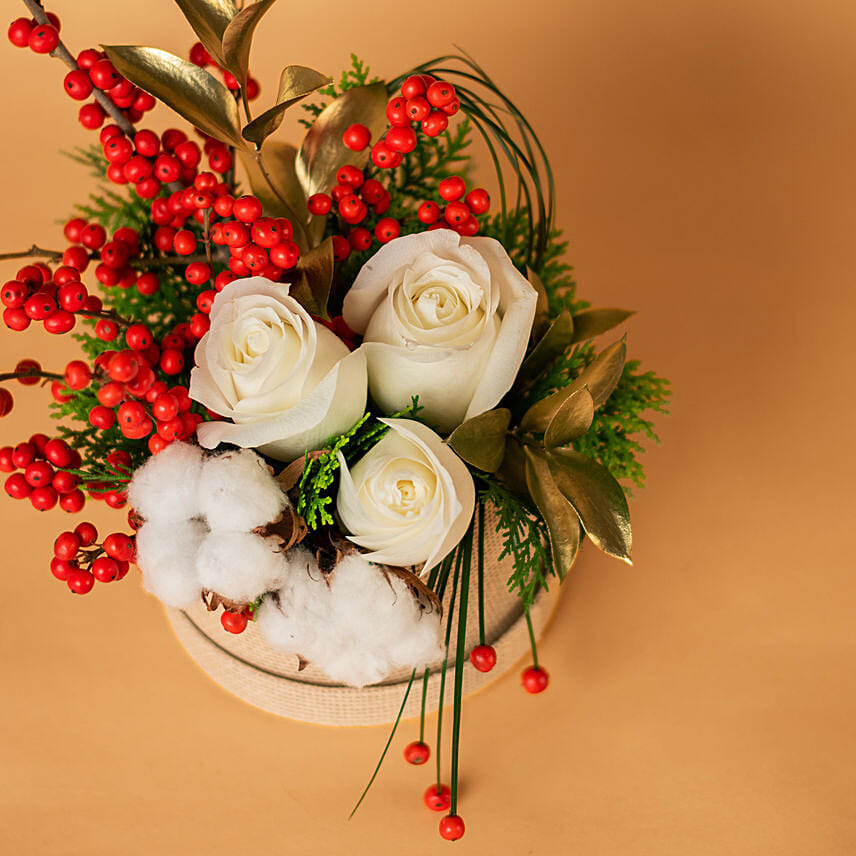 Have you ever seen Christmas flower arrangements so cute that it makes you go crazy? Well, this one most certainly will. The tiny snow-white roses and cotton flowers paired with bright red cherries make it irresistible. 
Colour me Red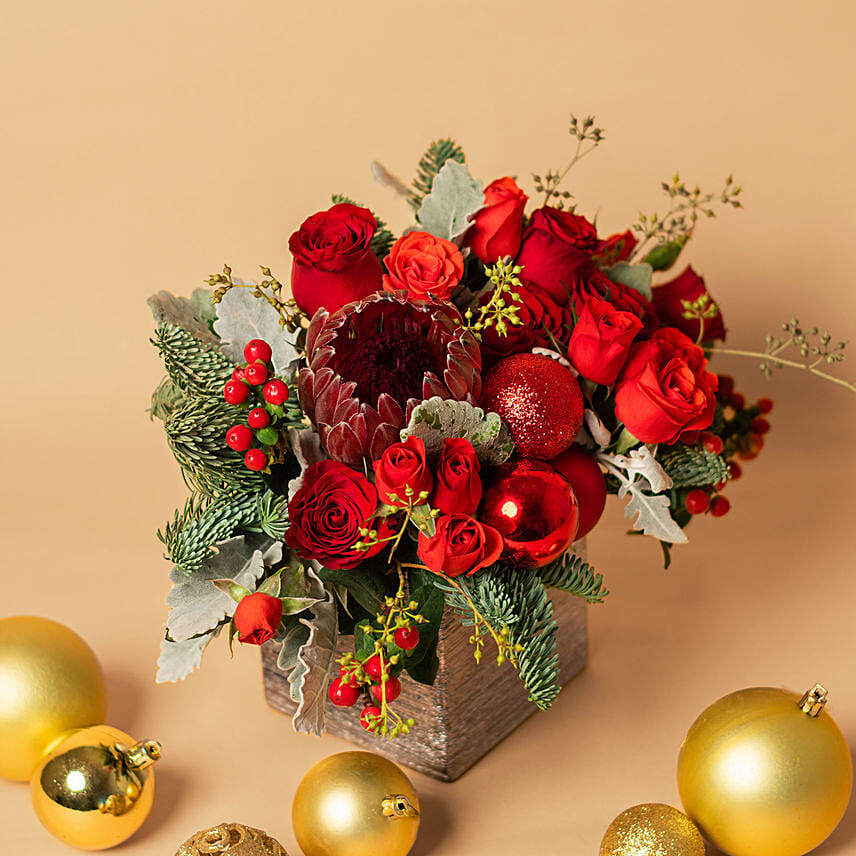 If red is your colour, this Xmas flower vase is your gift. Brimming with red roses, cherries, confetti balls and everything else, this is the perfect décor for those who like to have it loud. 
Offbeat Vibes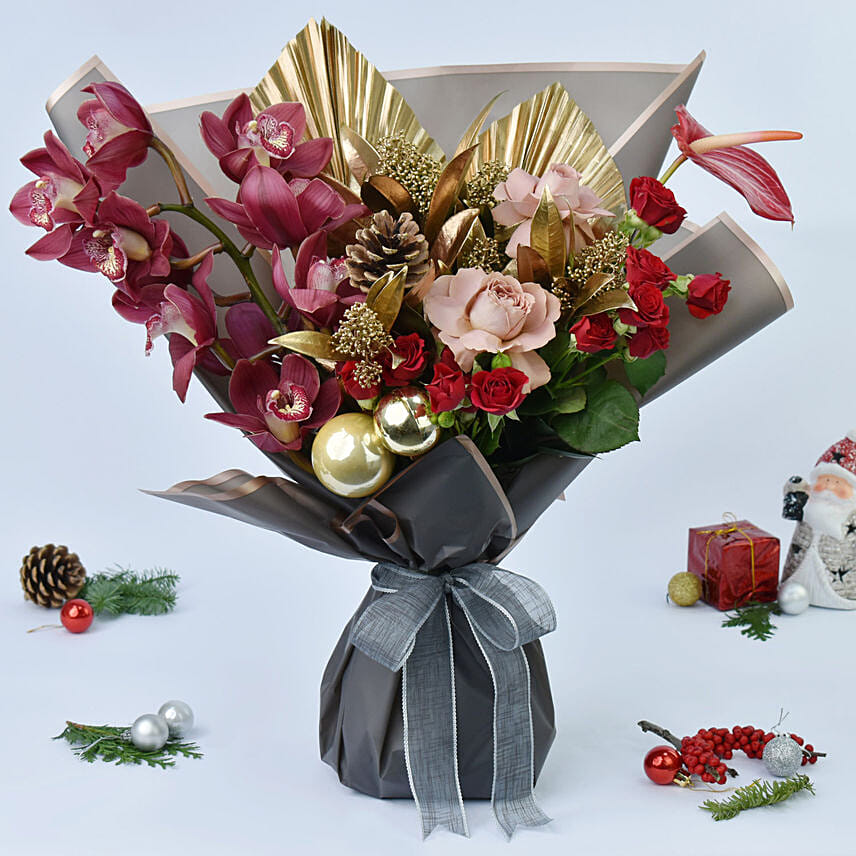 Do you like minimal designs and decorations? If so, this bouquet is for you, as it doesn't have your usual Xmas flowers, but instead cymbidiums and anthuriums. Therefore, giving other Christmas flower arrangements a run for their beauty (wink). 
Graceful Dry Bouquet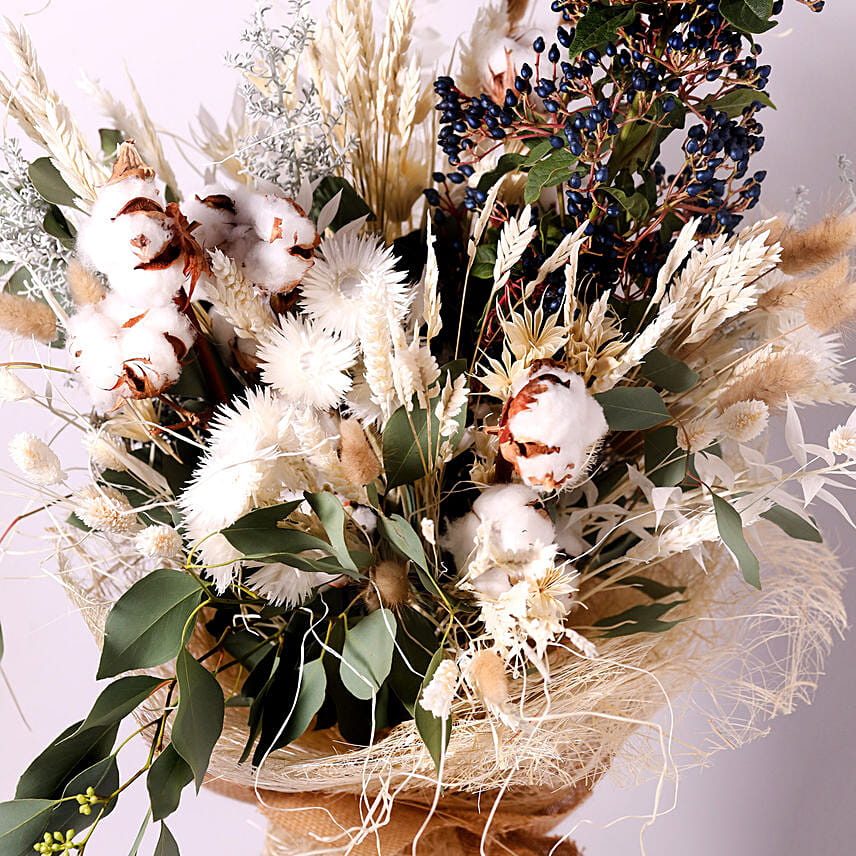 Lastly, we have a superbly stunning arrangement filled with dry and cotton flowers. The nude and brown shades with dashes of green give it a lovely boho look.