Did You Forget Your Anniversary Again?
There are certain very special occasions and days which cannot be forgotten and they would definitely be the Birthdays, Anniversary. The anniversary is always a special day for couples. On this particular day, the couple shares their heartfelt feelings and have the most intimate time.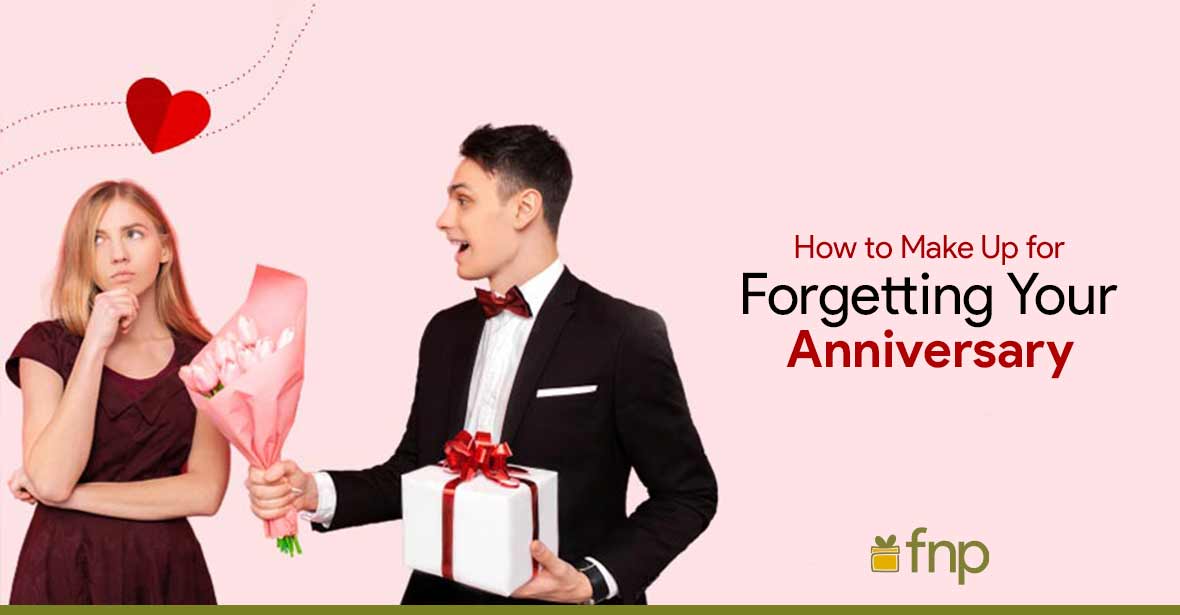 Nowadays life has become so hectic and fast that couples often don't find sufficient time to spend with each other. Sometimes in their busy schedule, they become forgetful and they even forget their anniversary. But this simple forgetfulness can be a matter of sadness for their other half. In general, people don't forget their anniversary. But when forgotten, it would definitely hurt the other person. Emotions would be difficult to express and would surely have an impact on their level of happiness on that particular day.
Keep in mind that forgetting the anniversary doesn't mean that your partner doesn't love you or care about you. However, there are certain ways and means to overcome the problem of forgetting your anniversary. Small efforts and gestures matter a lot. If in any case you ever forget to wish your better half on your anniversary, then the first and the foremost thing is to say sorry and send a heartfelt apology message. It holds a greater value than any other thing in the world.
We all are human beings and mistakes and errors tend to happen. The attitude of forgiveness can bring back the happy moments. People in general, are held up with a lot of work and stress due to which they might forget this important occasion.
The best thing that you can do when your better half has forgotten your anniversary date is to handle the situation calmly and steadily.
There are certain other things that you can do be followed to make your partner remember this joyous occasion. They can be reminded of this day without actually revealing the date and occasion. You can play your wedding CDs and pictures when your partner is around. Certain things can be done in a subtle way which will make your partner recall this special and important day. Pure relationships can always excuse these types of mistakes and another partner can always take the initiative of reminding the one who has forgotten it.
The anniversary is a very special day in couple's relationship and bond. The warmth, love, joy of sharing and caring can best be felt in this relationship and each and every anniversary helps to bring the lives closer and full of love as well as challenges which make their experience of togetherness sweeter and stronger.
However, by some sheer stroke of luck if you ever happen to have forgotten your anniversary, the best way you can make up for this miss is by buying a lovely anniversary gift for your partner. Buy them their favourite chocolates and roses or something that they will definitely cherish, so that you can say sorry and make them feel special at the same time, no matter if you're a day late.
Gifts ideas