Get Familiar with Some Unique Father's Day Traditions Around the World
Author:

Anushka

Published:

07th June, 2022
From teaching you how to ride your first bike to walking you down the aisle - a father plays a significant role in every child's life. Father's Day is just around the corner. People all around the world have different ways of celebrating this special day. While some throw a party, others spend time with their dad and reminisce. However, the way of celebrating this special day differs across the globe with regard to the time and way of celebrating. Get yourself familiar with some unique Father's Day traditions around the world here.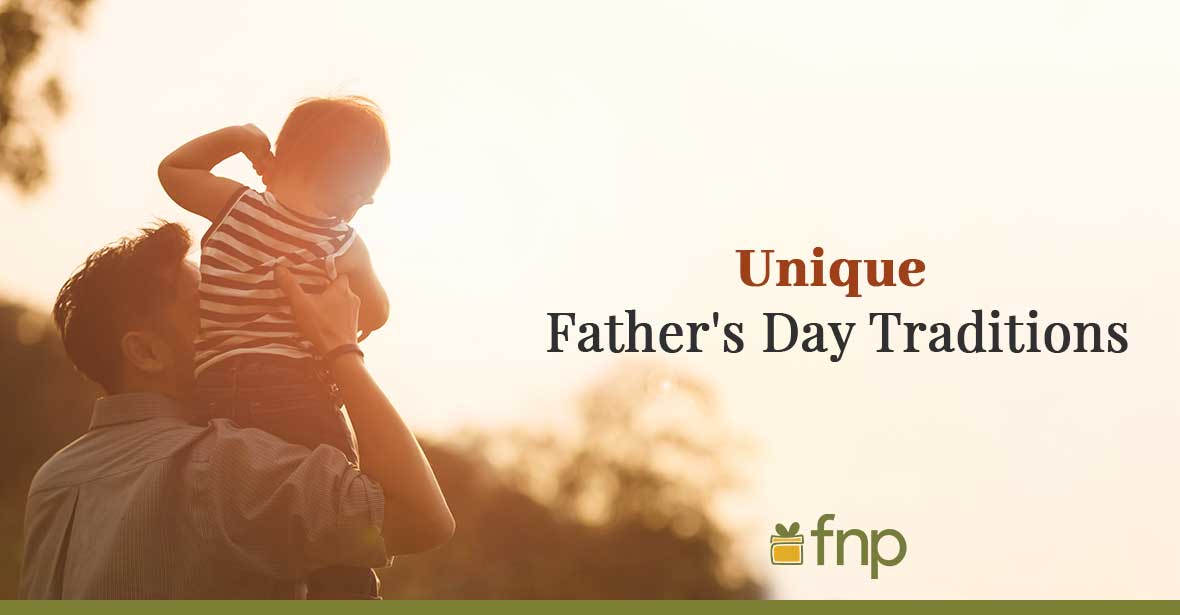 Germany
In Germany, Father's Day is known as Vatertag. The occasion falls on the 6th Sunday after Easter. On Father's Day, fathers get a day off from work, they go out, have a beer and enjoy themselves. They have fun with activities like pulling a wagon full of liquor/beers into the woods, park gatherings, pub tours and more.
Mexico
On the occasion of Father's day, Mexico organises a traditional race known as Carrera Dia Del Padre. The race is then followed by a party. Also, there is a tradition of celebrating dads and expressing love via Father's Day gifts.
Brazil
Father's Day is known as Dia Do Pais in Brazil. The story behind the name is to honour Saint Joachim; the patron of fathers and grandfathers. Much like all around the world, children present their fathers with unique Father's Day gifts. Schools organise special events, cultural programmes and ceremonies. Families go out on outings and enjoy themselves together.
Japan
Just like other countries, Japan has a unique way of celebrating dads. And their Father's Day celebrations are incomplete without a fish. On the day, delicacies made up of crabs and prawns found their way to the dining table. Children serve beer to their dads. Also, the most preferred Father's Day gift is cologne.
India
India celebrates Father's Day with a lot of pomp and show. Children often gift their fathers a greeting card and a bouquet as a means to display affection. Several schools and institutes organise programmes on Father's Day to inspire kids to show respect to their dad and reciprocate their love. Furthermore, going out, dining in a restaurant and spending time with dad are some of the activities that take place during the day.
Canada
Father's Day is not just limited to celebrating one's biological parent in Canada. Children wish all affectionate and influential males in their life a happy father's day.
Singapore
Singaporeans kick off the Father's Day celebrations in style. People celebrate the occasion by organising special events to honour their dad. It is common to give greeting cards, or thoughtful gifts, take them out to watch their favourite game, or simply enjoy a meal together either at home or a restaurant. Rest, there is no dearth of options when it comes to expressing love to dad and letting him know he is the real-life superhero.