Inexpensive Motivational Gifts for Employees
Author:

Priyanka

Published:

4th March, 2021
It's no secret that proper employee engagement leads to greater business results. An organisation that focuses on overworking its employees for bigger numbers every quarter will probably lose out on productivity and interest from their end in the long run. This is the same reason why more and more employees are turning to workplaces with significant perks and greater work-life balance.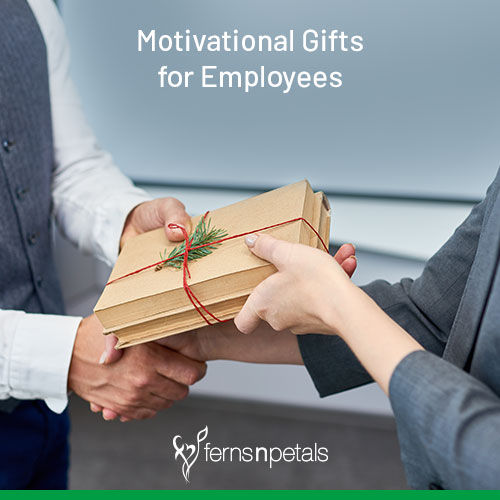 For an organisation, creating a brand value should go hand-in-hand with maintaining its employees' morale through the highs and lows of the company's course. It creates a culture that is stronger, loyal and engaged. But we understand that recognising their talent and hard work is not easy.
Refer to these motivational gifting ideas below that are inexpensive yet highly meaningful in a company setup. You can always check for your brand or employee personalisation on these gifts for a more distinctive touch.
1) A motivational/biographical book
Rewarding an employee with a book that motivates them to be a better version of themselves, both in and out of the workplace, will be always a hit. You could also find out a person/celebrity that motivates them and gift him/her their autobiography.
2) Online Yoga Classes
As an organisation, this would not only be a step towards recognising their efforts but at the same time, will also let your employees know that you care for their health. Because the class would be on a call, it'll give them the extra comfort of taking it whenever they want.
3) Plan an offsite at least once a year
If your budget allows, planning a group outing will definitely be a step towards boosting the morale of the employees. It'll be an opportunity for the group to bond, let go of work responsibilities for a few days and share similar experiences with each other.
4) Gift Vouchers
These can be especially helpful when you're not particularly sure what to gift your employees, or you're not aware of their likes and dislikes. The most favourable part of this gifting option is that these vouchers allow them to explore options that sync with their interests. These can be given out as part of your monthly rewards and recognition cycle (RnR cycle) or simply just for outperforming their targets.
5) Travel Accessories
What is one way to ask your employees to take a break without explicitly saying it? Gifting them travel accessories will do the trick. Get them a travel hamper with personalised passport covers, travel chargers and funky water bottles to inspire them to spend some time beyond the office doors and come back refreshed. A work environment must be able to appreciate the hard work of employees from time to time. Celebrate the little victories. It'll help keep the energy levels up and even attract a hardworking workforce for the future.