Personalised Gift Ideas for your 1st Anniversary
Author:

Anushka

Published:

28th September, 2021
365 days & counting…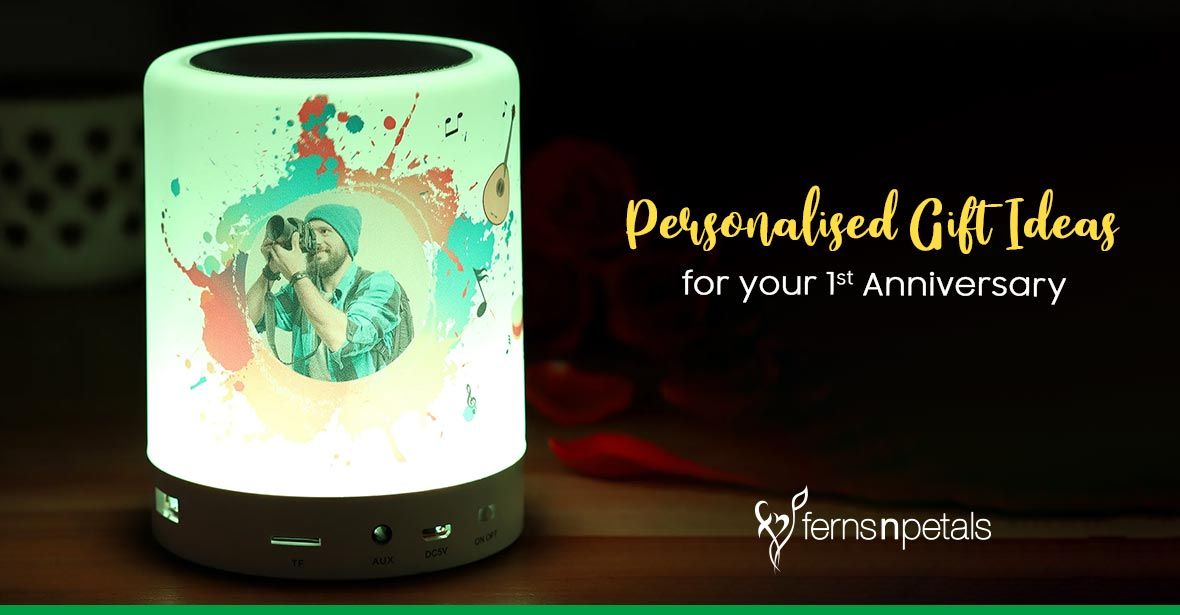 There's nothing more romantic than reminiscing about the day you made forever vows with your loved one. That particular day holds a special place in one's heart because it marks the beginning of a wonderful journey together. Doesn't matter if you are celebrating the completion of one year of a relationship or first wedding anniversary - complement the occasion with a passionate anniversary gift that is as meaningful as the day.
1) Heart-shaped Roses Arrangement
The heart carries the strongest emotions of love. Express your heartfelt emotions and infinite love towards your partner with the beautiful arrangement of roses in a heart-shaped box. You can choose to personalise the box by choosing the flowers your partner loves the most.
2) Personalised LED Cushions
Hit the right chords with your loved one with a personalised LED cushion. You can customise the cushions and pillows with the picture of your partner and the text of your choice. It's a thoughtful gift that reminds your partner of you when they hug it, lie over it or simply enjoy a sound sleep.
3) Romantic Personalised Anniversary Video
Walk through the memory lane with this lovey-dovey personalised gift option. You can surprise your better half with a happy anniversary video that showcases your fondest memories and cherished moments - all in one place.
4) Personalised Caricature
Caricatures are a fun and unusual gift item that never fails to impress. Tickle your partner's funny bone and make him or her smile by turning a photo of your choice into a sketch.
5) Customised Blue LED Heart Balloons Lamp
Treat your sweetheart with a customised LED Heart balloons lamp that will take your partner's heart to cloud nine. You have a free hand in choosing the colour and message. Get in touch with us to know more about these options.
Take a cue from us and celebrate the love of your life with these best first-anniversary personalised gift ideas.