Stunning Hari Raya Puasa Decorations
Author:

Gurnika

Published:

8th Apr, 2021
Hari Raya, also known as Eid al-Fitr is commemorated by the Muslim community with utmost joy and enthusiasm. This day is celebrated after a dedicated fast during the month of Ramadan. Since the Hari Raya Puasa festival holds great significance, it is observed with great zest as people decorate their homes, follow customs and eat traditional foods.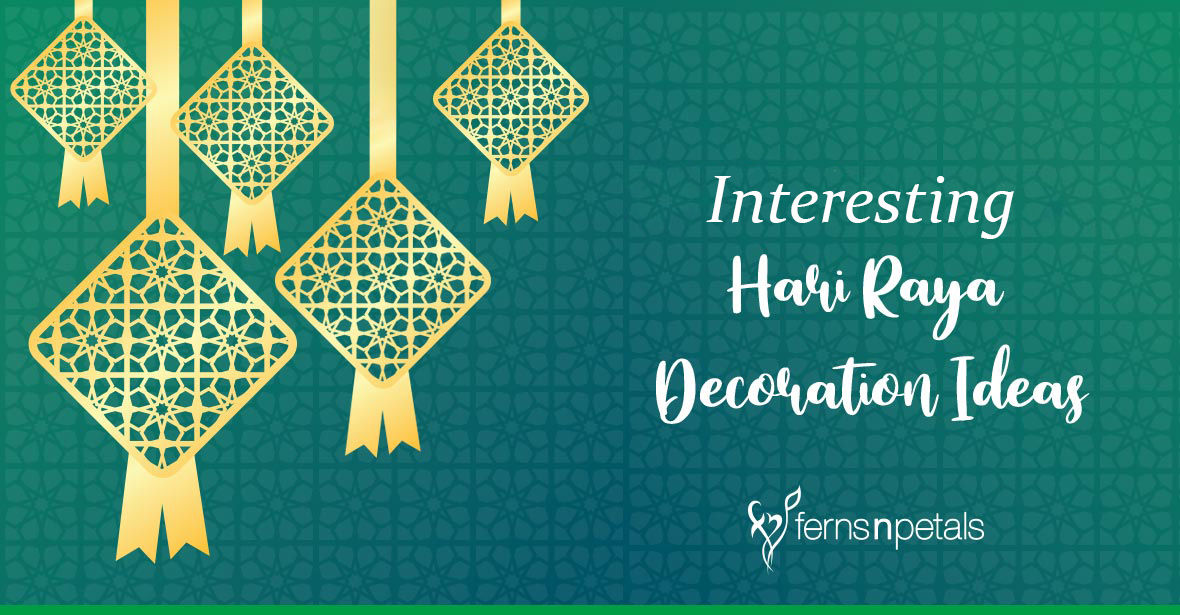 This year, adorn your home in rich and beautiful colours. Take a look at the list of some of these incredible Hari Raya decoration ideas that will make your home look brand new.
Colourful Fairy Lights
Get colourful fairy lights in blue, green, purple, red, pink and yellow hues. Set the fairy lights along the balcony railing or the main door of the house. You can also buy the multi-coloured flashing lights for a more lively look. Moreover, you can accentuate the decor even more by adding gorgeous Hari Raya flowers.
Removable Wall & Door Stickers
The best part of having removable stickers is that they can be removed without cursing any damage to the walls or doors. You get a vast collection of stickers available in different designs like a mosque, texts, candles and stars.
Bright Party Banner
What is a celebration without a fancy banner? Either get a 'Happy Eid' or 'Eid Mubarak' banner online or make it yourself and set them up on the main wall of your home. When guests enter the house, the bright party banner will be the first thing they see.
Pretty Ketaput Hangings
Ketaput is one of the most delicious dishes made during Hari Raya Puasa celebrations. However, it does not mean it can't be used as a decorative piece. Order plastic Ketaput hangings or make them on your own. To add charm to the house, hand them on the fan or at the entrance of room doors.
Vibrant Lanterns
Whether you are looking for Hari Raya decorations or not, lanterns will always be in style. They not only add charisma to the room decor but bring an antique look. You can place the lanterns on tables or hang them by hooks on the wall. Make sure to keep them lit at all times.
Magical Moon & Star Chandelier
Take your decor game a level higher by hanging a moon and star chandelier in your home. Whether you do a DIY or place an order, this magical chandelier will make your guests gasp in awe.
Best Wishes Tree
Do something interesting this Hari Raya festival like putting a best wishes tree in the house. Place real twigs in an opaque vase and hang paper leaves, stars, moons or any other shape from the twigs. Ask your guests to pen down their warm wishes before or after they leave.
Make this Eid al-Fitr memorable and grand by choosing from any of these stunning decoration ideas for your home.