Top 10 Breakup Party Ideas
Break up is really heart-rending and it requires much fun and excitement with your friends, to wash the grief away. First, you need to set your plans. Why are you throwing break up the party? To forget the painful moments and to enjoy your singlehood, right? Then your party plan must sound wow! Give your best to make your party cool and happening. Here are some really amazing ideas to have the best ever break up party.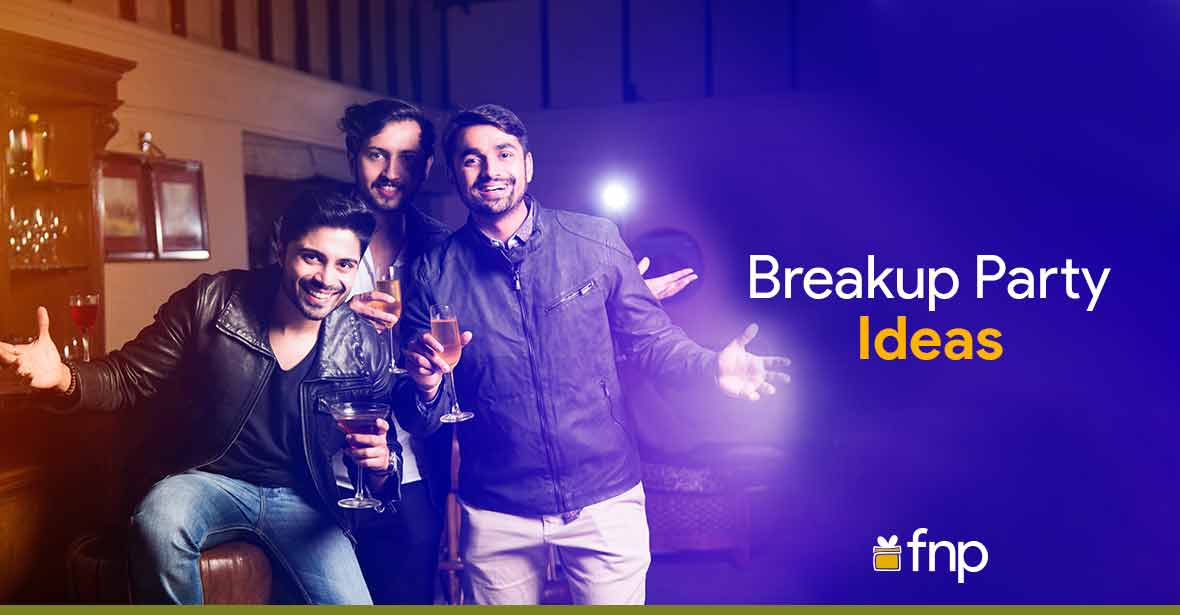 A unique decoration is needed: The decoration needs to be slightly different than the normal parties. Get some cool posters to hang on the walls. Posters should be all about you being 'single and ready to mingle'. Have some funny posters containing cheerful lines to brighten up the party place for you and your friends. Adorn your place with dazzling lights, flowers to create an energetic environment.
Invite ALL your friends: Do not miss a single friend whom you know. You may think it is wise to invite only a few you are close to but inviting all would boost the glory of the party and your self-confidence would be elevated. Do not be less confident due to your break up but uplift your confidence level and use this party to make new connections and new friends.
Loud music: Music can heal almost everything! So, have loud, electrifying music which would heal your wound and offer you relief from your mental agony. So, make a playlist of the best motivating energetic songs.
Party food: If it is a break up party, anything with chocolate is always a sure hit! So make sure that the menu contains at least few yummy chocolate dishes.
Host a programme: This is another effective idea to have an excellent party ever. Ask your friends to do some activities one by one; this could be really amazing. Any performance should be encouraged. A lovely dance performance preferably to hip hop beats and rhythmic songs with a rock guitar is sure to rock as background music.
Games can be arranged: Some popular games can be played with your friends to energize the party theme. Some funny question answer contests or such indoor games can be conducted to elevate the party standard. Don't forget 'truth or dare'!
Invite your parents: Do not forget to invite your parents to the party. Remember that in your happiness lies their happiness.
Homemade food: If the food is prepared by you and your friends then it could add a different taste to your party.
Theme based dress code: A fixed dress code based upon a theme is a wonderful party idea. Ask all your invitees to follow the particular dress code to bring in variation to your break up party.
An unexpected party venue: Instead of an enclosed area, you can throw your0 party up on the attic! You can choose your farmhouse or the roof top at your building could be a whacky idea!