Trendy and Unique Gift Ideas For The Plant Lovers of 2021
Author:

Priyanka

Published:

31st May, 2021
Looking for a gift for the plant lovers of the 21st century is easy. Their friends and family have a multitude of options to choose from, and the online world of gifting can facilitate the gift sourcing process even further. Here are a few trendy and unique gifting botany options for plant lovers of 2021: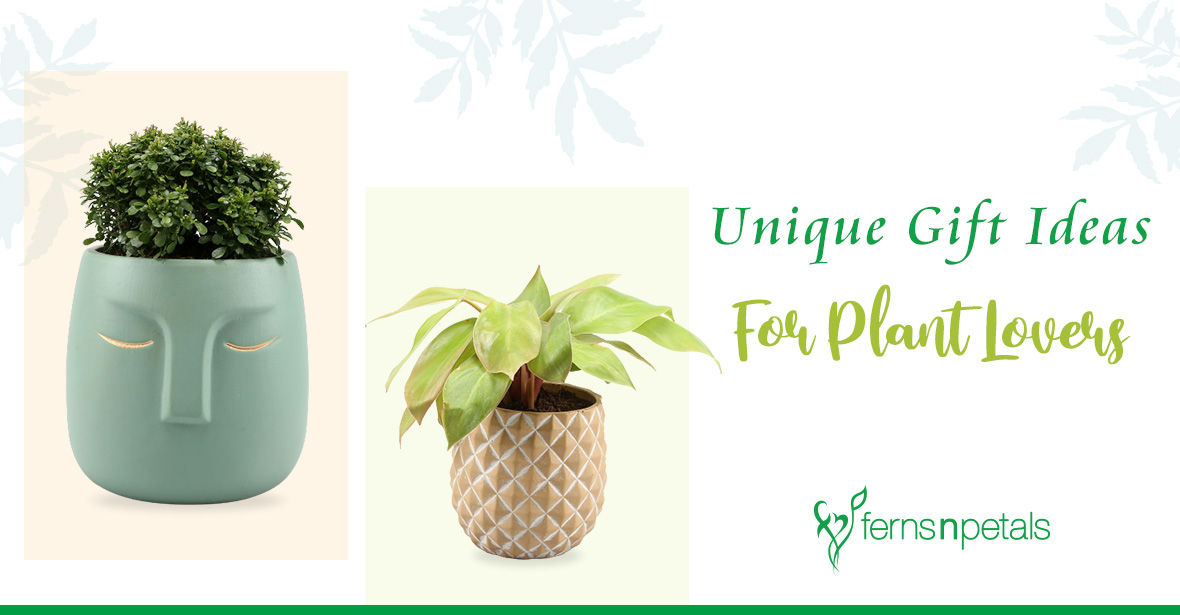 Egyptian Art Planters
Egyptian art planters can be a fantastic gifting option and a totally unique one as well. Egyptian art is famous for conveying the order and influence of natural elements in society. The reddish-brown colour in Egyptian paintings represents the colour of the flesh of the pharaohs and the yellow colour was symbolic of the women in the society. Green symbolised fertility and growth, whereas gold symbolised things larger than life, like the Sun. With such a beautiful concoction of colours, these would be the perfect kind of plants to go with any decor.
A Growing Candle
A growing calendar is a one-of-a-kind candle mostly made up of soy wax. They look like any other candle in the market, but surprise lies in the packaging. Once the candle has been burnt out, the packaging, including the container that the candle came in becomes the planter. The paper packaging surrounding the candle can be buried in some soil in the container since it'll have seeds that'll turn into plants.
Self-growing Plant Kits
Your friend might be a plant connoisseur, but the thrill of getting to experiment with a self-growing plant kit would still be unmatched. You can gift him/her a couple of different plant kits with exotic and non-exotic seeds to grow. You need not go to a nursery to buy them, they can be easily found online. Also, if they've never ventured into home gardening, this could be their chance.
Organic Potting Mixes
Everybody knows that the best kind of potting soil is the one made organically. And there are a few ways to get your hands on the best kind. Plant lovers would usually love to make their own potting mix, so you could send them some great potting mix recipes as a wellwisher. While doing your research, the trick is to find mixes with Sphagnum peat moss, Coir Fibre, Perlite, Vermiculite, Limestone and Sand. If you think sourcing these raw materials would be an issue, you can also order organic plant mixes online but make sure you read through the PH levels to make sure that it's good enough for the plants.
A Plant Subscription
Like a food subscription box, there are various online plant subscription services that offer exotic variants of different floral and non-floral plants from all over the world. They come with self-care tips and tricks, and therefore, it would be an excellent choice to grow, learn, and care for some really rare, non-generic plants.