50th Wedding Anniversary Gift Ideas
Anniversary is a special occasion and should be celebrated with full excitement. However, if it is your 50th anniversary then nothing can be more important than that. Having 50 glorious years of married life and celebrating the day is a wonderful feeling. It should be celebrated with utmost preparation and in a grand way. Gifts are very much important when you have completed 50 years of love and togetherness with each other.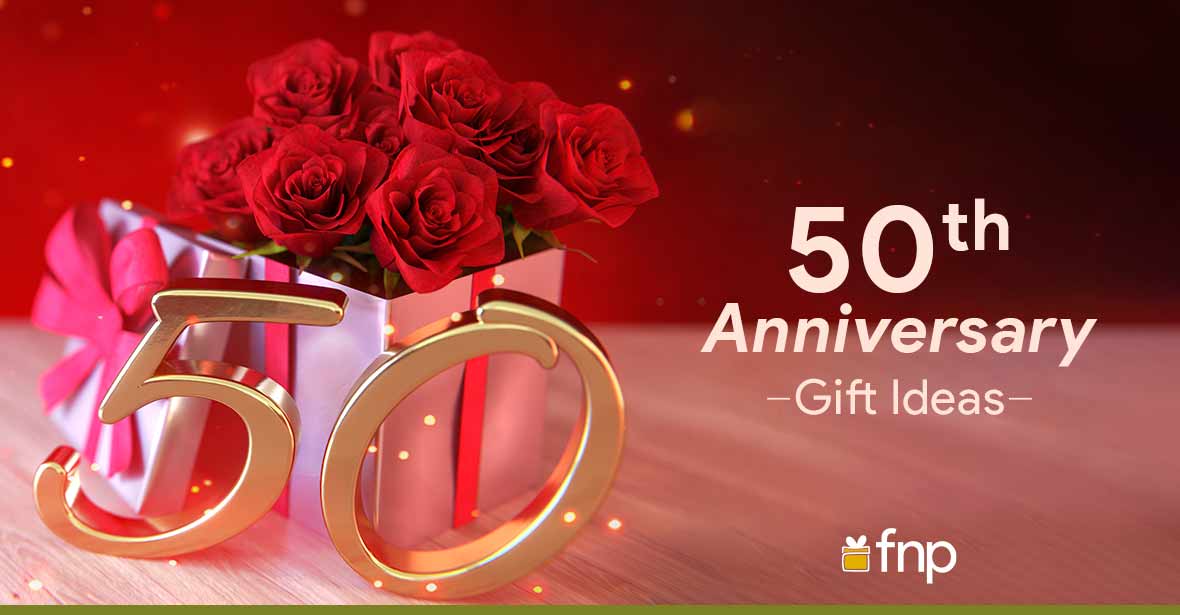 Make your special day even more special
Anniversary is no doubt the most important day for you as a couple and it surely calls for some special arrangements. For that you can buy the best gift for anniversary and can also look for anniversary gifts online. With a huge variety of gifts available you can choose the one that you like the most and can pleasantly surprise your partner. However,50th anniversary gifts should be really different from any ordinary gift and should be something really very special.
Special 50th anniversary gifts
Some of the best 50th anniversary gifts can be very easy to guess but it should be something that can make a lot of difference.
Diamond ring: When you have spent wonderful 50 years together, a diamond ring or say a solitaire is the best gift you can give to your partner. Diamonds signify glory and rock solid bonding that you share as a couple. Diamonds are the most prized possession for any person.
Gold jewelry: Women are really fond of gold jewelry and if you gift her a set then it will please her to no end. A gold ring for your husband is also an amazing idea to mark your 50 years of togetherness.
Watches: Nothing can beat the gifting idea of a classic watch on your 50th anniversary. This is indeed a very smart way to make him happy and feel loved.
Fragrances: Spread the fragrance of love with his or her favorite perfume or body mist and see them smiling and feeling content.
A customized photo frame: Start searching for the best picture of you two together as you may need to frame it in a vintage style and gift it to your partner. It will simple make them go awe.
Bouquet of flowers: Flowers are known to spread happiness and love all over the world. So, if you know the favorite flower of your partner then you can give them a huge bouquet and they will surely hug you tightly.
Chocolates: There is no person who doesn't love chocolates; no matter the age. A lovely bouquet of flowers and a chocolate cake, or just a box of chocolates can create wonders on your special day.
Any of these gifts for 50th anniversary can create the magic happen all over again. You can also look for more gifting ideas online to surprise your partner. You can also send a gift to your parents on their 50th wedding anniversary to let them know how much you value them.
Anniversary Gifts ideas