Why Do We Celebrate Global Day of Parents?
Author:

Rima Ghosh

Published:

22nd May, 2019
A recent survey almost startled everyone – it says that at least 15 million elderly people in India stay alone while in the USA, the figure is close to 46 million.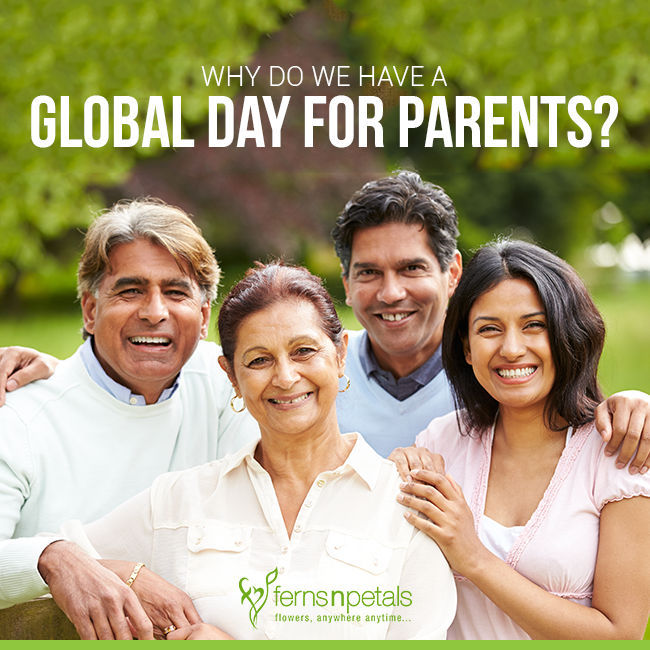 Interestingly, the date for the celebration of Global Day of Parents is 1st June. Parents are the ones who introduce a child to the world, nurture them, provide them with the best infrastructure for development, & never cease to care for them. So this day is all about making them feel special. However, has this thought ever occurred to you that why only a single day in a year is dedicated to parents? Don't they deserve the same attention all 365 days of the year? Has a child ever felt "left out" in the presence of parents? Then why parents are feeling "left out"? Why is it becoming so difficult to spend time with them? Why do we need a special day to tell them how loved and respected they are?
It is true that our world is going through a transition. In the pursuit of other overriding goals, an elderly parent is easily ignored and considered unimportant leading to a spurt in the number of old age homes across the world. In India, there is already a 70% rise in the number of old age homes and the figure is expected to rise only.
Another staggering figure is that by 2026, the elderly would constitute 22% of the total world population. This again leads us to conclude that the demand for old age homes is likely to go up.
Increasingly, there are instances where aged parents staying alone, have fallen in the bathroom and were unable to get up or became unconscious. They were discovered by some neighbor or house help accidentally. Till such time, they lay there uncared for. In other cases it is seen that aged parents are ailing in hospitals with the entire responsibility of caring for them being taken up by old age homes. In fact, parents of all age groups find themselves neglected. This is reflected in their social media behaviors. An anonymous platform is the perfect place to vent their frustration.
In view of this scenario, United Nations came forward in 2012 with the idea of Global Day of Parents "to appreciate all parents in all parts of the world for their selfless commitment to children and their lifelong sacrifice towards nurturing this relationship". Let's introspect this Global Day of Parents why the celebration of international parents' day has become a fad.