Why is it Important to Wrap Gifts Beautifully?
Author:

Anushka

Published:

19th January, 2022
You have found the perfect present for your loved ones? Great! However, the work doesn't end there. Now comes the time to wrap the gift. Though many of you dread this boring stuff, gift wrapping is crucial to creating an ideal gift-giving experience. But why so? What is the importance of gift packaging? What impact does it leave on the recipient? Here's why people wrap to transform an ordinary object into something extraordinary.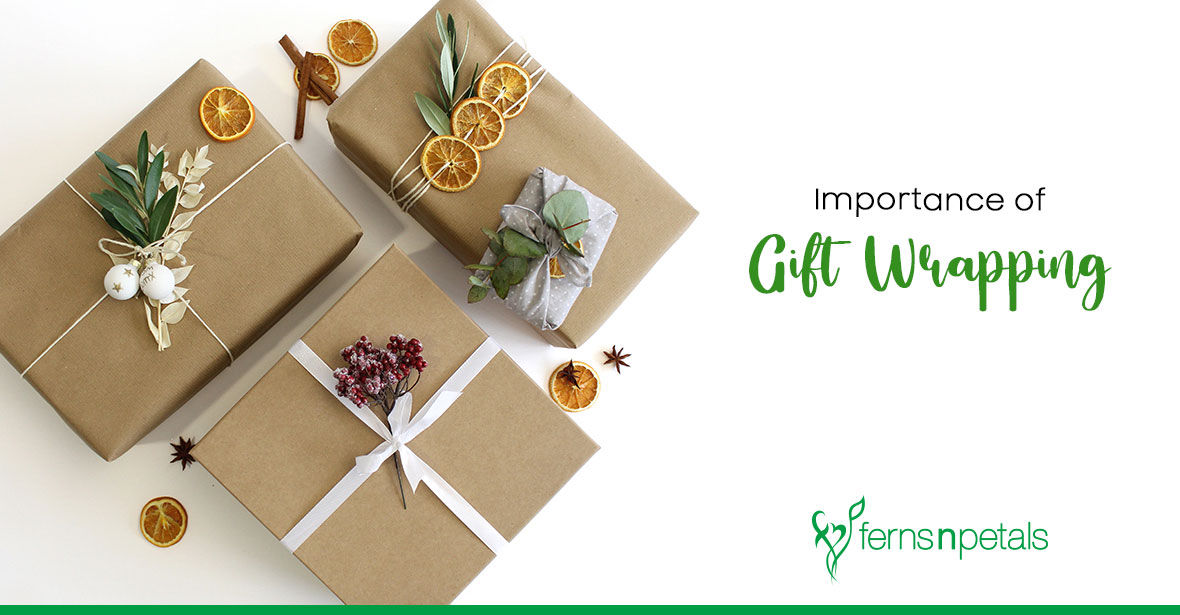 Shows that you Care
Imagine that the gift you are holding is not wrapped! It does not feel like a gift right? That's why you need to wrap your head around the idea of gift wrapping. Of course, you would have put a lot of thought into buying something unique for every individual. Why not put a little more effort into the packaging to lend your gift more beauty, speciality and personal touch? It is important to consider some unique gift wrapping ideas as it will reflect that you have not only put your heart & soul into buying the perfect gift but also into its representation.
Adds the WOW factor & Makes Positive Impression
The first impression is the last impression. Agree? An unwrapped gift displays a lack of effort and in some cases, disrespect towards the recipient. On the other hand, when you wrap the gift with an ornate paper veil, ribbons and bows - it instantly gets the giftee go WOW and give them a sense of gleeful surprise. Even if you have purchased the gift online, you can check for a gift wrapping option while checking out. The gift will be delivered all beautifully wrapped and packed.
Maintains the Element of Surprise
Wrapping an object thoughtfully is what transforms it into a gift! Moreover, we tend to wrap the gifts to keep them a mystery. A wrapped gift promotes anticipation. When the recipient doesn't know who or what they will be receiving and when it comes beautifully wrapped, they get excited. It is also considered a sweet gesture to present your well thought-out gift in a thoughtful manner.