10 Best Mooncakes for Mid-Autumn Festival
Author:

Gurnikaa

Published:

13thSep, 2021
The Mid-Autumn Festival is unlike any other, wherein people indulge in mouth-watering mooncakes and delicacies. Apart from this, the streets are brimming with people taking walks and lighting lanterns under the luminous moonlight. Make this festival much better than the previous years by crossing out names from the list of the best mooncakes. Let's take a look at the impeccable flavours of the moon-shaped desserts you must include in your list.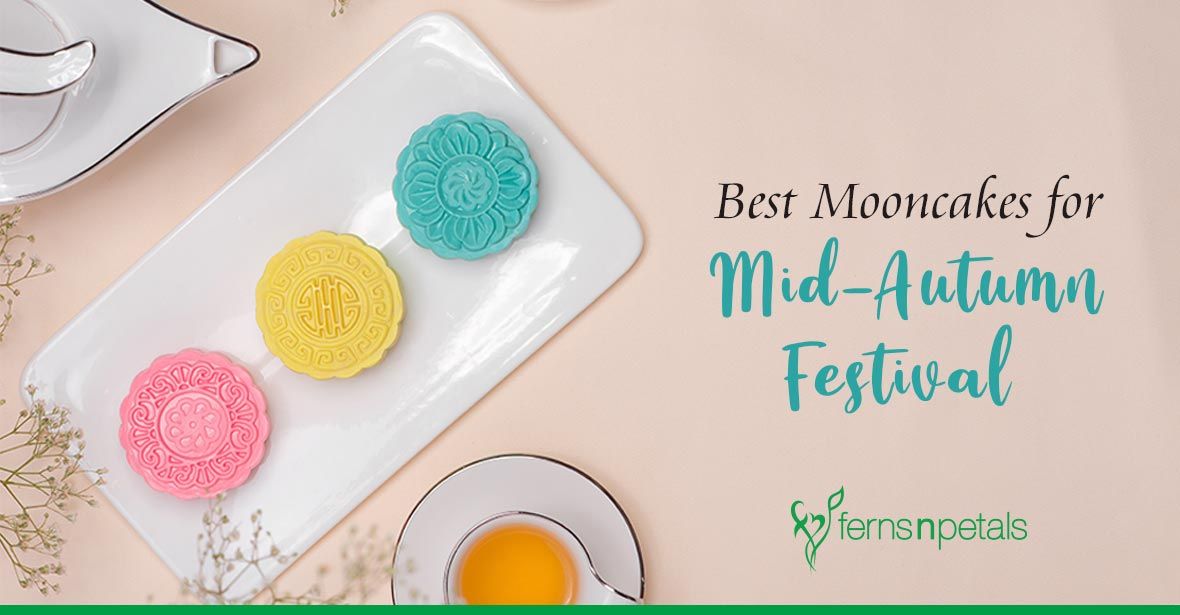 Egg Custard
The egg custard is an absolute traditional mooncake. No one can start the festival without popping at least one of these in the mouth.
White Lotus
Another must-have and classic mooncake is the white lotus. There are no words to describe how delicious it is.
Expresso Walnut
This flavour is appealing to all coffee lovers. So let the expresso walnut flavour bring that zing of energy for a joyous Mooncakes festival.
Pineapple
The pineapple flavour is indeed quite different yet highly tempting. It is a fitting flavour for all the daring foodies.
Red Bean Paste
The sweet and smooth taste of the red bean paste makes quite a pair with tea. It is one of the favourites amongst Singaporeans, especially during the Mid-Autumn Festival.
Seafood
Even though the seafood mooncakes are highly expensive, they are immensely delectable. Those with no inclination for sweet mooncakes often opt for this one.
Fruit & Vegetable
You name a fruit or vegetable, and you will find it as a filling in the mooncakes. This type is a far healthier and viable option for those who regularly binge on mooncakes.
Dark Chocolate
It seems pretty unnecessary to mention a dark chocolate mooncake. This one has a large fan following, thanks to its sweet yet bitter taste.
Matcha
Matcha or green tea mooncake is also popular during the Mid-Autumn Festival in Singapore. A taste of fresh tea leaves with greasy mooncake brings a beautiful balance to the taste buds.
Snow Skin
These non-baked mooncakes have recently gained popularity due to their colour and taste. With a frozen glutinous rice crust, there are plenty of sweet and savoury fillings to choose from.
Since the Mooncakes Festival is majorly about mooncakes, you must binge on each type besides the ones mentioned above.