Are Plants and Flowers Good Housewarming Gifts?
Author:

Anushka

Published:

21st Sep, 2022
A new home is equal to a new start and new beginnings. So, if you want to wish all the very best to your dear ones who are about to embark on a new chapter in their new abode or simply welcome the new neighbours, it is important you choose a nice housewarming gift that shouts good luck and positivity. Either way, plants and flowers are the best way to liven up a blank space. If you are still not convinced, below we have jotted down the top reasons why plants and flowers make good housewarming gifts.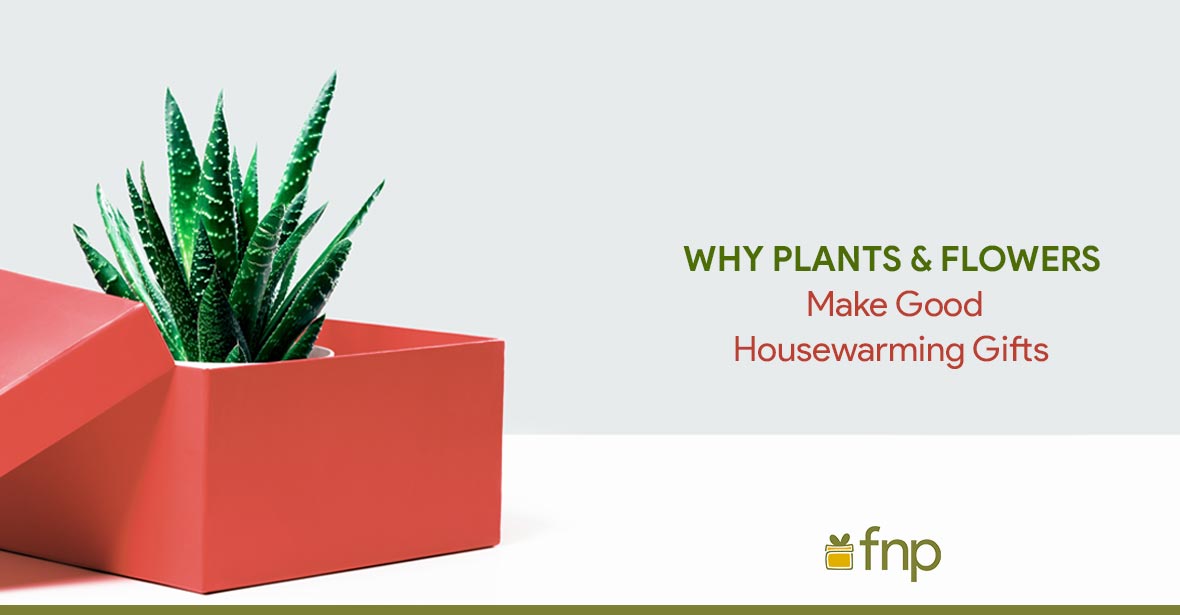 Turn the Interiors More Inviting
The fact that flowers and plants turn interior spaces feel warmer and inviting is well-known. Since a new home is an empty canvas, plants and flowers will perfectly paint the interiors with lovely foliage. Moreover, since flowers and plants come in a variety of shapes & styles, they will add colour and vibrancy like no other gift.
Have Mood-Boosting Properties
Houseplants bore a number of positive psychological benefits. They are calming, lower the levels of anxiety and increase productivity. They can also spark joy and interesting topics for conversations. Hence, they will be perfect to help the recipient settle into their new space with ease.
Maintain Good Health
Plants do act as natural humidifiers and get rid of all the air pollutants. Hence, they not only look good but also keep the air around you clean and fresh. Given their health benefits, plants & flowers make a more meaningful housewarming gift for the recipient. Go for plants like Orchids, Stargazer lilies, Roses and Daffodils that are synonymous with housewarming gestures.
Channelise Good Luck & Positivity
When moving into a new home, it is usually customary to hold a ritual to channelise the natural flow of positive energy. On that note, there are good luck and spiritual plants that will purify the environment and will promote peace, positivity and prosperity.
Eco-Friendly Gesture
Plants and flowers are perfect for those eco-conscious people too. Besides, the gift is something that will never be thrown away and instead, will grow with time. Make sure you choose the pot that is made from recycled materials. This will double the joy of gifting!