Handy Gifting Tips for a Hard-to-Shop-for Person
Author:

Anushka

Published:

3rd Nov, 2022
Like any other practice, gifting is a very subjective process. Whether we talk about a sender or a receiver of the gift, everyone has their own perspective. While some individuals are happy with merely the gesture of gifting, others might need something extra to be impressed. So, if you feel "hard to shop" for anyone in your life, this article will come in handy for you! We have covered some of the key points that can help you pick the perfect gift for the picky ones: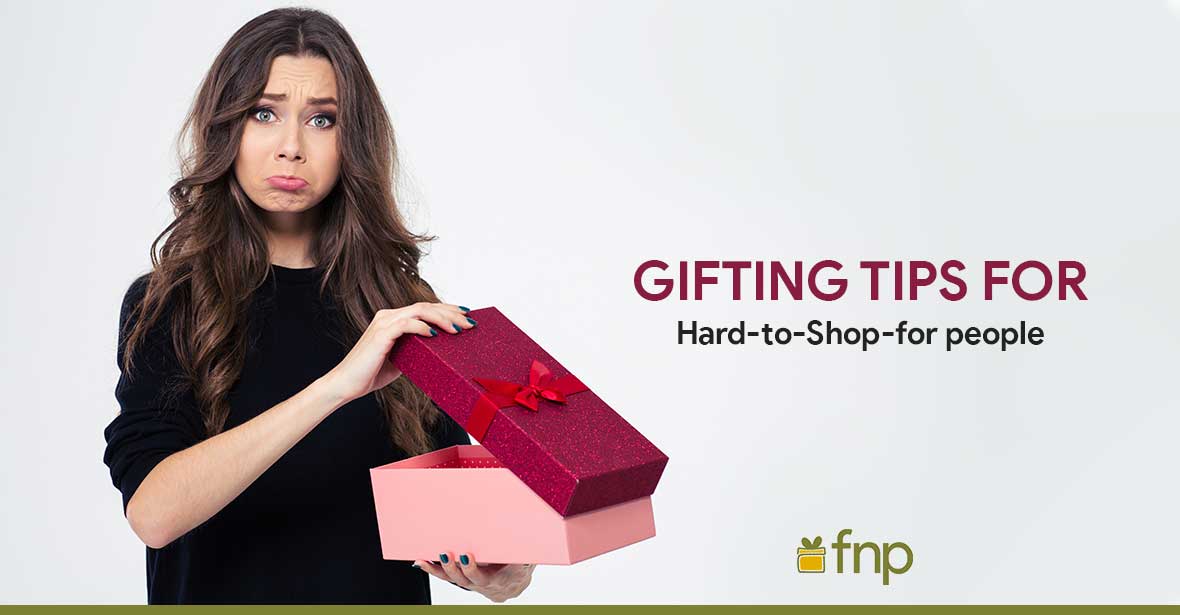 Dust the Magic of Personalisation
Basically, when individuals are selective towards gifts, they are also quite picky about the thing they use on daily basis. From a small spoon in their kitchen to the colours on the walls, they put their head in everything associated with them. So, what you can do to make your gift likeable is make it a bit personal! For instance, if you know what kind of coffee cup they like to use, you can give it a personalised touch by adding a name, picture or even a quote.
Opt for Out-of-the-box Gifting
Not on the literal terms, but yes, you can go for something that they are not even expecting! Unexpected gifts are the best since they add an element of curiosity and surprise to the whole experience of gifting. Make sure to give something that is totally different from their personality. For example - if the person always wears solid colour clothing, then give them something printed or vibrant.
Give the Gift Worth Remembering
While gifting is always associated with materialistic items, it can also be about experiences that one can offer to their loved ones on a special occasion. The experience could be related to anything. A cuisine they always wanted, games they always wanted to play, places they want to visit; we can go on and on about it, but you got the point!
Do What F.R.I.E.N.D.S Did
When it comes to connecting the dots between classic sitcom F.R.I.E.N.D.S & gifting, we all know which character is about to get highlighted. Yes, it's Rachel Green. She is the pickiest receiver of gifts, so they all found a solution which comes in handy for you too! She makes a list of things she likes and hands it over to her pals a month before her B-day. You can also suggest the same to your 'hard-to-shop-for' near and dear for options, from which you can buy whatever comes under your budget! If asking for the list is not your cup of tea, then you can always attach the receipt of the present alongside. It will give them the flexibility to replace or exchange the item at their convenience.