Why Gift Baskets are All-Occasion Presents
Author:

Anushka

Published:

01st August, 2022
Over the span of 365 days/year, we all are part of the moments where we wish to present something nice. After all, it's a perfect way of telling our dear ones we love them and wish forever happiness for them. However, it gets a little tricky to find the right thing as there are just endless options. In such a case, a gift basket takes the cake! No matter whatever the occasion is - birthday, housewarming, anniversary or just because, a gift basket is sure to please the recipient. That's because it is loaded up to the brim with premium items such as juices, wines, snacks, cookies and of course all-time favourite chocolates. Listed below are the top reasons why gift baskets are a favourite of almost everyone.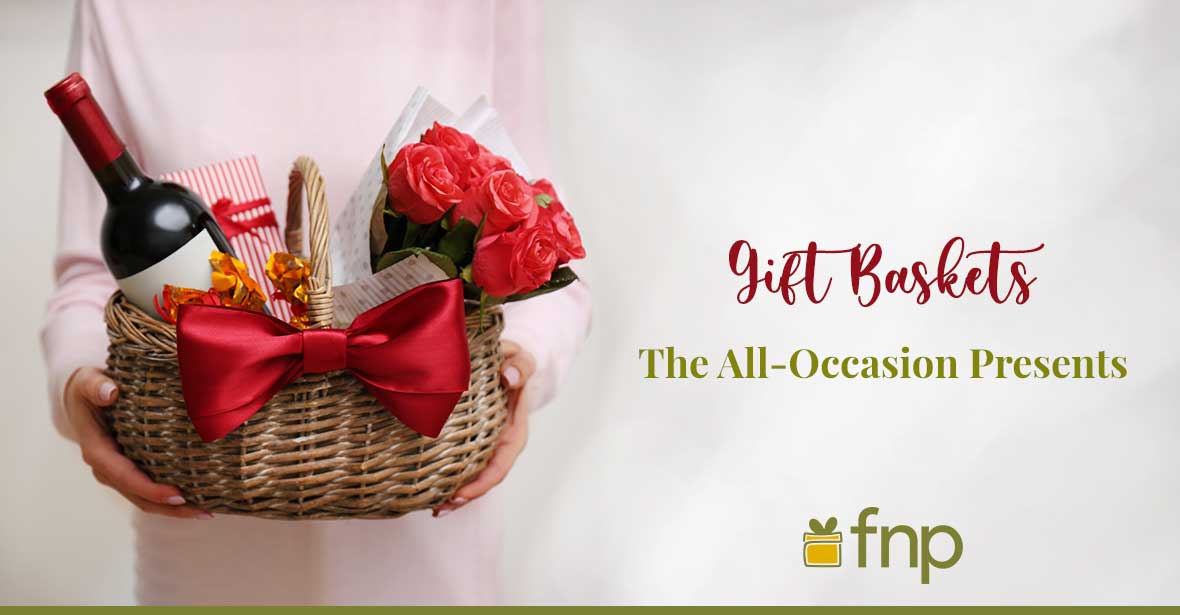 Many Tastes and Interests
Gift baskets come in all shapes, sizes and styles, making them suitable for literally all occasions and all persons. Say you are invited to a housewarming party, a food basket with all the sweet & salty delights is sure to hit the mark. Also, if it's the birthday of your friend who is an influencer, a basket full of sheet masks, essential oils, face wash and more will be a huge win.
Customisable
Not only do gift baskets come in several varieties, but they are also easy to customise. You get the liberty to add type of goodies and got it customised with the recipient's name or a thoughtful message.
Perfect for a Limited Budget
Gifts can come with a hefty price tag, especially during special occasions. But gift baskets stay affordable all year round. You can even assemble the gift items and pack them into a beautiful basket according to your own liking.
Leaves a Memorable Impression
Since gift baskets already come prettily wrapped, filled with colourful things and ready to gift, they are guaranteed to leave a memorable impression.
Basket Can be Reused
This completely depends on the individual's choice. But once all the goodies inside are gone, the recipient can reuse the basket as per his/her likeness. A vessel for flowers, extra space to store toiletries, a hanging planter or even a bed for tiny pets - the only limit here will be their imagination.