Reasons Behind Chocolate Bouquet Being the Perfect Gift
Author:

Anushka

Published:

14th Sep, 2022
Wayne Gerard Trotman put it precisely, 'As long as there is chocolate, there will be happiness.' Be it in any form, chocolates have become our anytime treat, a pick-me-up delight and our most-liked gift on special occasions. Though even a bar of chocolate will do the trick, how about making them feel loved and more appreciated with a chocolate bouquet? Chocolate bouquets are becoming popular for all the right reasons, even among non-chocoholics. Know about them below -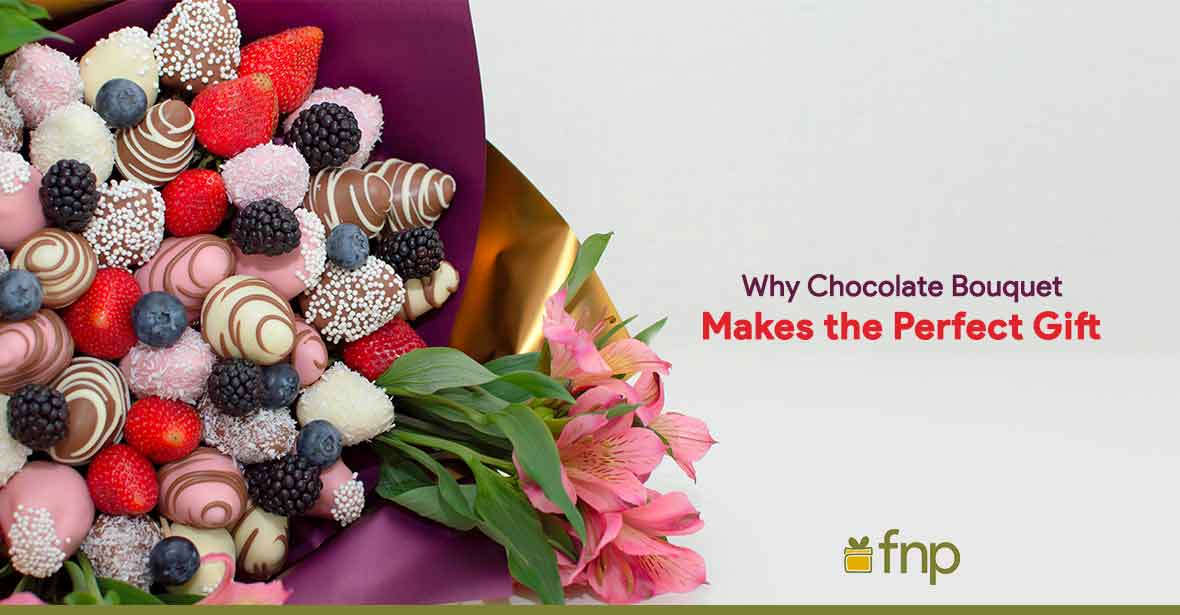 Woos Anyone in an Instant
A vibrant bouquet, made up of all their favourite chocolates is certain to make the recipient's heart flutter. This way, they are the most delectable way to wow someone and display how deep your sentiments are. Besides, as they are wrapped so beautifully, they are quite attention-grabbing, becoming an ideal choice for different occasions.
Never Fades
Real flowers look mesmerising! But they start to wilt away after 7-10 days. On the other hand, chocolate bouquets last as long as you want them to. After all, it really depends on your love for chocolate. With that said, chocolate bouquets really don't have an expiration date.
Universal Appeal
Whether it's your mom, dad, brother, sister, husband, wife or literally any relation - a chocolate bouquet appeals to everyone irrespective of the person's age, relation or gender. In short, there is no one who would not like to receive one on his/her special occasion.
Scope of Customisation
Yes! Even chocolate bouquets can be customised according to the occasion with tempting themes and arrangements. Thus, you can surprise your dear ones in the fanciest and most unique way possible.
Affordable
A chocolate bouquet is perfect on so many levels, including budget. Don't get carried away with its extravagant look as it is all cheap and cheerful. Though feelings are priceless, the bouquet will give a shoutout to your innermost sentiments without burning a hole in your pocket.