Return Gift Ideas for Kids
Your child just celebrated his /her fifth birthday and you had many little kiddos come over with hearts full of love and arms laden with gifts. They enjoyed the part, true, but can you let them go empty-handed? That wouldn't make you the cool mom you want to be. So here, we have some return gift ideas to give youngsters attending a birthday party.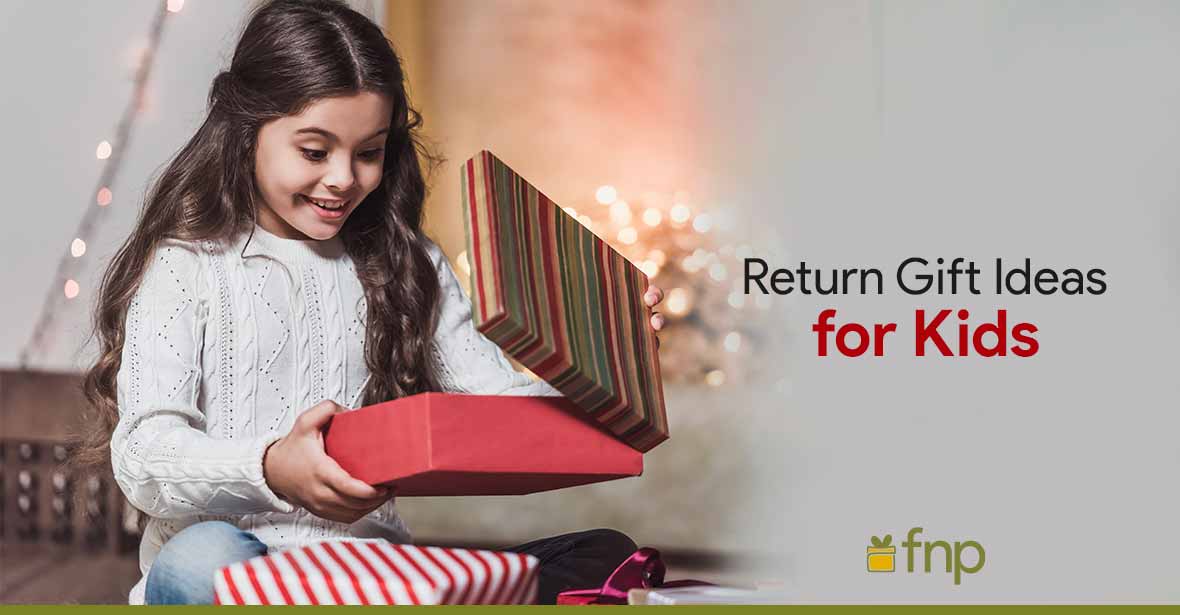 Chocolates make good gifts of any sort. You can make small packages stuffed with a variety of candy and hand it to each kid as he/she leaves. It's simple, cheap and frankly, you cannot beat the allure of many big pieces of candy.
If you are looking for something a little more creative, you can distribute stationary boxes, crayons and small coloring books amongst the kids. Growing children take an avid interest in art, and they will enjoy this little art kit.
A memento of something that is a current crowd favorite also makes a good gift. Remember when Frozen released and everybody loved the movie? Well, a ton of Frozen merchandise is available at practically every local shop. You can select from the list of options and give them to the excited kids.
Suppose you know how many kids you will be having over at the party. If the number is limited, you can get customized gifts for them. It can be anything, like a small bag with their name on it, or a beanie with their initials stitched on. They will love to see something that is especially dedicated to them.
Surprise, surprise! Kids love animals, and they need towels. You can combine the two by getting animal bath towels. They are easy to customize and last really long. So each kid can get a towel with his/her favorite animal on it.
Girls love their jewelry and they love it from a tender age. Bracelets are a safe option to keep as a return gift. You can have their names engraved or beaded on the bracelet. But make sure that the beads and string are tested properly so that they do not lead to any skin allergies.
Funky photo frames are another return gift option, though they are a bit on the expensive side. Photo frames also come in many shapes, so you can collect a good number and ask the kids to choose their favorite shaped frames to take back home.
Engraved placards can make any child feel special, especially if they can get to hang it up in their bedroom. The best part about this gift is that you can make it yourself. You must know the names of all the children coming to your party, so make poster-sized placards with their names on them. They make for really pretty customize gifts.
Kids require sippers all the time. You can find specially designed sippers, which are spill proof. These will also appeal to the parents of younger children, and they will be pleased to receive such a useful gift from a birthday party.
Children find masks really funny, so as a token of appreciation, you can get them some beautiful paper masks. The masks can be anything- cartoon characters, superheroes, princesses and animals are popular choices. Make sure you have plenty of masks at hand, or else there might be some tears.
So these are some of the cool return gift ideas you can use to thank all the little angels who attended your ward's birthday party and made it even more special.
Gifts ideas