Spruce your Home with these Christmas-Special Houseplants
Author:

Anushka

Published:

23rd Nov, 2022
'Tis the time to ravel into the holiday spirit with some winter-blooming houseplants! As the weather gets colder, days get shorter and holidays draw nearer, everyone is out looking for interesting ways to deck their home. And in such a situation, how can you miss out on festive-inspired plants and flowers to add some extra flair? Since decorating with plants is a part and parcel of Xmas season, here are some intriguing beauties you cannot miss out on.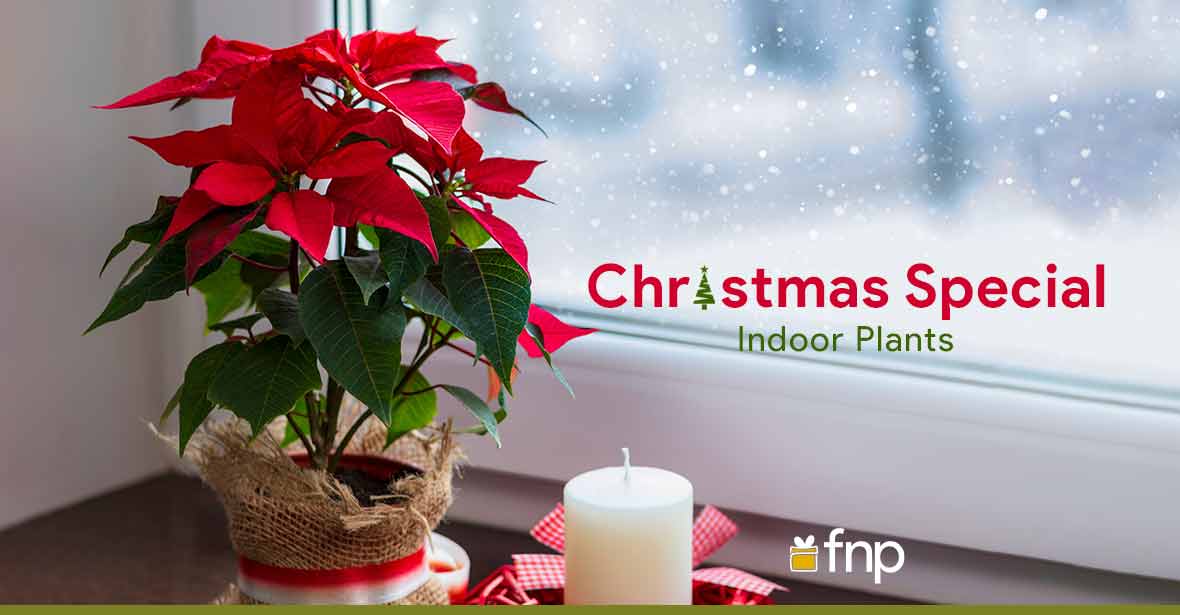 Poinsettia
Poinsettias are the official Christmas flowers that dominate the holiday. The reason is its pretty red flowers encased in striking green leaves that make it a perfect choice for the holiday season. The plants are native to Mexico, where the Aztecs would utilise them to prepare medicines, dyes and many other things.
Amaryllis
Add that feeling of warmth and life to your or your dear ones' space with Amaryllis. Amaryllises are popular Christmas plants available in several bright shades such as red, white, pink and bicolour. Hence, this makes them an ideal plant to brighten even the darkest days of winter. With a little TLC, even a beginner gardener can maintain this beautiful flowering plant for years.
Christmas Cactus
It's not possible to not see a massive display of Christmas cacti or Schlumbergera during this time of the year. This winter-flowering succulent makes a fabulous addition to nearly any indoor setting. The most beautiful aspect of this flower is it is not only easy to propagate but also easy to care for, making it an ideal candidate for holiday gift-giving.
Phalaenopsis (Moth Orchids)
The next one on our list of Christmas-special houseplants is a popular ornamental plant i.e. Phalaenopsis or Moth Orchids. They are effortlessly elegant and captivating plants that are regarded as a symbol of purity, good health, royalty and prosperity. They are usually decorated with pinecones and silver ornaments during the holiday season. Since this star-shaped blossom flowers brightly in white, purple and red, they make a charming Christmas gift.
Kalanchoes
It's hard to see kalanchoes and not think about Christmas. With their well-rounded green leaves and vibrant orange-red coloured flowers, kalanchoes are another holiday favourite of everyone. One can find these succulents in bright yellow, white and pink varieties too. Keep them in your kitchen, bathroom or office to spread winter cheer. Furthermore, give this low-maintenance perennial a good place in the sun along with the right amount of water and be prepared for a delightful display of colour to step in the new year cheerfully.