Top 5 Heart-Shaped Anniversary Cakes
Author:

Rima Ghosh

Published:

31st July, 2019
Nobody wants a chaotic, unhappy, and bitter/sour relationship in life. Even when things go wrong, adjustments are made to revive the sweetness in relationships. That's why, as per traditions, sweets and desserts are served after the bitter, sour, tangy, and spicy food. On special occasions and festivals also sweets play a large role in bringing people closer and spreading love.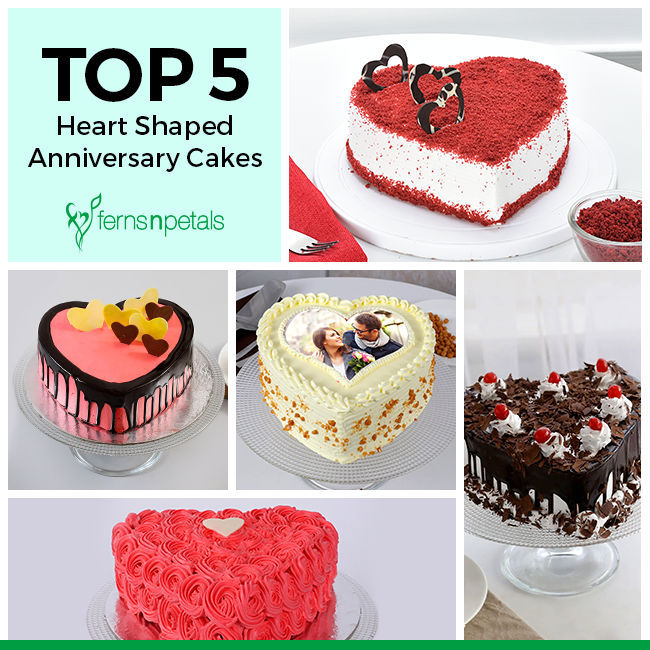 One such major occasion is anniversary and one of the key ingredients of this special day is cake. During the wedding event also the bride and groom cut a cake to celebrate their union and wish for a sweet and peaceful life ahead. Since that wedding day to the celebration of the anniversary, a couple crosses many situations in their life and every challenge make their union stronger.
Ferns N Petals being one of the major online cake providers has always helped couples to add more romance, love, glamour, and drama to their anniversary celebrations. The shape of the heart holds special importance in the expression of love and romance. Using this heart-shape, this brand has come up with some impressive cake designs. So, here are the top 5 best-selling heart-shaped anniversary cakes of this portal which one should not miss:
Special Floral Chocolate Cake: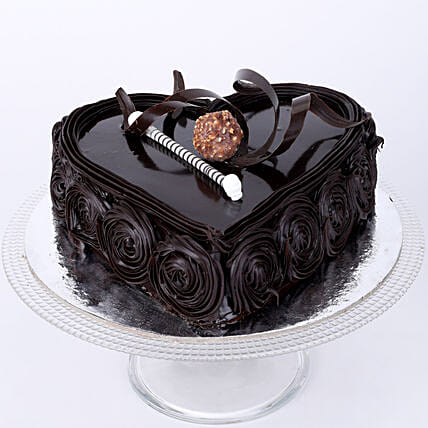 A heart-shape and chocolate flavour – isn't that a lethally romantic combo for a cake? That's exactly what this cake is all about. A moist and creamy chocolate cake – this one is drool-worthy. The rose design is elevating the whole personality of this sinfully delicious chocolate cake. To top all of that, a piece of crunchy and mouth-watering Ferrero Rocher chocolate is kept right at the centre.
Pink Floral Heart Cake: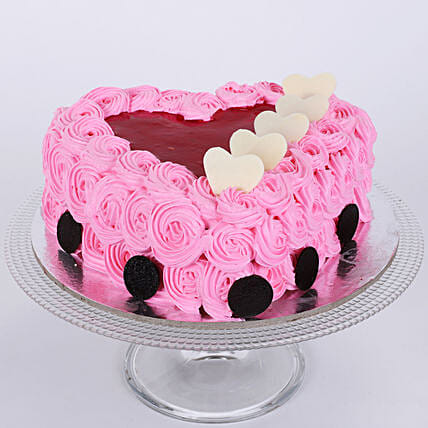 Pink is the colour of admiration, appreciation, sweetness, and love. This heart-shaped cake with unique pink rose design all over and a red centre is speaking of true and fathomless love. The cute and innocent white heart-shaped chocolates are added to decorate it further. Isn't that really a photogenic cake that will surely pour numerous likes to your social posts?
Heart-Shaped Vanilla Fruit Cake: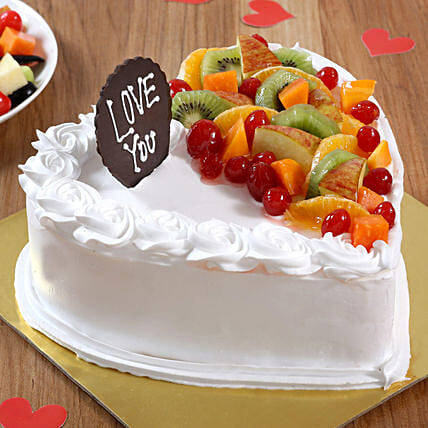 For the old-school and hopelessly romantic souls, this is definitely the perfect anniversary cake. The simplicity of love is symbolised by the white frosting decoration while the floral design on bordering the cake stands for loyalty in love. The presence of fresh seasonal fruits on one side of this heart-shaped anniversary cake refers to good health. The fruit lovers and fitness freaks – both would love this cake.
Heart-Shaped Truffle Photo Cake: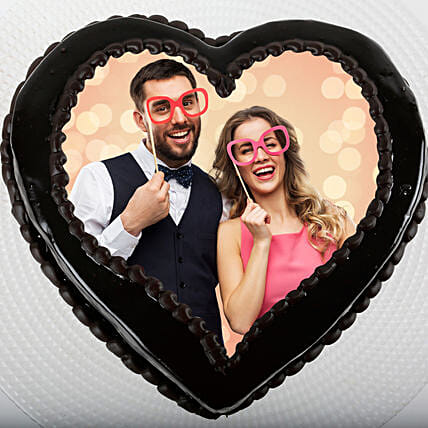 This romantic heart-shaped chocolate truffle cake is not a regular cake – it is a photo cake. Every couple has some memorable photo memories which they save to relish for a lifetime. Since those initial days of dating to marriage anniversaries – there is countless pictorial evidence of love, romance, and friendship. So, any such unforgettable photograph can be selected to grace the cake.
Double The Love Cake: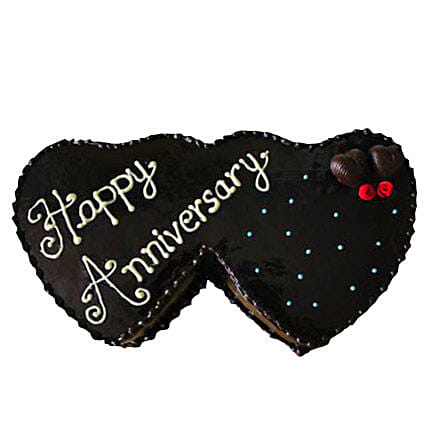 All those cheesy romantic Bollywood songs about "meeting of two hearts" seems like the inspiration behind this innovative cake. For those milestone anniversary years like 5th, 10th, 15th, 20th, or 25th – this cake would be the ideal one. The couple will remember all those sweet moments of love while cutting and relishing the cake.