Unique Eid Traditions Around the World
Author:

Anushka

Published:

11th April, 2022
The moonlight, the lanterns, the warmth of hugs, yummy feasts, praying for salvation and giving out a charity - everything seems surreal about the holy festival of Eid. Also known as the 'Festival of Breaking the Fast', Eid is celebrated grandly all across the world. Though the basic tenets of the festival remain the same globally, there are certainly some unique, country-specific traditions. Check out some of the interesting Eid traditions from all over the map.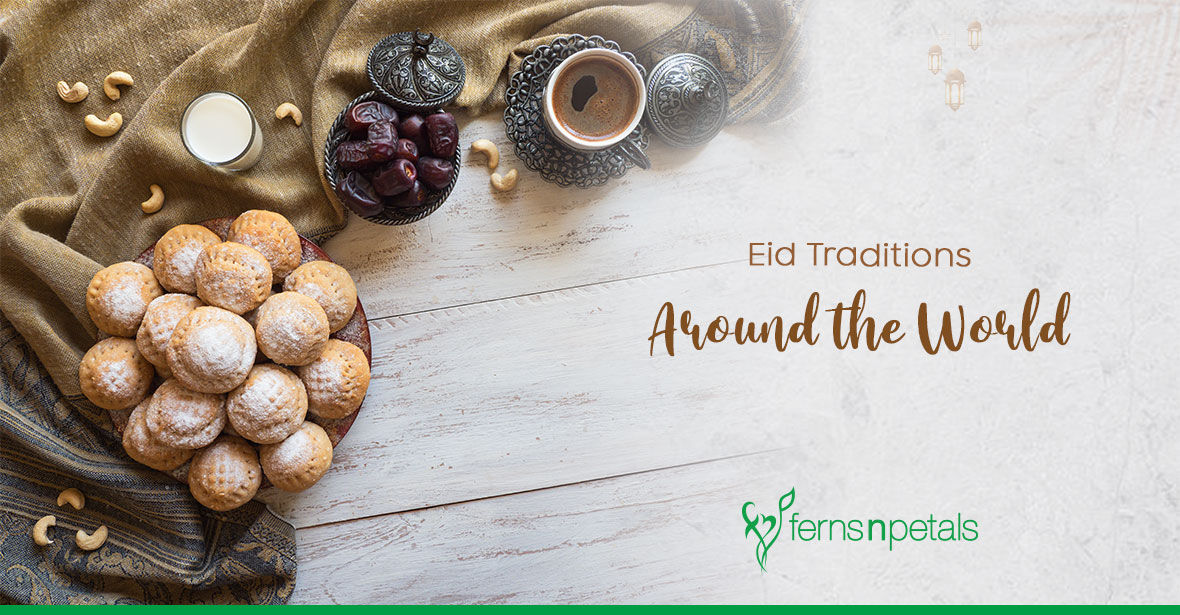 Turkey
Here, Eid-Al-Fitr is known as Ramazan Bayrami or Seker Bayrami. In Turkey, Eid lasts for a good three days. While conveying the Bayram greetings, the elders bless the younger ones by placing the right hand lovingly on their forehead. Young children go from door to door in their neighbourhood to wish 'Happy Bayram' for which they are given sweet treats.
UAE
People celebrate Eid with Ouzi, a local dish prepared exclusively for the festival. Several cultural events and shows are organised throughout the country such as themed parks, dance shows, magic tricks, etc. Men buy a new Kandora (traditional long, white robe) or dye the existing one with walnut oil and cardamom.
Indonesia
In Indonesia, Eid is known as Lebaran and its festivities begin a night before Eid. While prayers, family reunions and feasts remain the same, one of the significant traditions is Mudik or homecoming. Here people who work outside their hometowns, travel back to their homes to spend Eid with their loved ones. There is also a ritual called Halal Bihalal, performed during or after Eid, which includes seeking forgiveness from the near and dear ones. Elder gift colourful envelopes of money to kids. People visit graves of their loved ones. Lemang (Bamboo cooked rice) and Lapis Legit (thousand-layer cake) are two traditional foods prepared on the day.
Malaysia
If you wish to witness the real essence of Eid, travel to Malaysia. Homes are well-lit with oil lamps called Pelita, filled with the fragrance of traditional Eid foods including Ketupat & Rendang and jammed with everyone high in the festive spirit. In Malaysia, it is known as Hari Raya Aidilfitri, translating to the celebration of Eid-Ul-Fitr.
Iceland
During the peak summers, the sun in Iceland remains for a longer time. The sun sets only for ~3 hours/day. This means the people are required to fast for up to 21 hours. While this indeed is challenging, Icelandic Muslims can break their fast according to the timings of sunrise and sunset from the nearest country, say Saudi Arabia's timezone.