What is the Significance of World Laughter Day?
Author:

Manish

Published:

26th April, 2022
All of us know that laughter is the best exercise that costs nothing. However, not everyone realises how significant a role this simple exercise can play in the betterment of our overall wellness. Laughter may not be a concrete solution to all your problems, but it can ease the way to reaching the solution. In light of the same, World Laughter Day is an annual event that is celebrated on the 1st Sunday of May. It is celebrated worldwide to make people realise the importance and benefits of laughter. More than 70 countries participate and celebrate the Day together. As the event draws near, we talk about its history and significance.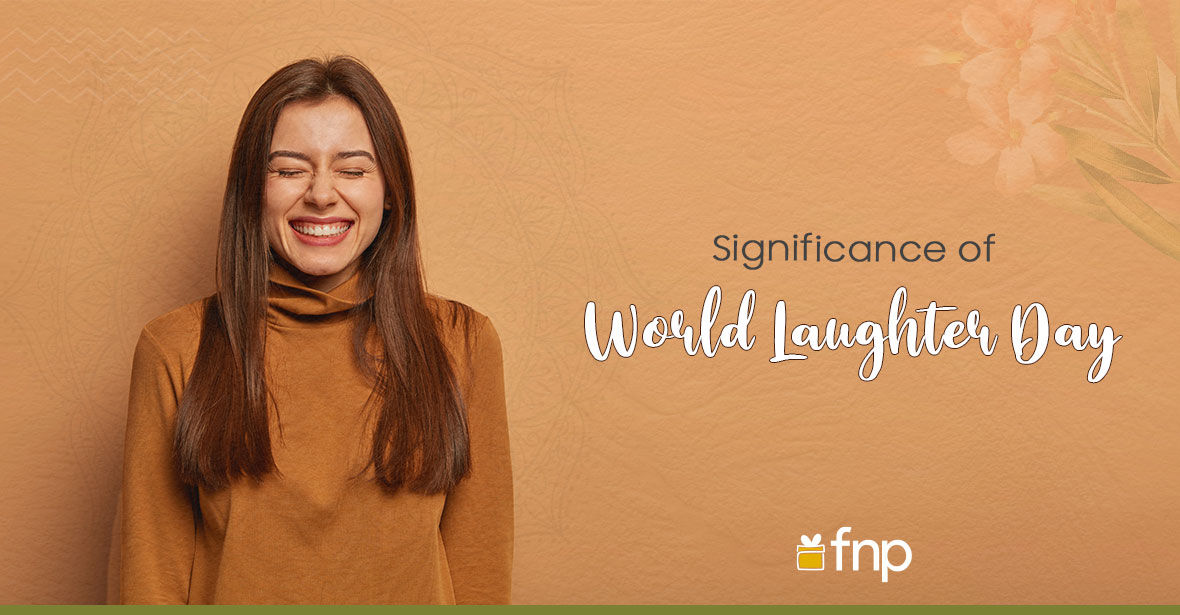 History
The very first celebration of World Laughter Day was on 10th May 1998 in Mumbai, India. This initiative was taken by Dr Madan Kataria, founder of the Worldwide Laughter Yoga Movement.
Dr Kataria drew the inspiration to start the Laughter Yoga Movement on the basis of the facial feedback hypothesis which states that the facial expressions of a person have a tendency to affect their emotions.
The end goal is to establish world peace & create a global awareness level about the importance and benefits of laughter in a person's life. The day has gained immense popularity since the first time it was celebrated with more and more countries taking part in the event each year.
Health Benefits of Laughing
A day without laughter is a day wasted! There's nothing better than having a profound laughter; it makes us feel comfortable and helps establish a better connection with others. Also, there are several health benefits of laughing that are backed by scientific research. Let's have a look:
Promotes Overall Well-being: The more you laugh, the more you feel better and positive in life. Laughing heartily affects your overall well-being in a positive way.
Improves Heart Health: Laughing can also turn out to be a cardio workout for you, it gets the heart pumping. It is particularly the best alternative for those who are not in a condition to do any physical activity/exercise.
Lowers Blood Pressure: Laughing lowers your blood pressure, which may further reduce the risk of heart attack/stroke.
Reduces Stress Hormone Levels: Lowering the stress hormone level is another prominent benefit of laughing. A good session of laughing can bring down your body's stress and anxiety levels resulting in better mind and body connection.
Releases Endorphins: Endorphins are the natural painkillers that exist in our bodies, released every time we laugh. It helps us feel better by easing out chronic pain.
From all the aforementioned benefits, we can conclude that laughter indeed is the best medicine. It has a huge impact on our lives. Keep laughing, spread the cheer! And if you want some wholesome stimuli, trust us to assist you in your venture; click to get some really hearty Laughter Day Quotes.