Why Do We Sing 'Happy Birthday' Song
Author:

Anushka

Published:

16th Nov, 2022
"Happy birthday to you, happy birthday to you, happy birthdaaaaaay, happy birthdaaaaaay — happy birthday to you. Happy birthdaaaaaay!"
You must have recited it in the same rhythm and pattern, right? Besides, you hear it every year and sing it often on your dear ones' special day, so you would have it memorised by heart. Other than cutting the birthday cake, organising parties and receiving birthday gifts, one birthday tradition that has stood the test of time across every culture and celebration is the "Happy Birthday to You" song. But have you ever wondered how did it come into existence? Who started it? And why? This article answers all your curiosity surrounding the same. So, keep reading!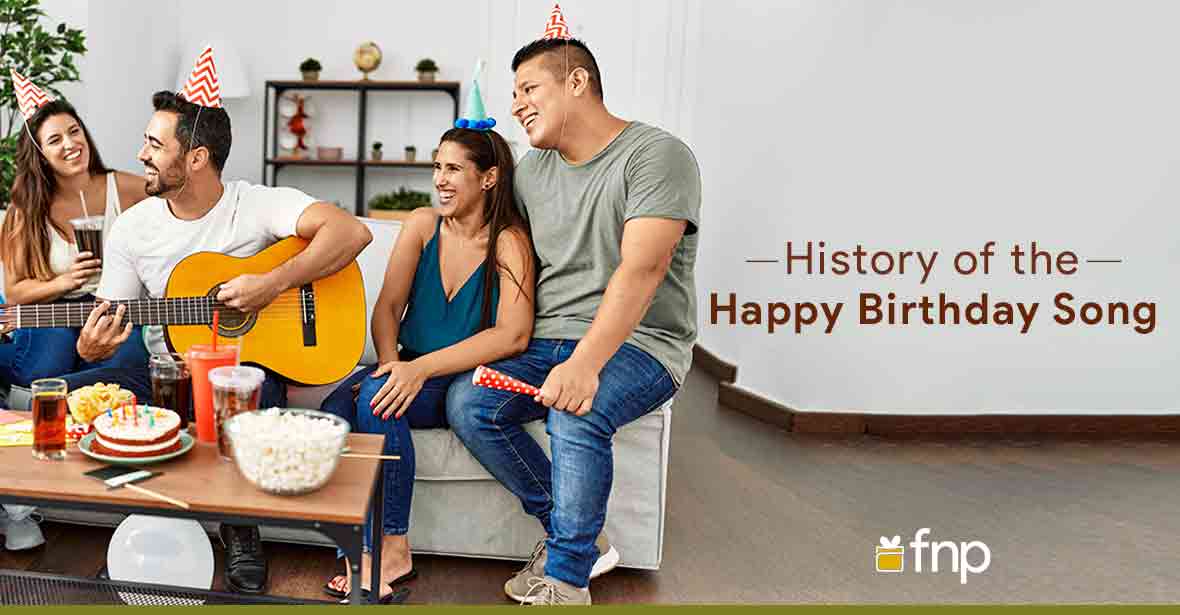 History of 'Happy Birthday' Song
Though there has been a bit of controversy behind the origin of the song, the real deal is the one associated with 'Two American Sisters'. The song's melody was composed by American sisters Mildred and Patty Hill in 1893, initially as 'Good Morning to All'.
Patty was the principal of a kindergarten while her sister was a music composer and pianist. They collaborated to compose a tune as a teaching aid that could be easily remembered by children. The song was first published in 1893 in 'Song stories for the Kindergarten'.
It is unclear as to how it came to be known as a birthday song, but according to the speculations, some children used the tune of the song "Good morning to all" to create the lyrics to the familiar "Happy Birthday" song for birthday parties. And the first time the actual lyrics and melody appeared was the year 1912. No credits were given at that time. Then it was 1924 when updated lyrics of this popular melody were written and republished by Robert H. Coleman in his book "The American Hymnal".
The After-Story of the Song "Happy Birthday to You"
In 1935, The Summy Company filed a case of plagiarism for the song while crediting the Hill sisters as the authors. The song was valued somewhere around $5 million at that time. Half a century later, Warner Music became the owner of the song in 1988 and received annual royalties of USD 2 million. The Hill Foundation which has been set up to honour the sisters has collected half of all royalties since 1893.
Also, many of you may not know, but until 2015, the song was copyrighted and it was actually illegal to sing it publicly. This was why it was left out of movies and other public performances.