10 Most Strange Looking Plants in the World
Author:

Rima Ghosh

Published:

6th December, 2019
The total number of plant species in this world is about 391,000. Some plants provide beautiful and fragrant flowers while some plants have stunning foliage. Then there are certain plants that look strange, weird, and sometimes scary. There is a certain mystery around these plants and that's why they grab people's attention more.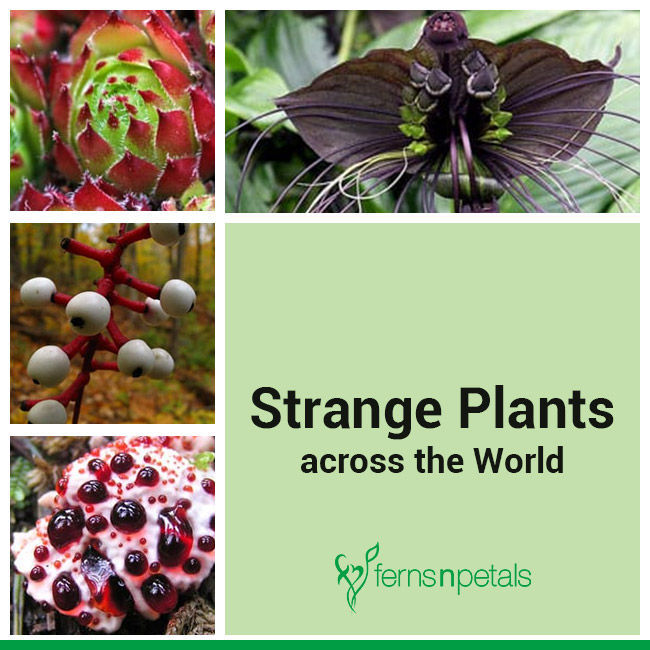 Here is a list of such strangest yet stunning plants found in the world:
Amorphophallus titanium or the Corpse Flower: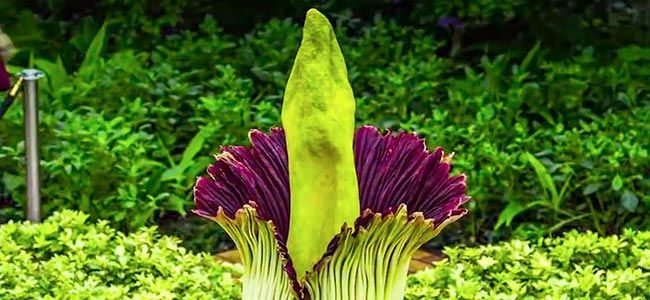 Found in Indonesia this is a strange plant with weird odour. The odour reminds of the smell of a decomposing mammal and that's why this name is provided. This plant also has the world's largest flower. Isn't that a strange combination?
Hydnellum Peckii or Devil's Tooth: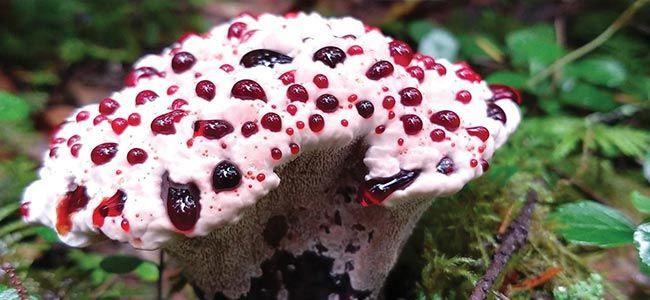 This plant is native to North America and Europe. The weirdness lies in the fact that it looks like a bleeding surface. Well, this plant belongs to hynoid species that produce spores on the surface of the vertical spines or tooth-like projections that hang from the underlying surface of the fruit bodies. The common names are- strawberry and cream, bleeding tooth fungus, and red-juice tooth.
White Baneberry or Dolls Eye: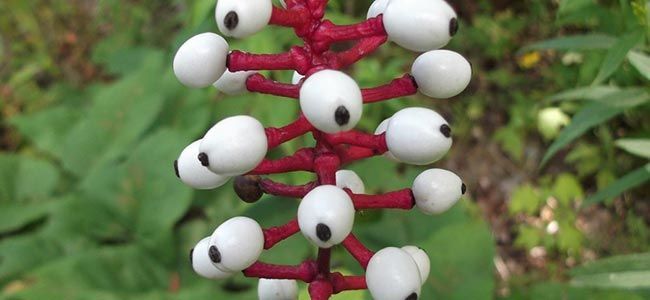 The scientific name of the white baneberry is Actaea pachypoda. They are native to North American forests and the fruits are white and round with a small black dot on them. They truly resemble a doll's eyes and are toxic.
Euphorbia Obesa or Baseball Plant: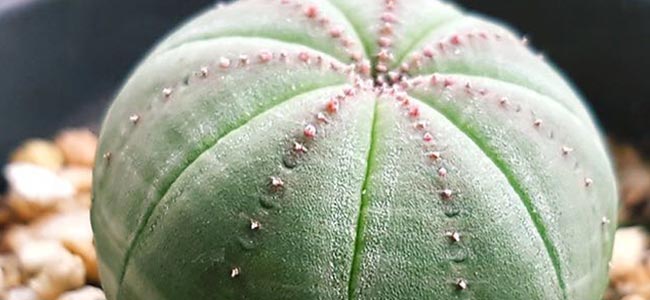 They are a kind of succulents and are native to the Great Karoo region of South Africa. The name is attributed to the baseball kind of shape. They are thornless and thus make a wonderful décor.
Mimosa púdica or the Shy Plant: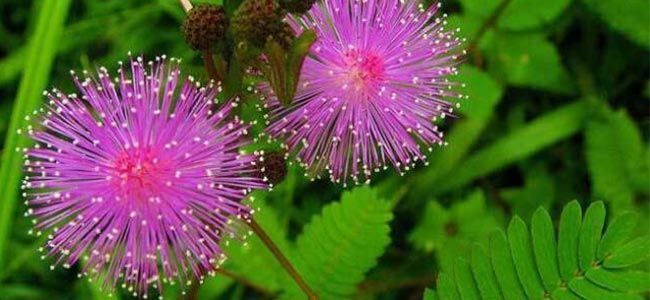 This plant is native to South America and Central America. The common name is shame plant or shy plant. Why? Because the leaves fold inward and droop when touched or shaken. But they also re-open within minutes.
Lithops or Living Stone: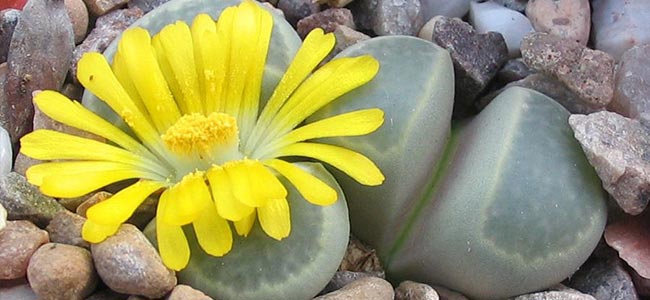 Stones are lifeless and this is a plant that resembles a stone. Nature itself blurs the lines of differences – isn't it? Lithops are native to South Africa and live for more than 50 years. Their unique shape is a result of the merging of two leaves at the outer edges of the plant.
Rafflesia Arnoldii: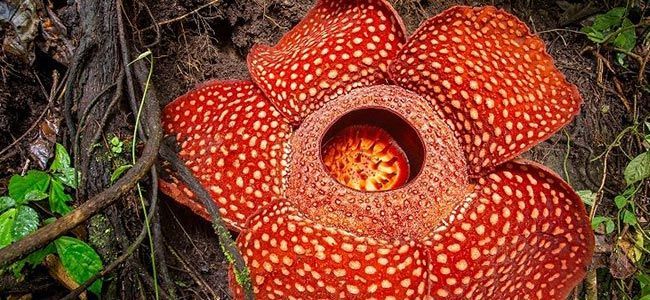 This is the biggest individual flower in this world and is native to Sumatra regions of Indonesia. Exactly like the corpse flower mentioned above, this flower also produces an unpleasant smell. But the flowers looks attractive.
Venus Flytrap or the Insect Eating Plant: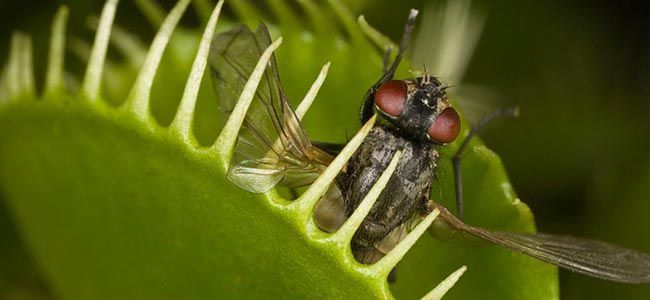 As the name suggests, this is a famous plant that eats insects. It is a carnivore that ways and are native to subtropical wetlands on the East coast of the United States in North & South Carolina. They eat insects and arachnids. These plants have special lobes that prey insects and they close immediately as any insect comes and sits on it.
California pitcher plant or Cobra Lily: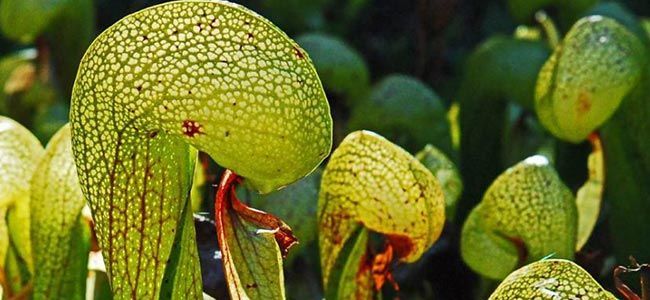 This plat is native to Northern California and Oregon. They are mostly found in bogs and seeps with cold running water. The name cobra lily is attributed to the fact that it resembles a cobra. The tubular leaves look like a rearing cobra while the forked leaf looks like the tongue of a cobra.
Tacca chantrieri or Black Bat Flowering Plant: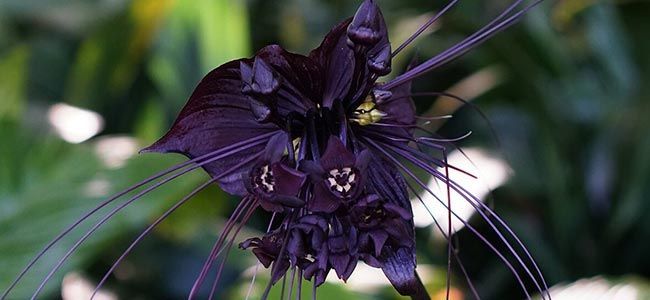 They are native to the tropical regions of Southeast Asia. It is a type of flowering plant but the shape of the flowers is weird. They resemble a bat and that's why this name is coined for it.