Helping Christmas Cactus Bloom All Holiday Season Long
Author:

Anushka

Published:

15th December, 2021
If you have got a green thumb, the Christmas Cactus would surely be on your list of favourites. What makes it different from other cacti? Besides being thorny, it is laden with beautiful flowers. Its flowers are prolific bloomers that bloom brightly in the attractive hues of red, orange, pink, white, lavender, purple, red and yellow. Though the plant thrives all year long, it's a feast to the eyes when the flower blooms. However, sometimes the wonderful succulents seem not to bloom, and then you need to find ways to make them bloom. If you have a Christmas cactus or received it as a gift, this guide will help you make the flower bloom over and over for years.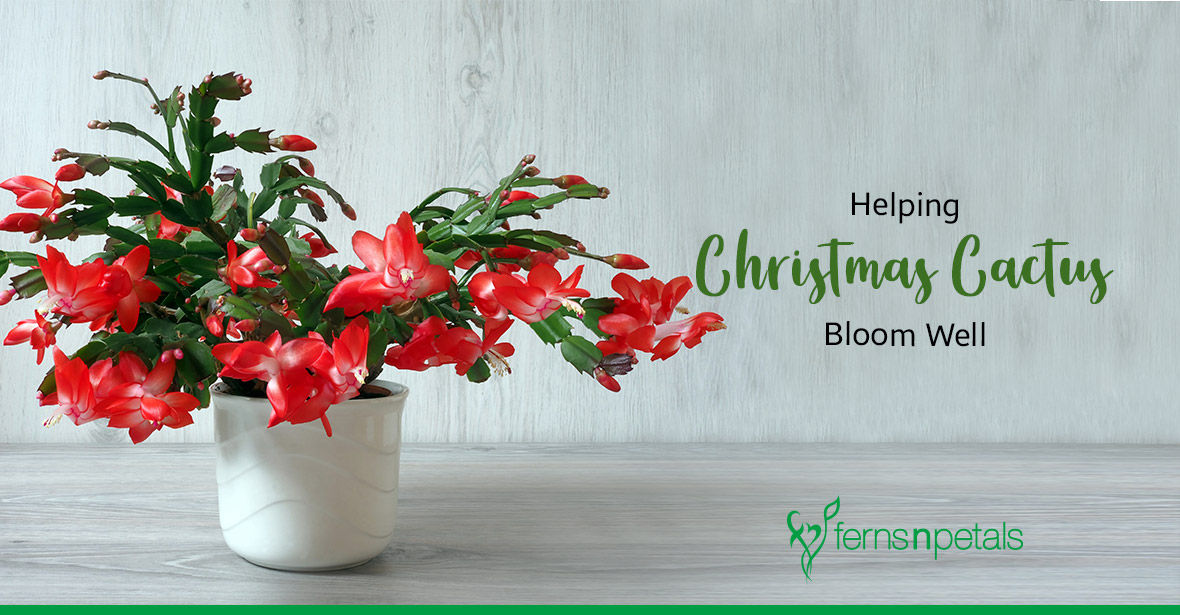 Limit Watering
Limit the water you generally give to your plants around November and December. Water only the topmost layer of the soil till it is damp and let it dry out before watering again. The process will compel the plant to enter the dormancy phase and remember, dormancy is something crucial to help Christmas cactus bloom in all its beauty.
Reduce Light & Temperature
When taking care of Christmas Cactus, people often tend to expose it to too much sunlight given that cacti like hot and dry weather. But that's not the case at all! Christmas Cactus requires at least 16+ hours of darkness on a regular basis; preferably in a cool room to begin its flowering process. Place it in darkness for 14 to 16 hours and for the remaining hours, in indirect light. Also, don't forget to maintain the optimal temperature of 50-55 degrees. Continue this for ~6 weeks and you will soon see fresh flower buds.
Well, that's all! Just give a little time, love and care & follow these pro tips to make your Christmas Cactus bloom all holiday season long. And lastly, if you want your Christmas Cactus to be all set and picture-perfect for Christmas, start working on it in early October.