Know All About Different Types Of Rakhi
Author:

Shivangi

Published:

26th July, 2021
The sacred thread of Rakhi is an essential part of Raksha Bandhan. Rakhi is a symbol of protection and the affectionate bond of love between a sister and a brother. In ancient times, sisters used to tie a 'Kalava' as a rakhi on their brother's wrist. But, today the scenario has changed, and there is a myriad range of rakhis available in the market. To help you in picking the right one, here we have prepared a list of types of rakhis and their significance. Take a look!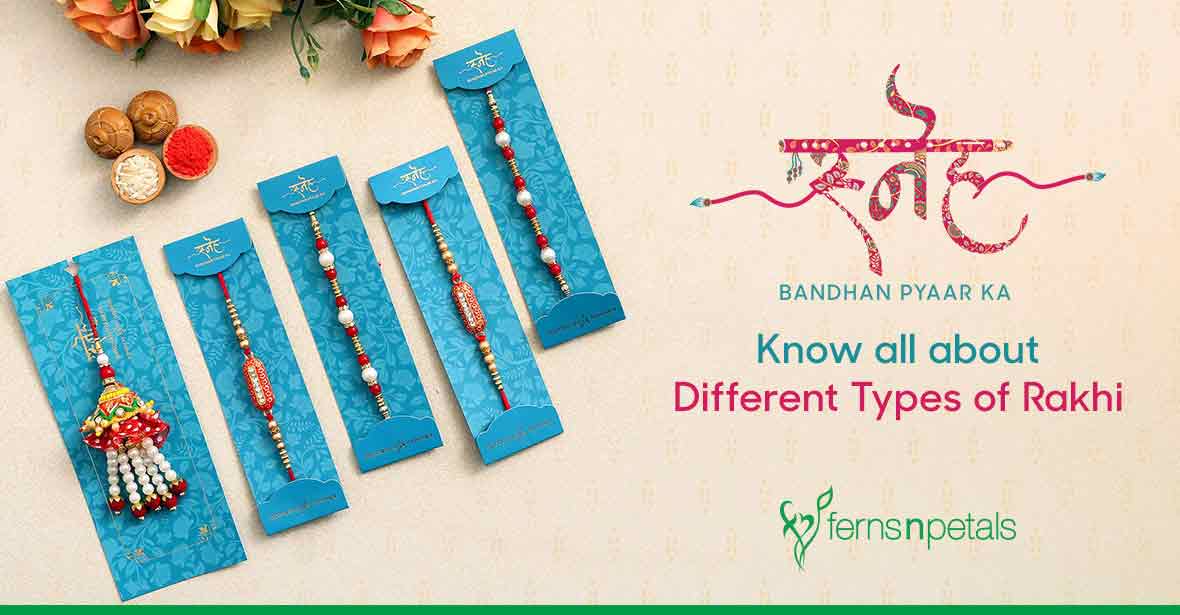 Rudraksha Rakhi
Rudraksha means the teardrop of Lord Shiva. Rudraksha attracts luck, prosperity, health, and more. A rakhi made with original Rudraksha will bring a lot of luck and financial gains to your brother's life.
Silver & Gold Rakhi
Gold is a symbol of wealth, love and prosperity. All the sisters who wish that their brothers live a healthy and luxurious life may tie a gold rakhi on their brother's wrist. On the other hand, Silver represents luck and peace. Therefore, a silver rakhi will calm down his soul and bring him luck.
Devotional Rakhis
One can find various devotional rakhis like Om rakhi, Lord Ganesh Rakhi, Ek Omkar Rakhi, Lord Krishna Rakhi and Swastik Rakhi. All these rakhis are considered lucky for brothers. They keep them safe and healthy.
Lumba Rakhi
The Marwaris from Rajasthan have a special tradition of tying a rakhi to their sisters-in-law. This rakhi is called Lumba and is a thread of love that holds immense importance.
Gemstone Rakhi
Gemstones have great healing powers. The gemstone rakhis are stunning pieces that you can buy for your brother according to his zodiac sign. The right gemstone will heal his troubles and protect him from the evil eye.