Knowing the Different Types of Lilies
Author:

Anushka

Published:

01st February, 2022
Lily is a well-known flower that is synonymous with elegance and flamboyance. This perennial flowering plant makes a delightful addition and adds a striking statement to any place or garden. There are over hundreds of species of lilies that can be found all across the world. This article introduces you to the most common ones and interesting facts around them. Check them out!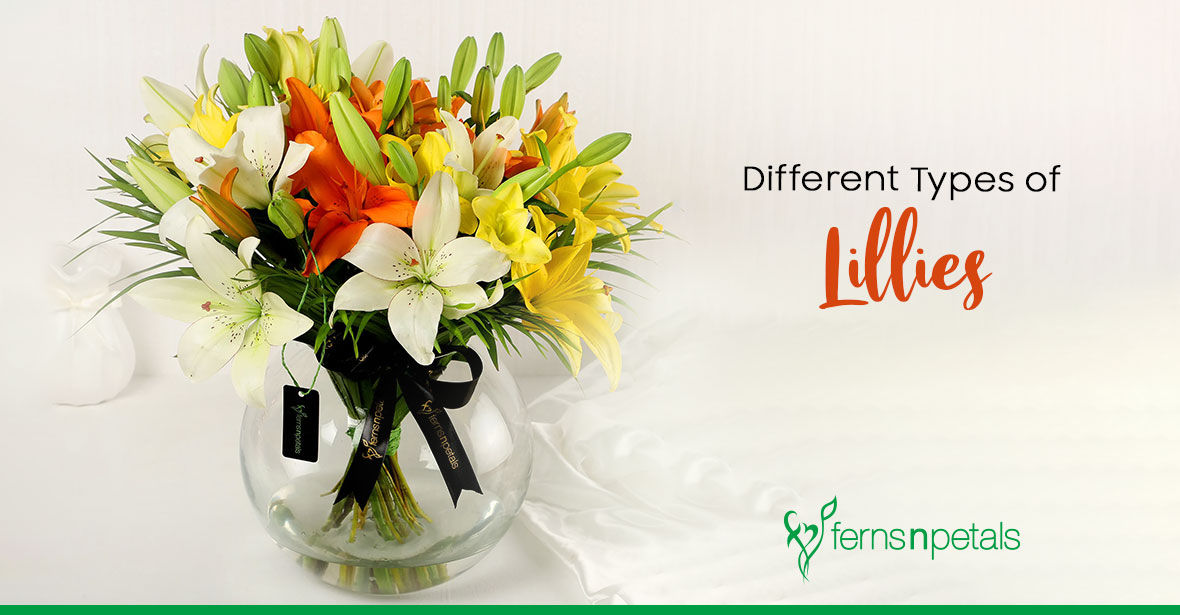 Asiatic Lily
If you are looking for the easy-to-grow type of lilies, look no further than Asiatic Lilies. These kinds of lilies are early bloomers and can grow easily in almost every type of soil. Asiatic lilies boast a large pallet of colours and thus make a great addition to a bouquet or potted plant. They are a classic garden favourite and have little to no aroma or scent.
Canada Lily
Also known as a wild yellow lily or meadow lily, Canada lilies can grow up to four feet. They sport orange or yellow, downward-facing petals that look highly attractive. The plant can grow from 2 to 4 feet. Moreover, unlike other lily categories, they can tolerate shade.
Stargazer Lily
Stargazer lilies are a member of the oriental lily group and are famously known as 'Starburst lilies' and 'Starlight lilies'. When it comes to all other oriental lilies, Stargazer Lily is one of the easy-to-grow types. It has an aromatic fragrance, stunning blooms and makes perfect cut flowers. Its USP? It invites butterflies and other pollinators like no other.
Orienpet Lily
Exotic, fragrant, and exceptional - Orienpet lily is the best of both worlds for it is the cross of oriental and trumpet lilies. Depending on the type, Orienpet lilies can grow between 3 to 8 feet tall, featuring large, dreamy blooms that are highly aromatic.
Dwarf Water Lily
Dwarf or miniature water lily is a yellow-coloured beautiful aquatic flower that is great for people who do not own a garden, sunny patio, deck or much space for plants. This type of lily can be easily grown into a small container or a table bowl and looks as pleasant as other types of lilies.
Casablanca Lily
Widely recognised as the 'best white Oriental Lily', Casablanca features large, beautiful, milky-white and outward-facing flowers that can capture one's heart in no time. This lily is pretty reliable, easy to grow and a favourite of pollinators. Also, they are highly utilised in bridal bouquets. So these were some of the common and popular types of lilies. You can either gift or plant them to add a burst of colours and fragrance to any space. There are several florists that deliver these (and many other) lilies online.