Outdoor Lighting Ideas For The Garden
Author:

Nandini

Published:

27th Aug, 2021
Lighting can enhance beauty and can change the mood of a space entirely. The multifaceted nature of lighting enables its use in different settings to highlight the aesthetics of an area. An outdoor garden is a beautiful green area that can amp up the overall appearance. It can look even more stunning with lighting that matches the vibe of the place. So here are some outdoor lighting ideas for the garden to take inspiration from-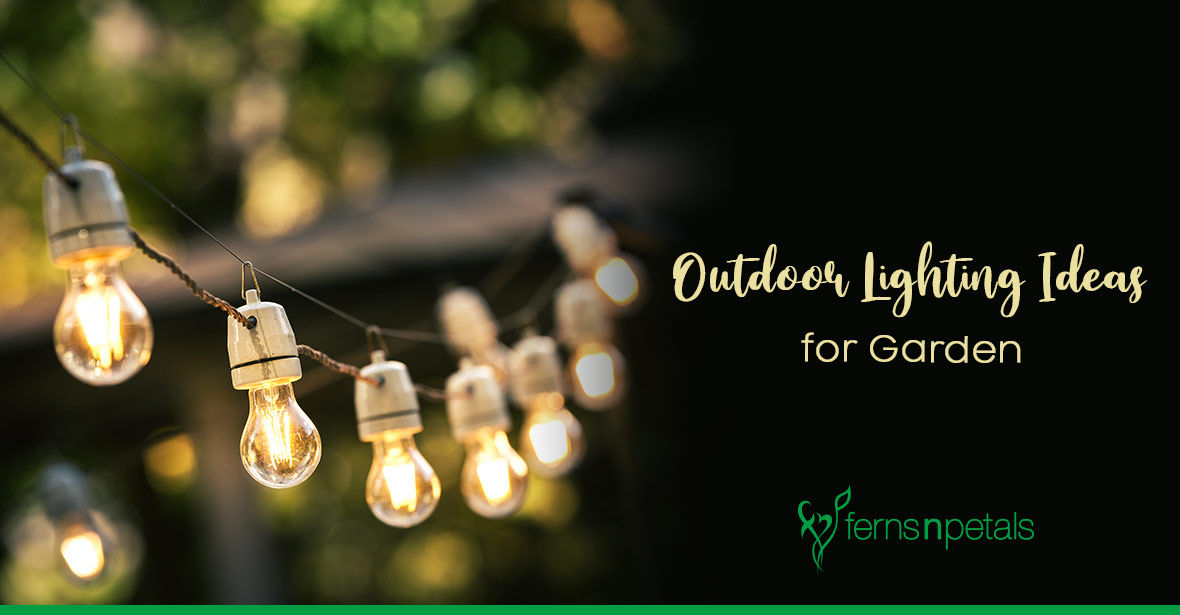 String lights
String lights are one of the most versatile lighting options out there. You can use them in multiple ways, depending on the parts of the garden that you want to highlight. For example, you can create a canopy of lights with their use, or you can coat the bottom of big trees, like palms, etc. to make them shine.
Lanterns
Lanterns are very popular during the festivals, but why not use them year-round? Lanterns come in various designs and sizes. You can choose them according to the place's decor and place them in numerous ways. For example, you can decorate a staircase with lanterns, or place them near your favourite blooms to highlight their beauty.
Post Lights
Give your garden a classic, traditional look by using post lights, also called lamp posts. Courtesy of the Victorian street lights, lamp posts have a very chic look. You can install multiple lamp posts depending on the area of the garden. A lamp post specifically looks good near a bench or sitting area.
Rope Lights
Rope lights are quite popular in the 21st-century decor of cafes and bars. They possess a rustic vibe while illuminating the space. Rope lights come in various creative designs and forms. You can use loose rope lights and brighten the area according to your will, or use rope light hangings to make it easier.
Bulb Lights
With this list of options for garden lightings, you can create a modern zen space at your place. The lighting options are easily available in the market so there shall be no trouble in procurement. Decorate your garden with the perfect lighting, it's time to make your green ones shine.