What Is the Meaning of Popular Flower-Related Idioms?
Author:

Anushka

Published:

13th October, 2021
Do you know what is the best way to add zest to your writing? Idioms! Though we use idioms in our speech frequently, we tend to avoid incorporating them into our writing. Idioms are something that make writing more interesting and glorify your words. We use idioms to make the language flowery and interesting to read.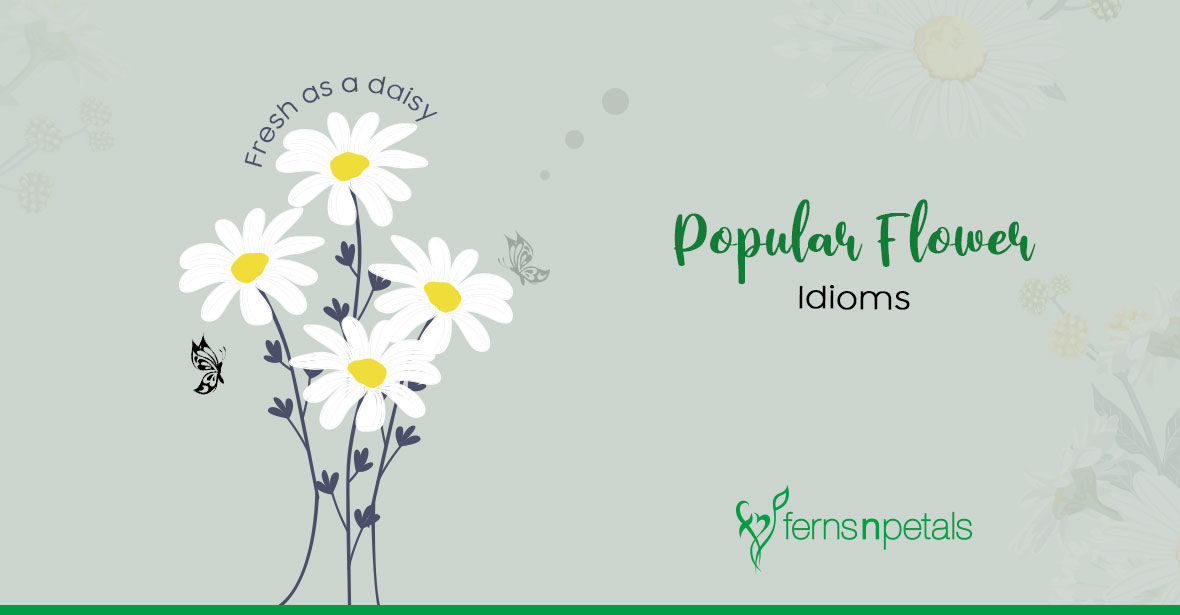 Here are some of the popular flower related idiomatic expressions and their flower meanings that can be used to liven up the text.
Rose
The Greek writer Achilles Tatius acknowledged the rose as the 'Queen of flowers'. Fast-forward today, the flower continues to be associated with beauty, romance, enchantment and desire. The popularity of roses continues to soar heights from decade to decade, and now, with the power of the internet in hand, one can send roses online too. Not only this but people have been so fascinated by roses that the flower accounts for the highest number of English idioms.
No bed of roses - difficult, unpleasant or uncomfortable situation
There is no rose without a thorn - even a seemingly nice situation will have some or the another problem
To come out smelling roses - to win over a difficult situation in a favourable manner
To come up roses - some situation that is going smooth and really well
Under the rose - in secret/suspense
Stop and smell the roses - Take a break from the busy daily life and enjoy the little things in life
Rose-coloured glasses - to see a problem or challenging situation in a positive manner
Daisy
Representative of happiness and innocence, daisies are one of the most heartfelt flowers that can be found all across the globe. Though it looks simple with white petals and a yellow centre, it is a composite of various different parts that are joined together to form a flower. Here are some of the idioms associated with daisy.
Ups-a-Daisy - Though the modern version is "whoops-a-daisy" or "oopsy daisy" the phrase was original "ups-a-daisy" and was used in the 1800s to encourage little ones to get up if they had fallen.
As fresh as a daisy - healthy, lively, youthful
Push up daisies - Be dead and buried
Lily
One of the most popular and adored flowers, Lily represents love and happiness. It adds a burst of colours to the landscape and makes an elegant gift for any occasion. The world is blessed with lilies of different colours and there are several related idioms that are used in day-to-day life.
To gild/paint the lily - to try to improve something already beautiful
Lily-livered - cowardly, faint-hearted or fearful
Lily-white - pure white colour
Poppy
Poppy is an ancient, widely recognised flower that is often used as a symbol to remember those who died while performing military duties. It represents everything from peace to sleep to death. These vibrant red-coloured flowers appear in some English idioms, including:
Tall poppy - Someone having a lot of wealth, fame and name
(as) red as a poppy - too much flushed and red, especially in the face, as from embarrassment, anger, or tiredness