What are the Best Types of Filler Flowers for Bouquets
Author:

Anushka

Published:

23rd August, 2022
When it comes to picking out the perfect bouquet, the most important thing to consider is the type of filler flowers that will add volume and height to the arrangement. Different filler flowers will add different vibrancy to the bouquet, making it more interesting and unique than traditional arrangements. This article talks about the types of filler flowers that are best for bouquets so you can choose the one depending upon your needs.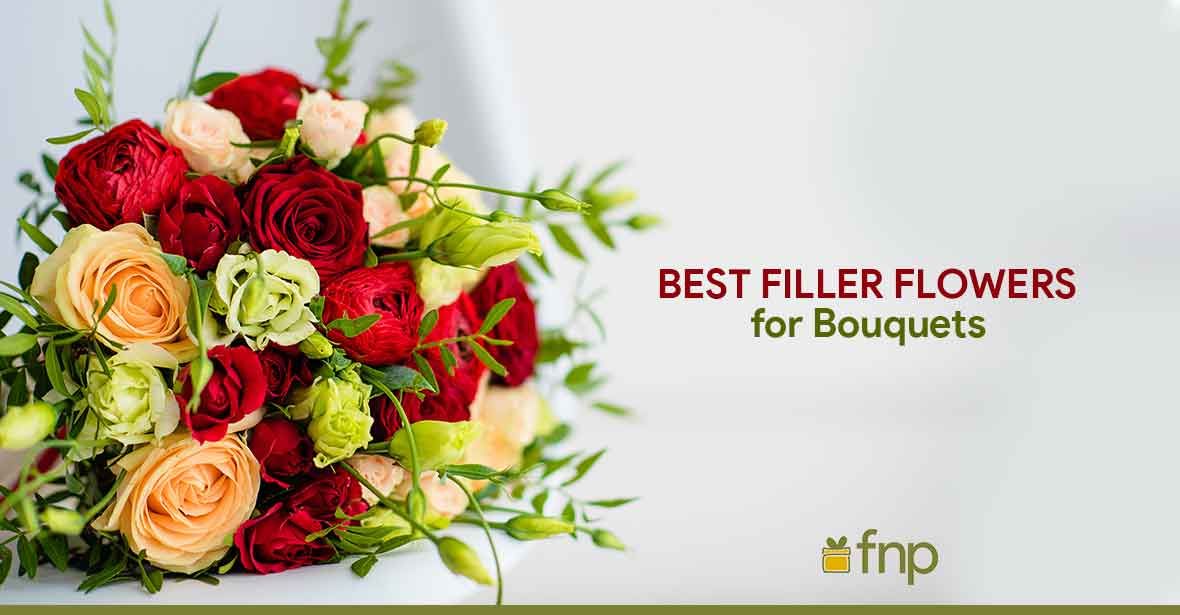 Lily of the Valley
Featuring delicate yet attractive, tiny bell-shaped flowers and basal leaves, the Lily of the Valley makes the cutest and perfect filler flowers, especially for wedding bouquets. This flower symbolises happiness, purity and humility. Also, since this flower is available in pink and white hues, they pair well with different types of flowers.
Snapdragon
A popular perennial and filler flower, Snapdragon amazingly adds height, structure and colours to any flower arrangement. Find it in a variety of colours such as pink, purple, yellow, orange, white, and burgundy and watch it turn your bouquet or centrepiece into something magical and awestruck.
Sweet Pea
Sweet peas are cute, dainty and petite filler flowers that carry a sweet scent anywhere they go and look amazing in a soft spring bouquet. The shape of sweet peas resembles the wings of a butterfly and the colours! Available in a whole palette of pink, red, yellow, blue, violet and more, the flower paints your bouquet gracefully.
Ivy
This list of the best types of filler flowers for bouquets will be incomplete without Ivy. It is a must-have filler flower for the garden or bouquets for any exotic occasion. Their draping shape can create movement making them so popular! Moreover, its pointed, crafty leaves will impart a natural, evergreen look to your bouquet.
Calendula
Bump up your bouquet with Calendula which is a brightly coloured and fantastic filler flower. Also known as pot Marigolds, it blooms in shades of gold, orange and yellow and thus, make an excellent addition to white, orange and cream-coloured focal flowers.
Asters
A look-alike of a daisy, Asters looks splendid as filler flowers. Given their desirable colours (pink, violet, white, purple or blue) and multi-branched flowering stems, they can complement any hand-tied bouquet and make a nice birthday, anniversary or wedding gift